Return to blog
How To Introduce Your Family To Cold Water Swimming
Family
Swimming
Posted by Ross Montandon
Juggling your outdoor passions with other members of your household is a tricky one. Managing your free time with family time is a balancing act that can be hard to always get right, but seeking hobbies and passions that are easy to include others in can be a viable solution to this problem.
We believe that sharing time together outdoors with your family is always time well spent. That said, if you're an adventurous Mum or an ever-exploring Dad, you may need to take it easy when introducing new activities to family and friends. In this article, we're going to share some of our top tips on how to introduce others to the chilly waters of cold water swimming!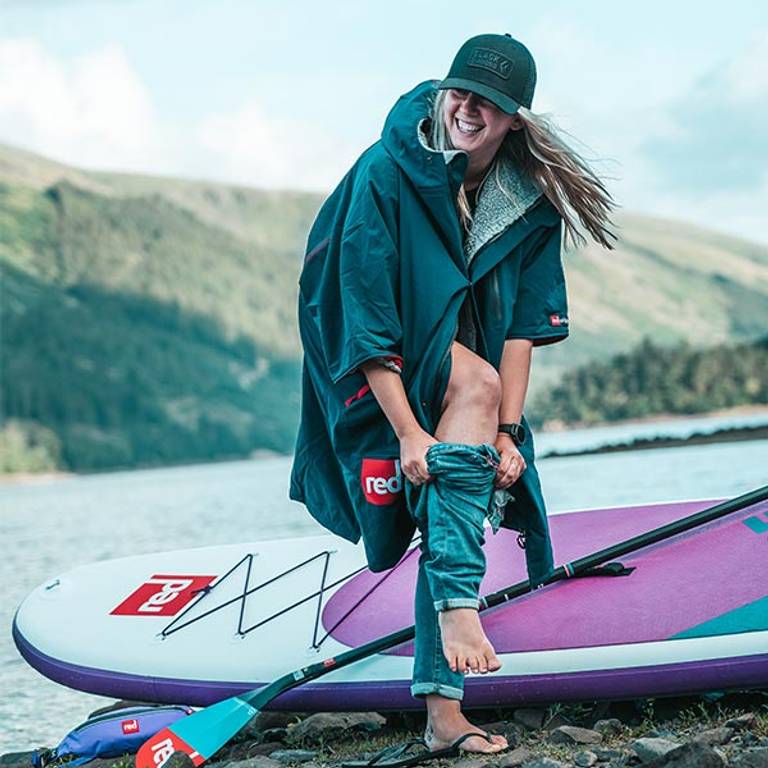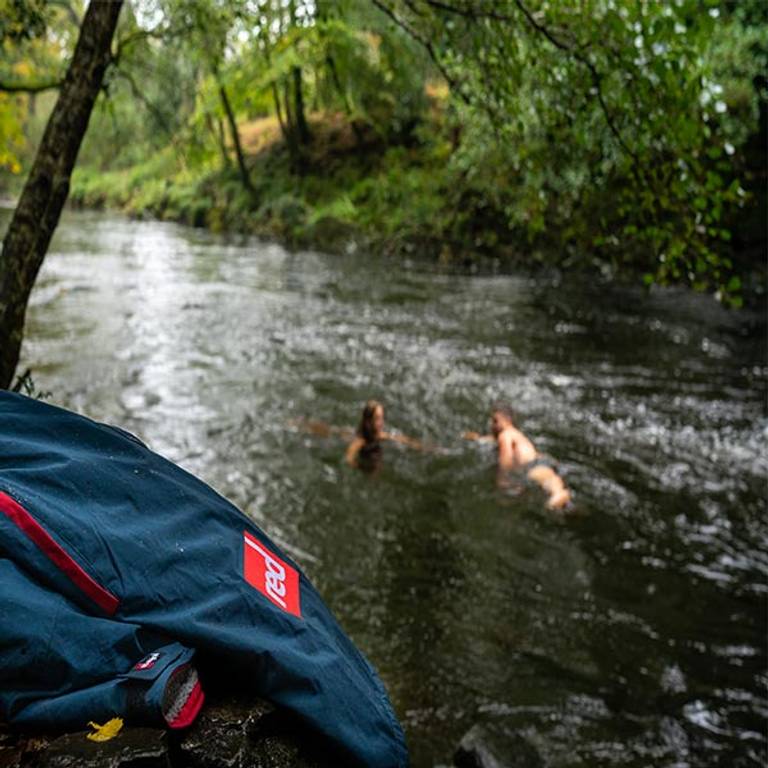 Start Small
Before we all get carried away with trekking to a remote gorge in Scotland for a dip or navigating the moors for a secret swim spot you found on Instagram, keep it basic and stay local. If you're visiting a new spot or are perhaps a newcomer to the cold water swimming sensation, websites such as wildswimming.co.uk are a great way of tapping into local knowledge from previous swimmers. You also have to consider other variables such as weather, tides, river levels and access issues, so make sure you do your research.
Luckily swimming clubs have grown alongside the sport, allowing for like-minded cold-weather dippers to form some strong communities around this slightly bonkers sport. It's a great way for your family to stay sociable and safe whilst in the water, not to mention that going for a swim in mid-February doesn't seem quite so crazy when there's a group of you doing it. After all, you know what they say? Strength in numbers!
Make It More Than Just A Swim
Taking the plunge doesn't always have to be the main focus of your day out. Including a hike or bike ride increases the element of adventure, not to mention it's a great way to warm up post-dip. What's more, packing the cool bag and making it a bit of an outing always goes down a treat, as the lure of snacks and tasty treats has never been more appealing post-swim. A drinks bottle full of hot chocolate and some warm snacks such as baked potatoes and pastries in a cool bag can certainly go a long way into wooing the perhaps unsure members to the river or beach.
Get The Right Equipment
Part of what has made cold water swimming so popular is its simplicity. All you need is a wetsuit and a changing robe and you're ready to get going! After all, you don't need too much gear to take the plunge and for the brave-hearted or out-and-out traditionalists out there, even a wetsuit can be perceived as extreme comfort. Below are a few additional items that can just make a day swimming a little more enjoyable.
1. Changing Robe
Unlike towels, which aren't the best insulators throwing a waterproof changing robe into the mix is great to throw on, sit on or get changed under. With Kids sizes available and the ability to pack down into a 10-litre roll-top dry bag, they are certainly a worthy investment.
2. Swimming Cap and Neoprene Gloves
It's no surprise that adding a swimming cap to the kit bag will prove results when in the water. Not only are they helpful for managing long hair and keeping you warm they are often brightly coloured which will help keep you and your ducklings nice and visible. Neoprene gloves and booties are also a popular choice as fingers and feet can take quickly become painfully cold.
3. Swimming Float
Similar to a brightly coloured swimming cap, using a swimming float helps with more than just visibility on those murky weekend swims. they can also add as a perch to hold onto if you or your family members need a breather or just something to assist them whilst out in deeper waters.
Bring the Friends
Inviting family and friends along can turn cold water swimming into a social event as much as anything else. This not only makes it more enjoyable but can also help spur you and others on. Like most outdoor sports, cold water swimming is better (and safer) when enjoyed together. So next time you're thinking of hitting the icy depths, perhaps send out an invite and rope in some new swimmers into the fold. Perhaps coax them in with hot chocolate if needs be.
Cold Water Swimming Equipment
If you're on the lookout for items to keep your family warm pre and post-swim, you've come to the right place. Here at Red Original, we're experts in watersports and know it all when it comes to getting changed safely and comfortably. Check our host of equipment to get you and your family cold water swimming.