Return to blog
12 Essential Paddle Boarding Safety Tips For Choppy Seas
Posted by Luke Green
Paddle boarding on choppy seas can be a lot more challenging than SUPing in calm waters. So, before you head out on your next SUP adventure in the sea, make sure to remember the following paddle boarding safety tips:
Plan Your Paddle
Some of the most important paddle boarding safety tips involve preparation and planning. Where possible, you should always try to launch in an area where there is lifeguard cover, however when this isn't possible, there are a few precautions you can take in order to keep yourself safe. Make sure your entry and exit points are clear and that there are no additional hazards, such as dangerous rocky areas. You should also take into account traffic from boats and other watercraft as this can present its own hazards, and increase choppiness on the water.
Check The Tides Before You Go
One of the most important paddle boarding safety tips for choppy seas is to check the weather forecast and tide times in detail before you go. You can check the tide times and weather forecasts using any number of available apps, and most phones these days provide at least some of these details as standard. Educate yourself on how to spot a rip current and if you're ever in doubt about the conditions being too choppy or dangerous, don't go out.
Double Check Your Equipment
Another essential paddle boarding safety tip is to ensure all your kit is in good condition before you leave home and before you launch onto the water. Make sure your inflatable SUP is pumped up to the recommended PSI and that your paddle is put together correctly. You'll also need to ensure that you're wearing the right clothing for the conditions. We would recommend wearing a wetsuit for paddle boarding in the sea. If you fall in, this will keep you warm whilst providing you with extra buoyancy.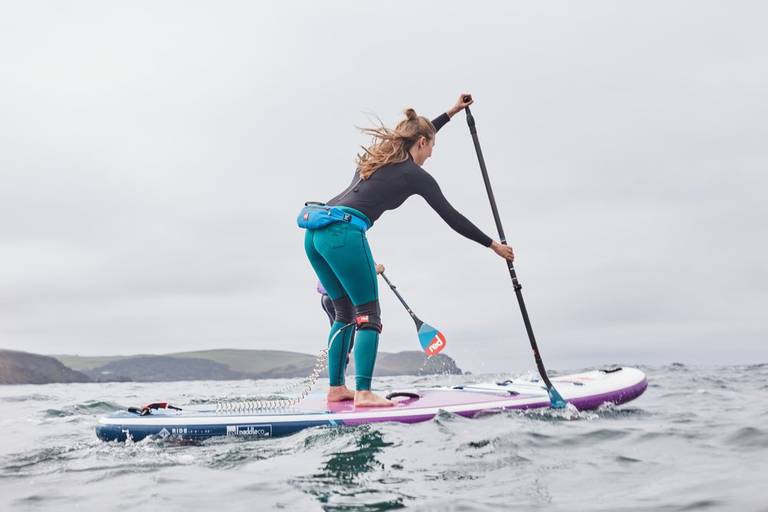 Paddle With A Friend
Always go paddle boarding with a Friend, rather than on your own. Not only does this make the experience a lot more fun, it will also keep you a lot safer. Paddling with someone else means you can look out for each other and call for help if one of you gets into trouble. Another important paddle boarding safety tip is to tell someone on land where you're headed and when you expect to be back, so that they know when to call for help if necessary.
Bring A Phone
In case of an emergency, it's also a sensible idea to carry a phone with you. This will allow you to call 999 and ask for the coastguard, in the event that you do run into trouble. You can store your phone in our waterproof dry pouch that attaches easily to your board or waist, making it easily accessible in the event of an emergency. The pouch features a YKK Aquaseal zip meaning you can be confident it's 100% waterproof, and will keep the contents safe and dry.
Wear A Personal Flotation Device (PFD)
If you are very experienced at paddle boarding and sea swimming, as a minimum safety requirement you should wear a waist belt PFD. This attaches around your waist making it easily accessible, should you need to inflate it quickly. When paddling in very choppy conditions, you should consider wearing a buoyancy aid.
Wear A Waist Belt Leash
Another essential paddle boarding safety tip when heading out to the sea, is to wear a leash. We would recommend using our coiled SUP leash with a quick release waist belt. The leash attaches to the waist belt, allowing you to detach yourself quickly from your SUP without needing to reach down to your ankles.
Assess Your Experience Level
You should only go paddle boarding in choppy seas if you are experienced. It's certainly not the right environment for beginners to try out their skills for the first time. Be honest about your experience and only head out to the sea if you feel confident enough and know that your paddling and sea swimming skills are strong enough.
Avoid Offshore Wind
One of the most important paddle boarding safety tips for SUPing in the sea, is to avoid offshore wind. Offshore winds can quickly blow your paddle board out to sea, which can make it extremely tiring and difficult to paddle back to shore.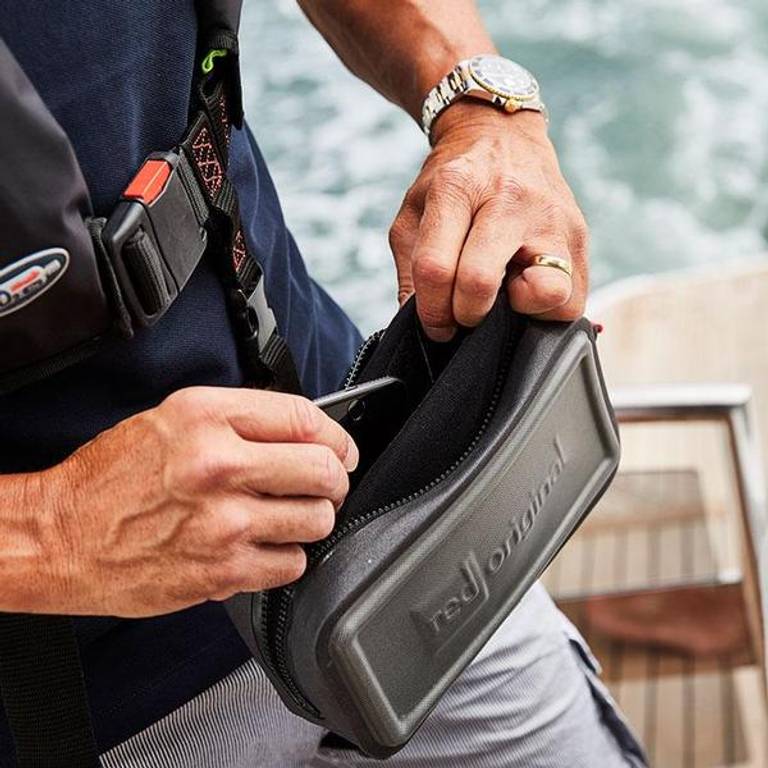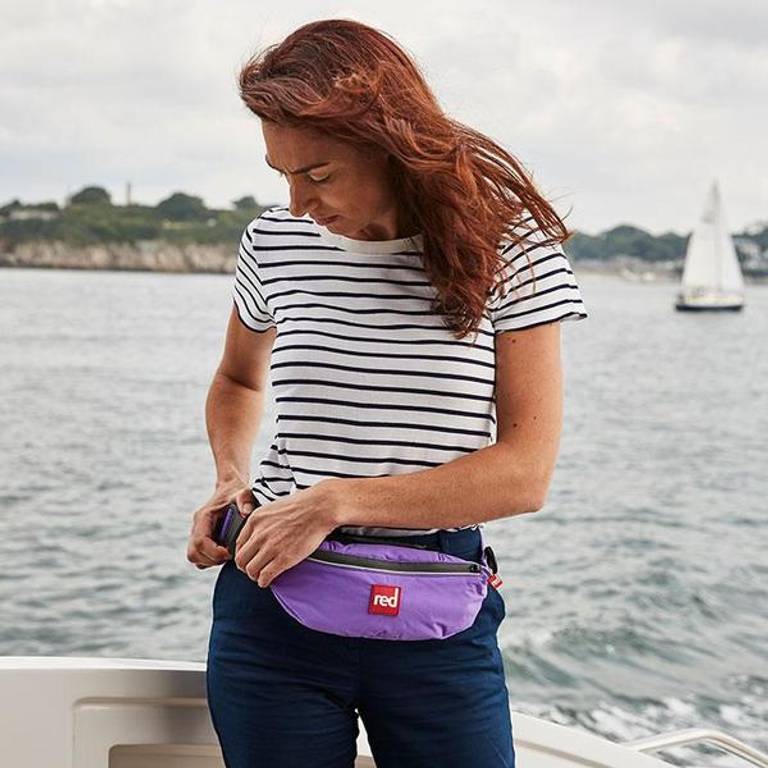 Check Your Position & Technique
Many of our paddle boarding safety tips for choppy seas involve preparation and planning, however it's also important to maintain SUP safety once you're out on the water by maintaining strong technique. Make sure your feet are shoulder width apart over the centre of the board, with your weight evenly distributed. You want to keep your knees slightly bent to shock absorb any waves, with your back straight.
However, if the wind is particularly strong, you may want to bring your body weight slightly forward to maintain your balance. You also want to make more powerful strokes, so that you don't waste your energy. Keep your back straight and knees bent, with your core engaged, and make sure to fully submerge the paddle blade with each stroke. If you're paddling into the wind, it's more effective to do short, but strong strokes.
Stay Calm & Float To Live
By following the necessary paddle boarding safety tips we've mentioned, hopefully you shouldn't run into any trouble. However, in the unlikely event that you do run into trouble and become separated from your board, stay calm and float on your back to maintain your energy until you can call for help.
P.L.O.T Your Paddle
If you're ever in doubt about the main paddle boarding safety tips, remember to P.L.O.T your paddle…
Personal Flotation Device (or buoyancy aid)
Leash (never go out without a leash, coiled leash with waistbelt leash for choppy seas)
Offshore Wind (if the wind is blowing from the beach out to the sea, don't go out)
Telephone (carry your phone in a waterproof pouch in case of emergencies)