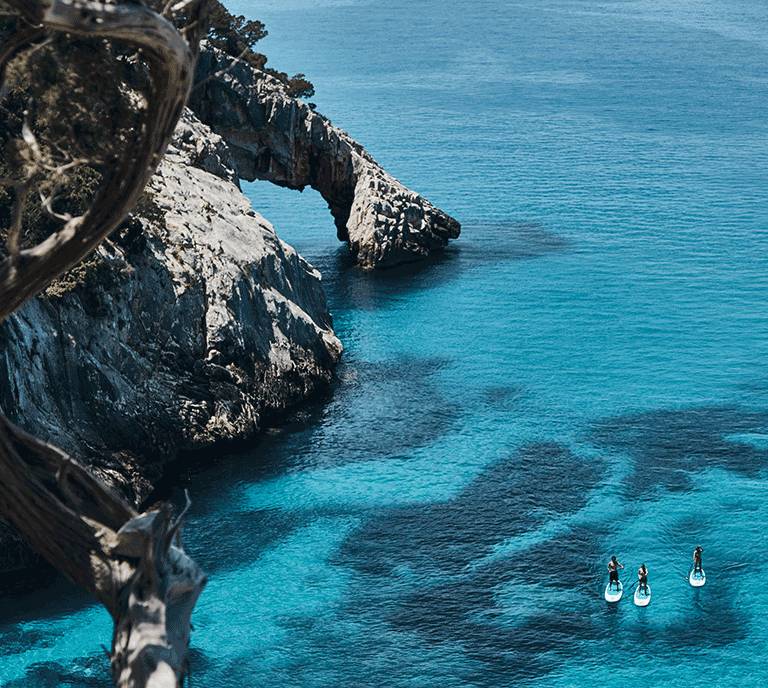 INSPIRING ADVENTURES
SINCE 2008
Who we are, what we do & why we do it. Find out what Red is all about & how we've come to create a world leading paddleboard and outdoor kit brand
OUR ULTIMATE PURPOSE IS TO INSPIRE AND ENABLE ADVENTURE.
Born on the South Devon coast in 2008 with a mission to get more people out on the water, Red creates world leading inflatable paddleboards and premium outdoor kit with support from our passionate global community
15 YEARS AS PIONEERS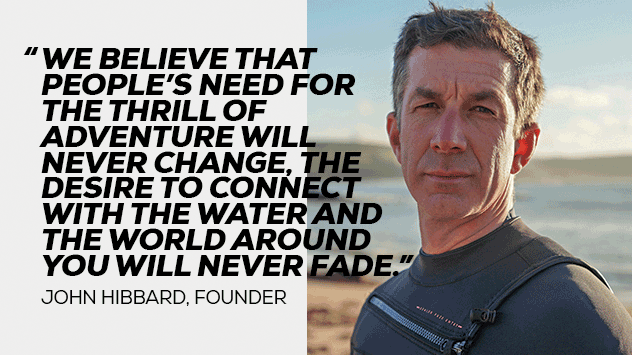 15 YEARS AS PIONEERS
From day one, our mantra has been to never compromise. With an unflinching commitment to quality and reliable products that last - no other outdoor company sweats the small stuff like we do. When you have the right kit, you can do more, adventure further – it makes you feel epic.
THE ORIGINS OF RED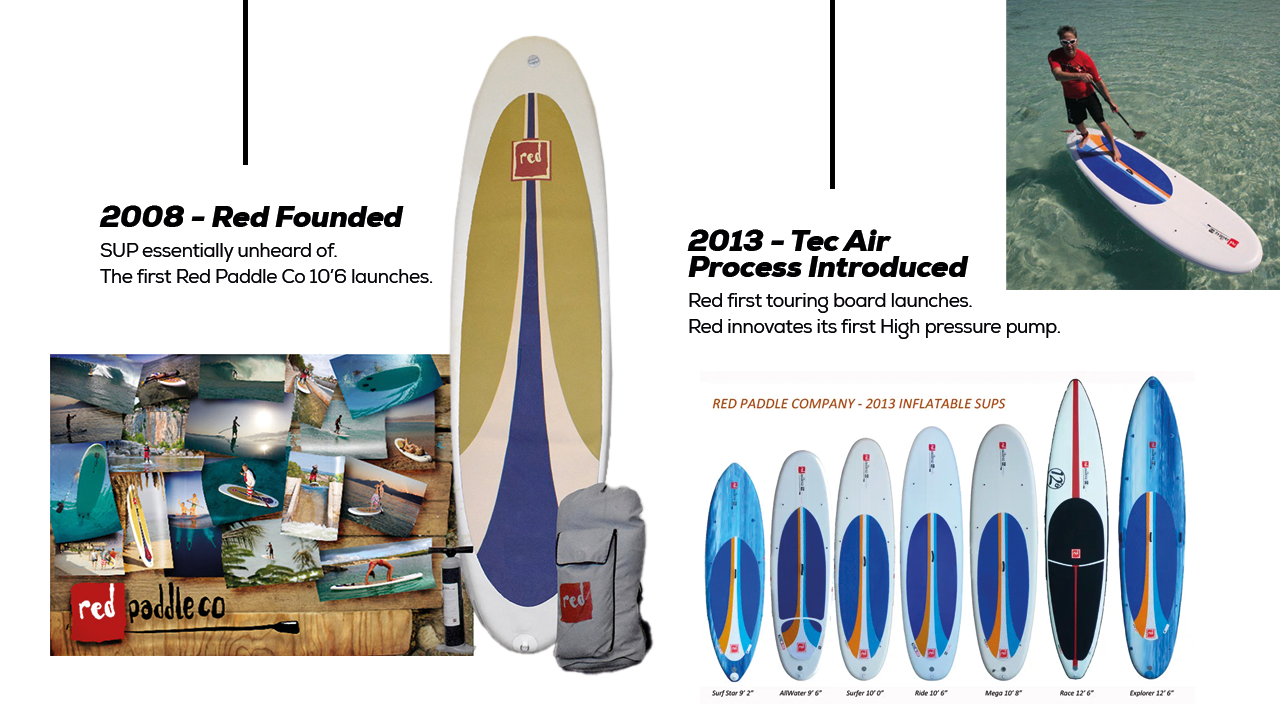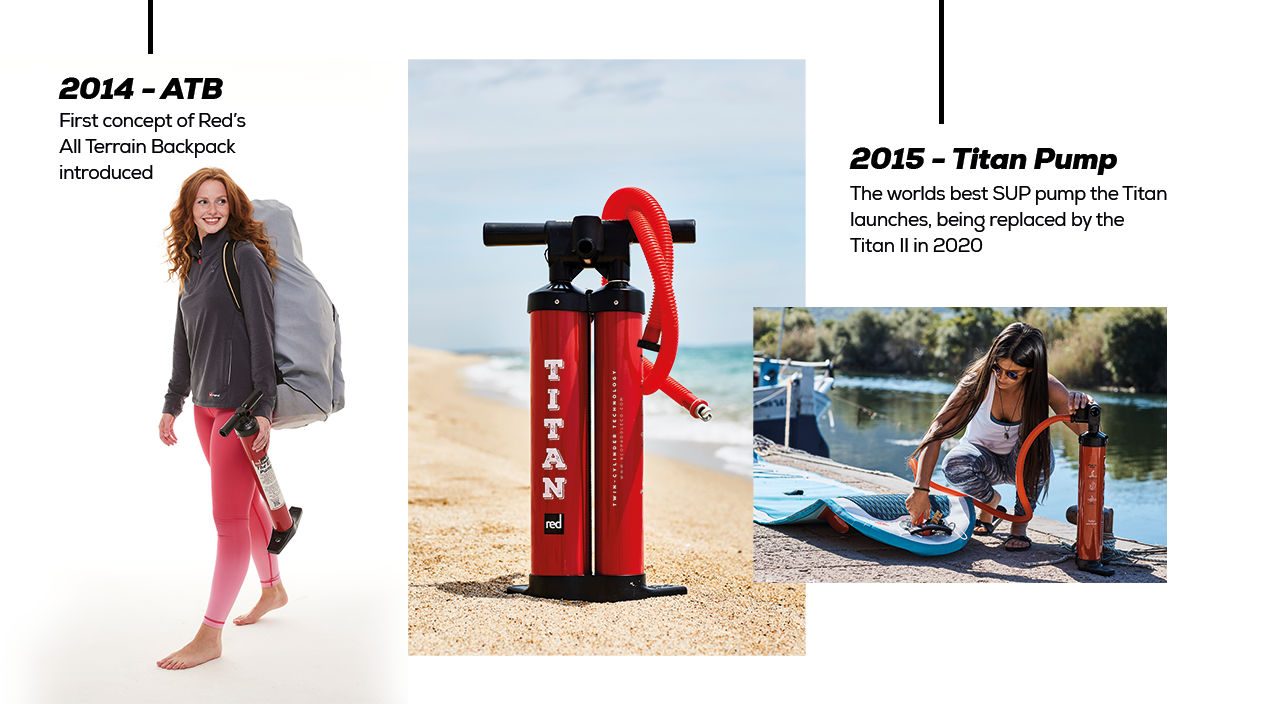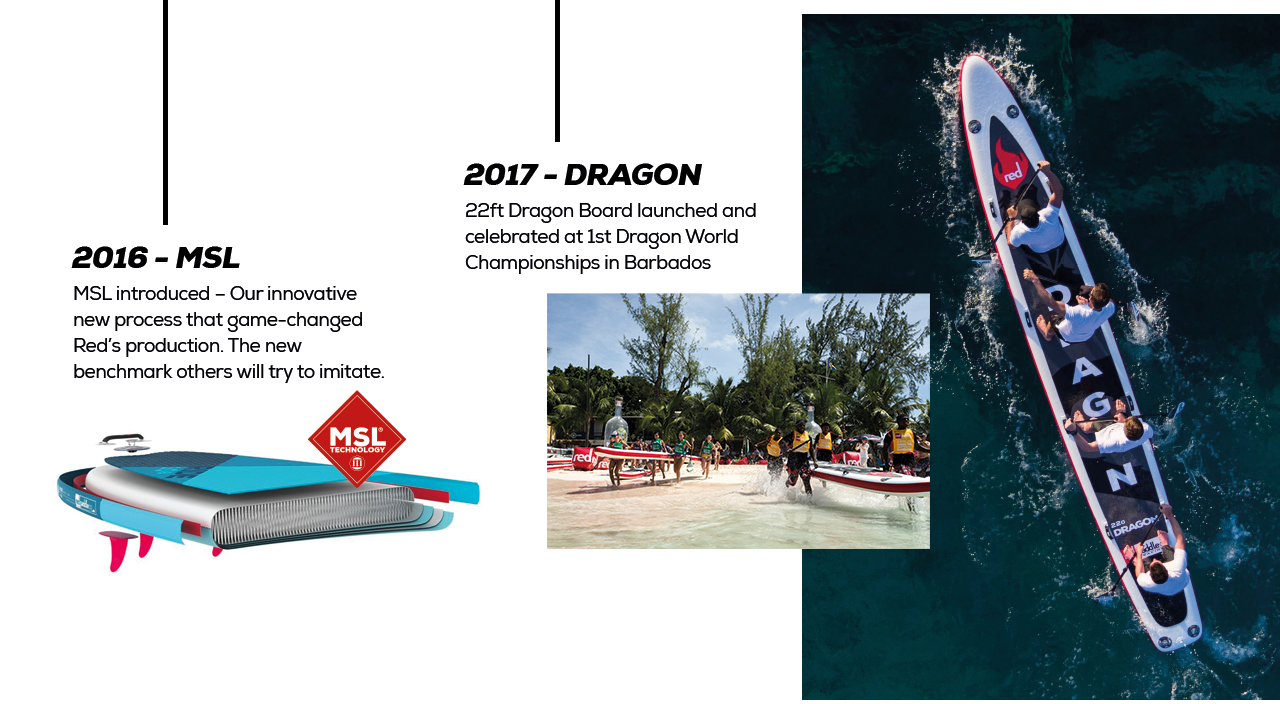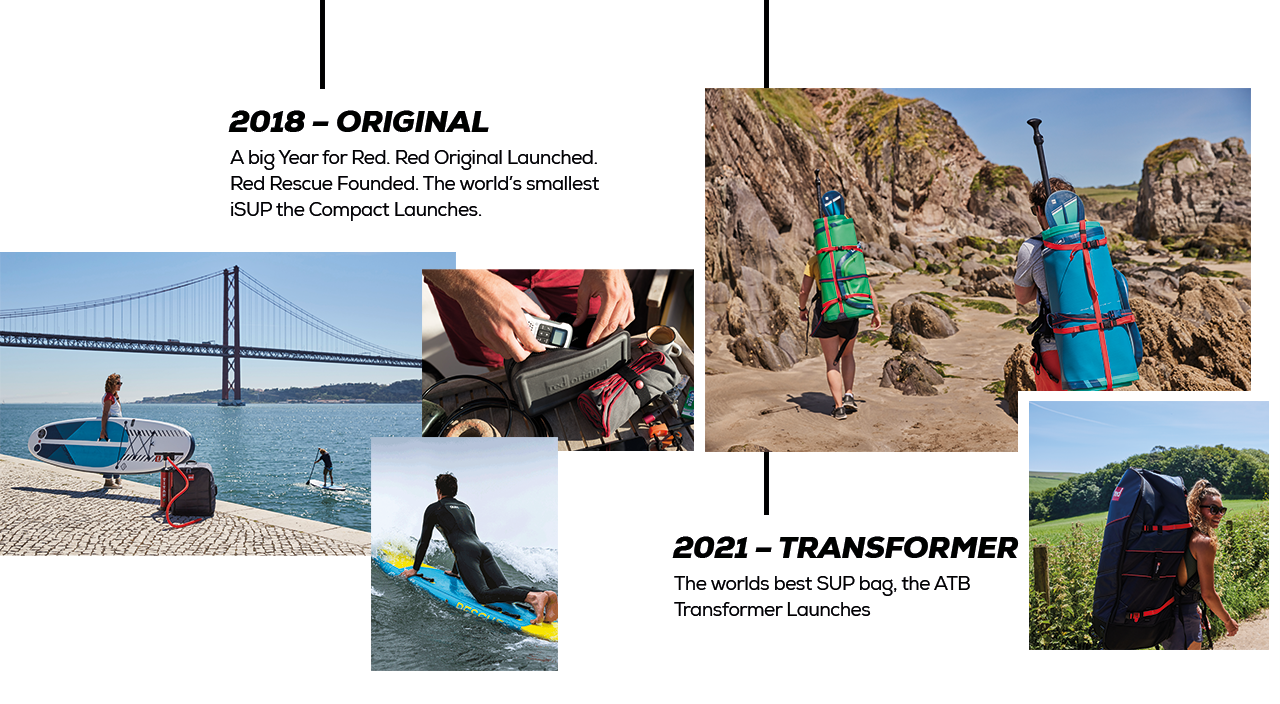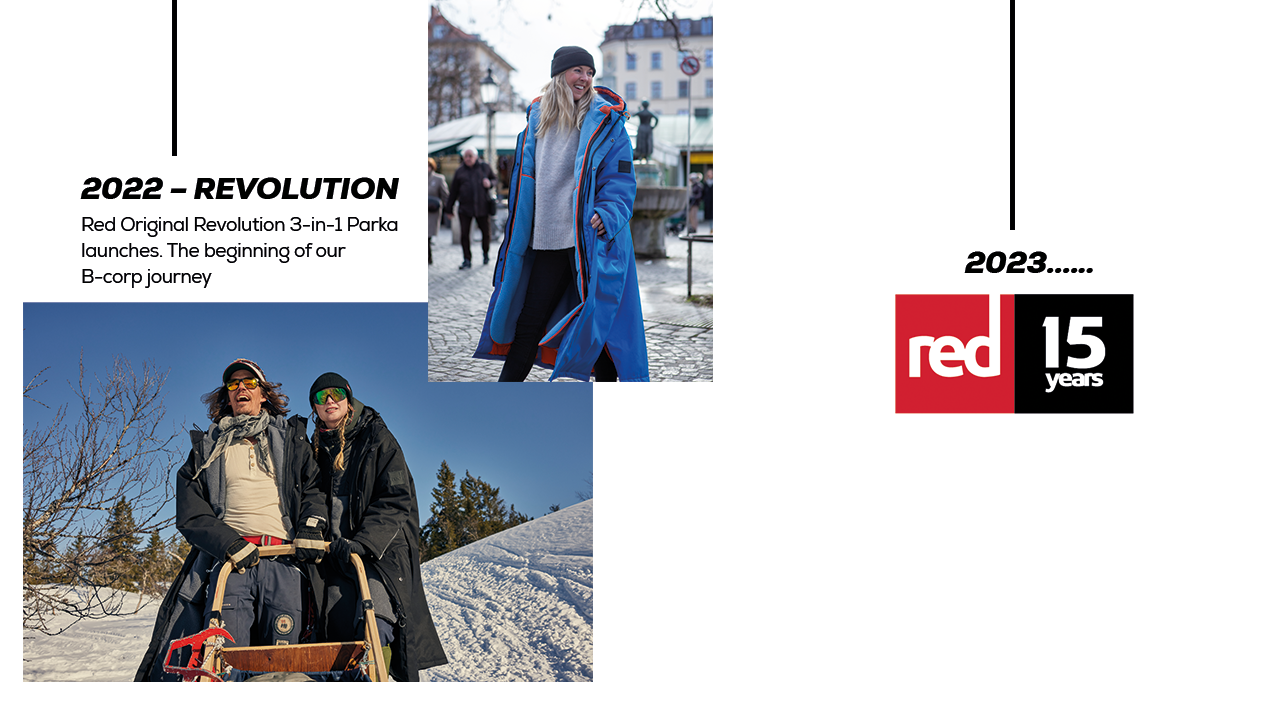 TAKING STEPS TO BE MORE RESPONSIBLE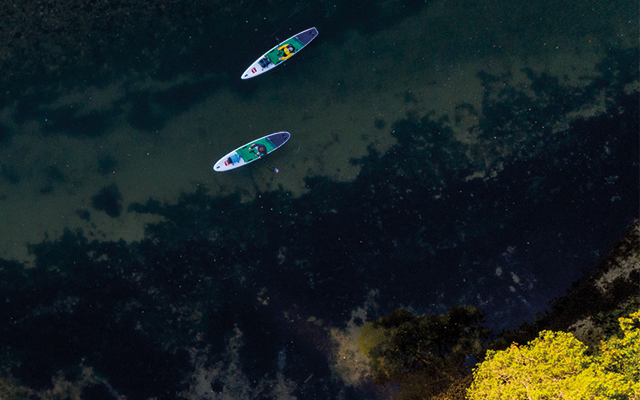 TAKING STEPS TO BE MORE RESPONSIBLE
Determined to be a force for good, we're leading the way on responsible practice and broadening access to the outdoors for all. In the final stages of our B Corp Certification, we have a committed program to be better today than yesterday.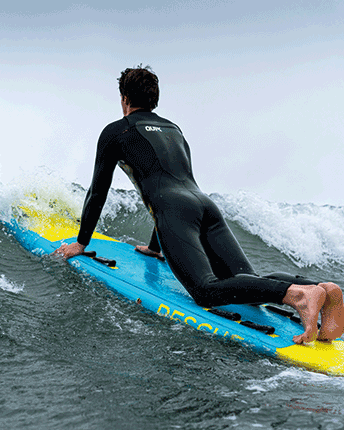 SAFETY
Red design and build lifesaving boards, leading thought on improving Rescue equipment.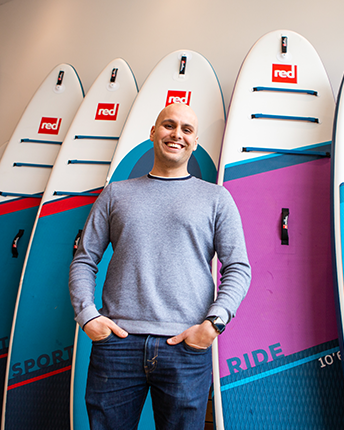 ENVIRONMENTAL
"We're not just focused on making the very best performing boards – they've got to be created in a way that protects the seas, lakes and rivers they've been designed for" Phil Hawthorne, Head of Design & Sustainability
Responsibility
Our board production facility is now 100% waste free.
OUR FOUNDATIONS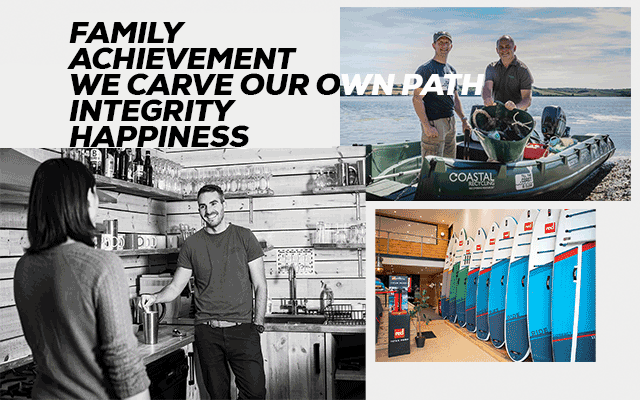 OUR FOUNDATIONS
Put simply, our values come from our people. They represent the essence of Red and what we believe in – it's who we are.