Return to blog
6 Fun Outdoor Winter Activities Adults Can Enjoy After Work
Nature
Outdoor
Posted by Luke Green
Winter is one of the hardest times of the year to find the motivation to leave the sofa, let alone actually leave the house. But this time more than ever it is important that you look after both your physical and mental wellbeing as best you can. Red Original have pulled together a list of fun Winter activities that adults can enjoy after a long day at work.
Outdoor Activities That Make The Most Of The Winter Weather
1. Go On A Winter Walk
There's nothing more refreshing than feeling the cold air in your lungs and getting your blood pumping, especially after a long day at work. Although going on a walk may seem obvious, there are huge health benefits specific to walking in Winter. Research suggests that you'll lower risk of heart disease and osteoporosis, it's just as good as running and it could even help beat depression. That's why walking is firmly at the top of our list for outdoor Winter activities for adults.
A great way to make getting out and going for a walk more fun and engaging is to use mobile gaming apps. There are lots of apps that you can try including Geocaching Treasure hunts, Ingress, Jurassic World Alive, Harry Potter: Wizards Unite, and even Pokemon Go (Gotta Catch 'em All!). Each app has its own unique way of setting you a challenge to get active, including in-game rewards for walking 10km, 25km and 50km a week. So, why not give one of these a try this Winter?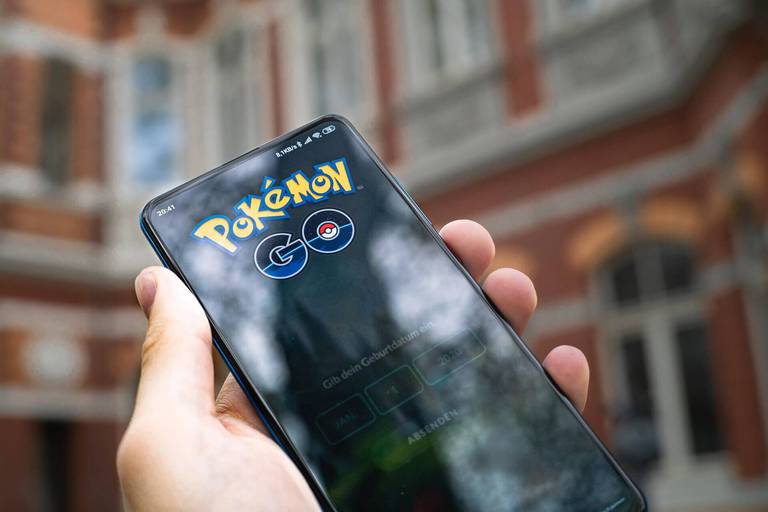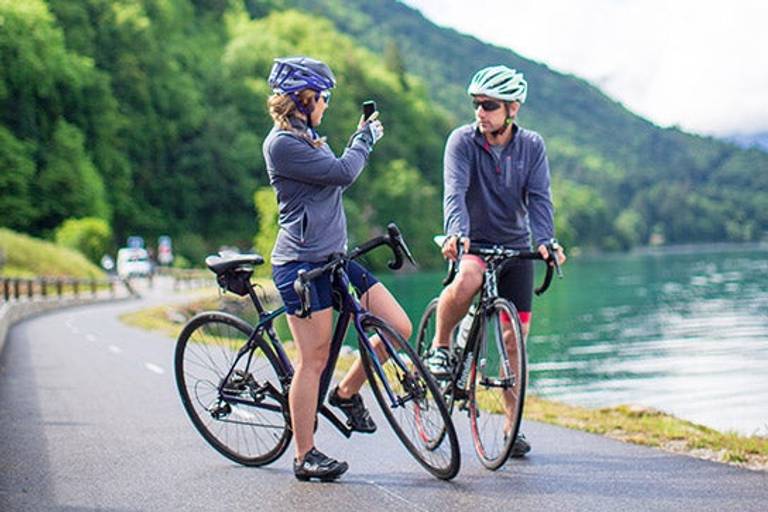 2. Cycling
Cycling is one of the top after-work activities for feeling the wind in your hair and feeling free. Red Original has some of the best cycling accessories that will make your life a lot easier during the winter months. Our long sleeve performance top layer is a super soft and breathable, dri-release fabric technology means that you will not overheat when performing, but due to its moisture-wicking and odour resistant properties, it will help regulate your body temperature, keeping you cool, comfortable and feeling fresh.
The Waterproof dry pouch is also perfect for attaching to your handlebars so you can take your phone, snacks and repair kit should you run into trouble and need to call for assistance. The dry pouch will keep everything 100% dry and the foam-padded insert will protect against any damage.
If you are not too sure on the best places to cycle in the UK, we have made a handy list of recommended cycling routes that you can try.
3. Set Yourself A Daily Challenge
Next up on our list of Winter activities is to set yourself daily challenges to complete as part of your after-work activities. This could be anything from small challenges, such as making your bed every morning all the way to walking ten thousand steps a day or cycling for 10 miles. We would strongly recommend that you keep these challenges personal to you, everyone has different challenges in life.
4. Explore New Places In Your Local Area
Although you may think that you have seen and participated in all of the activities in your local area, we highly doubt that that's the case. Next on our winter outdoor activities list is to explore new places in your local area. We would suggest taking the time to do some research into local tourist attractions, nice places to walk, the best places to eat etc. Sometimes an adventure and the best new experiences are right on your doorstep.
5. Plein Air Painting
Plein air painting (or simply 'plein air') is basically just a fancy way of saying 'Painting Outdoors'. It may be cold and perhaps a little wet but Winter provides some of the most beautiful natural scenery, what with reddish-brown leaves covering the ground and striking golden sunsets. No matter the level of your ability, plein air painting is a wonderful way to pass the time and can be incredibly cathartic. Just make sure you layer up to regulate your temperature whilst in the garden with some performance clothing or wrap up in something like a waterproof changing robe to help keep you warm but not restrict your movement.
6. Bird Watching
Last but by no means least on our list of outdoor activities for adults is bird watching. Bird watching is an excellent way of feeling at one with nature and learning more about your surroundings. There are also many therapeutic benefits to bird watching including taking time out to be calm and also keeping the mind healthy and active.