Return to blog
6 Reasons Why Paddle Boarding Is Becoming Increasingly Popular
Health
Nature
Outdoor
Paddle Boarding
Posted by Luke Green
You may have noticed that paddleboarding has become increasingly popular in the last 5 years or so, however paddleboarding is believed to have been around for thousands of years. Yes, thousands! Ancient cultures from Africa to South America would use boards, canoes and other watercrafts using a long stick to fish, travel, make war and ride waves.
Also known as stand up paddleboarding (SUP), the modern style of paddleboarding comes from the 1900s from surfer Duke Kahanamoku along with surf instructors Leroy and Bobby AhChoy who oversaw the tourists on Waikiki Beach on their boards using a paddle to steer. This then turned into an alternative sport to surfing when there wasn't enough swell, and is now classed as a mainstream sport, officially titled as "Beach Boy Surfing".
With paddleboarding becoming increasingly popular in the last few years, there are so many reasons as to why you should give it a go. If you haven't been paddleboarding before reading this blog, we are sure that when you reach the end of this post you'll be wanting to get out on the water ASAP.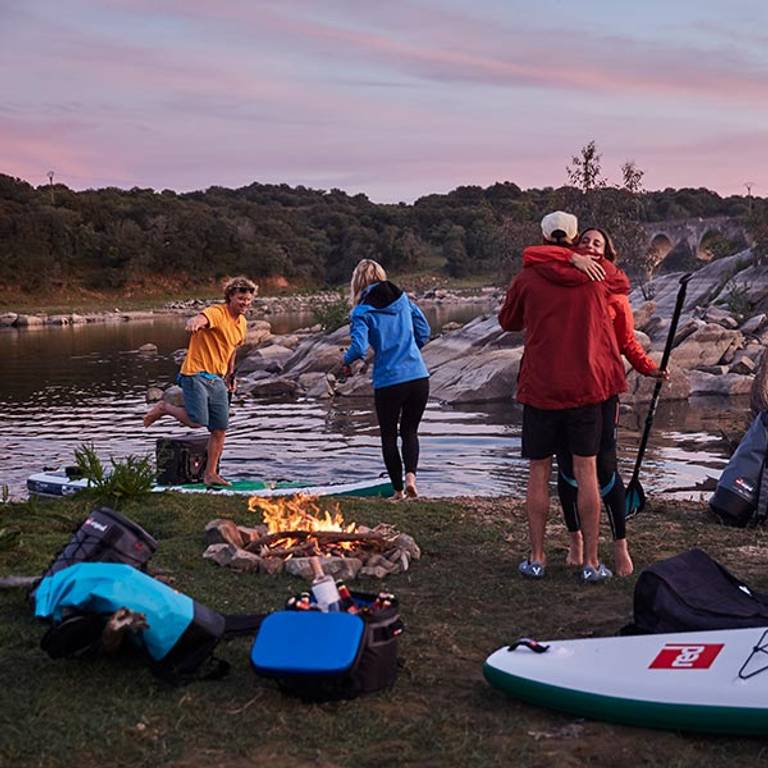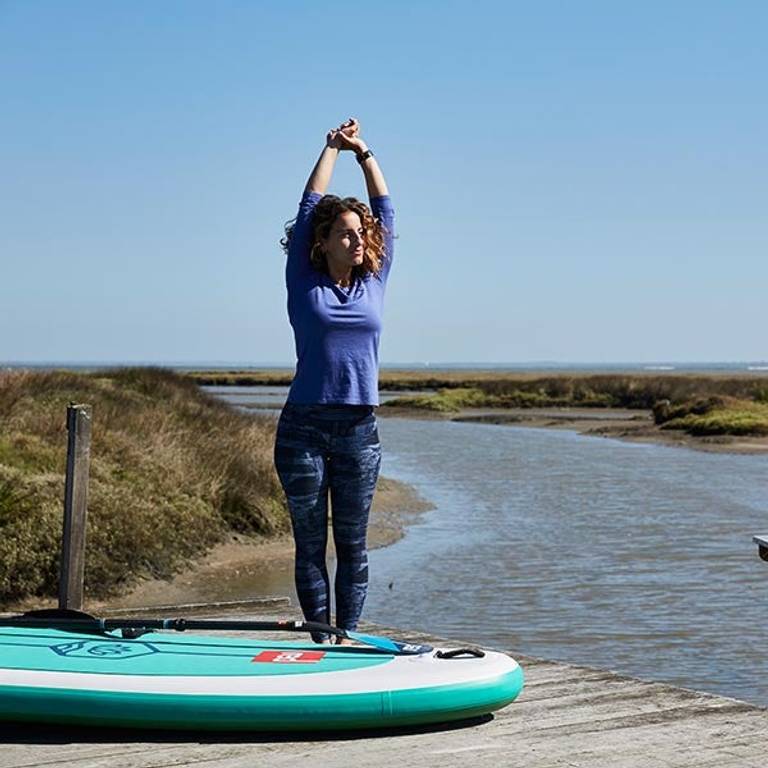 It's A Fun Form Of Exercise
Paddleboarding is a great form of exercise and a brilliant way to burn calories and lose weight whilst having fun. If you're anything like me, I'd much rather do a fun form of exercise such as paddleboarding that doesn't feel like a workout than doing a high-intensity workout at the gym.
Thanks to the beautiful scenery you often witness on a paddleboarding adventure, this can do wonders for your mental health alongside the exercise that you will be doing unknowingly paddling along the river or on the beach.
The Whole Family Can Join In
When I say the whole family can join in paddleboarding together, I donate just mean the children, you can literally take your dog paddleboarding with you and also purchase them their own buoyancy aid.
Thanks to its low intensity, paddleboarding is suitable for all ages and experience making this considerable for everyone in the family to have a go during your day at the beach.
Inflatable Paddle Boards Are Easy To Transport
Inflatable paddle boards mean that you have no reason to complain about having to transport your paddleboard to the water, you just carry it in the backpack and put it into the boot of your car, ready to pump upon arrival to your destination.
With Red Paddle Co paddleboards you can purchase a full package which includes a backpack to carry your board, pump, fins, paddles, accessories (replacement parts and spares), and also a leash to secure your board to your ankle. Check out the 10'6 Ride MSL SUP Inflatable Paddle Board Package here.
Paddle Boarding Is A Year-Round Sport
Upon its first surge in popularity, paddle boarding was seen as a summer sport however now thanks to waterproof jackets and performance clothing now allow you to paddle through all 4 seasons. No longer will you have to roll up your board and pack away into hibernation until spring.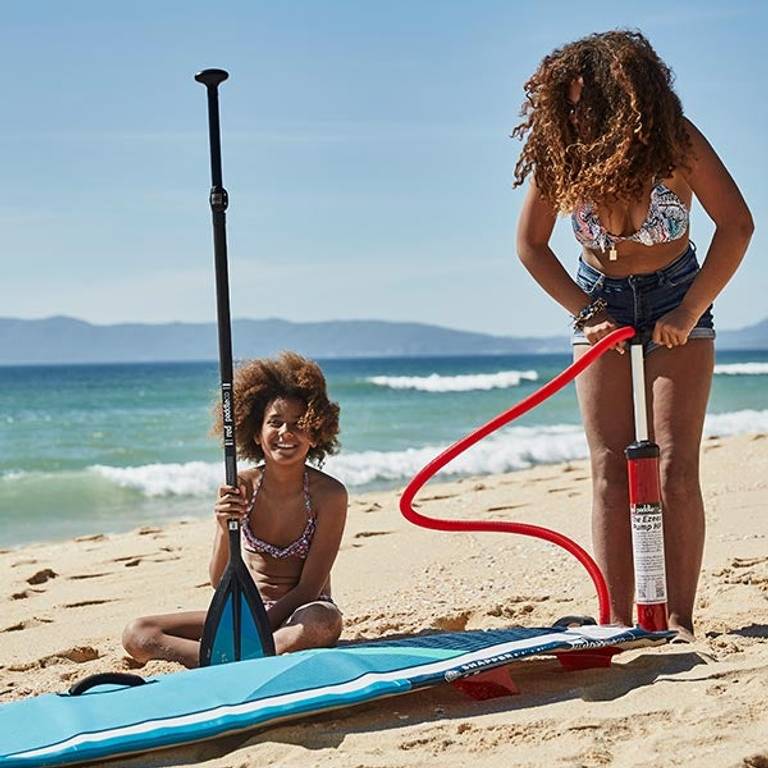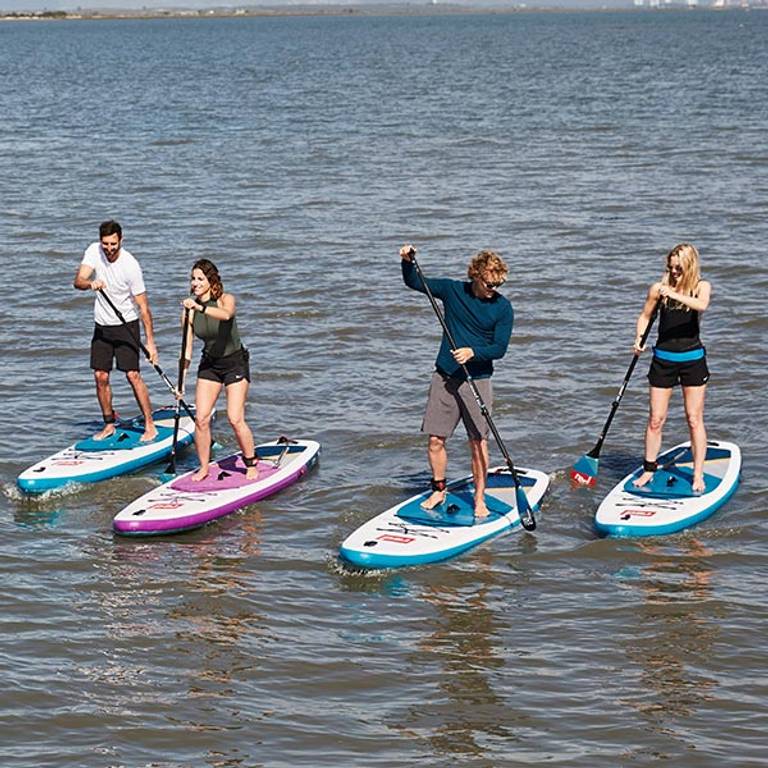 You Can Explore The Outdoors
Unless you live next to the water, paddleboarding will require you to travel to a river, lake, canal, or the sea, which means you'll have no choice but to get yourself out there. What's more, as you become more familiar with paddle boarding, you'll naturally want to paddle around other areas and try different routes. Chances are this will take you further afield and you'll end up exploring the outdoors away from the radius of your home, visiting places you otherwise wouldn't have considered without paddle boarding.
Relaxing
Not only can you paddle on the water, but you can also practice yoga using your paddle board as a floating yoga mat. This is an exercise that people of all abilities can do so if you'd like to try it out, take a look at these tips from our sister company, Red Paddle Co, to begin your yoga adventure.
If we've persuaded you to try out paddleboarding soon for the first time there are many places around the country that offer paddleboards for hire and also provide lessons so check them out to start your paddling adventure. Alternatively, if you know that you're going to love the sport and would like to purchase your own to have the flexibility of going paddleboarding whenever you want, take a look at the range of paddleboard options we have available here. If you require any help with the best option for you, get in touch with our team today or use our paddleboard selector to help you choose.