Return to blog
7 Camping Accessories For People Who Don't Like Camping
Camping
Kids
Outdoor
Posted by Luke Green
Camping is one of those things that most of us here at Red Original absolutely love, but we've come to accept that not everybody likes it. In fact, based on a very small and totally unrepresentative survey carried out around the office, it turns out camping is one of those things it's hard to feel indifferent about; you either love or hate.
When you think of 'Red Original', chances are you think primarily of paddleboard-specific products. However, it's important to bear in mind that camping is a big part of the paddleboarding lifestyle, especially if you're into touring or long-distance paddling. Because of this, you will find many of our products make camping a whole lot easier and much more comfortable.
Below you'll find 5 camping accessories for people who don't like camping by Red Original, plus 2 additional suggestions that we simply cannot recommend highly enough.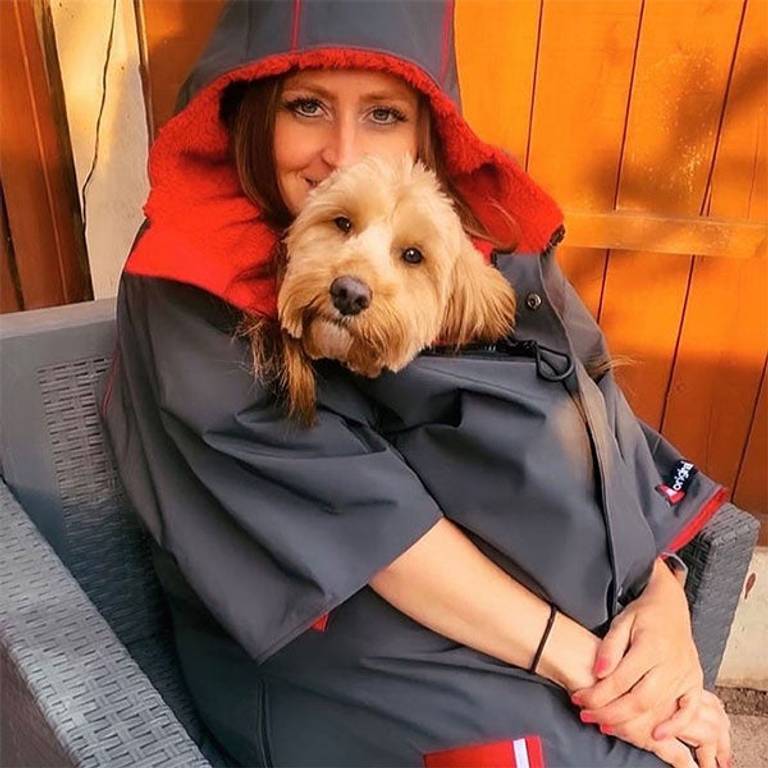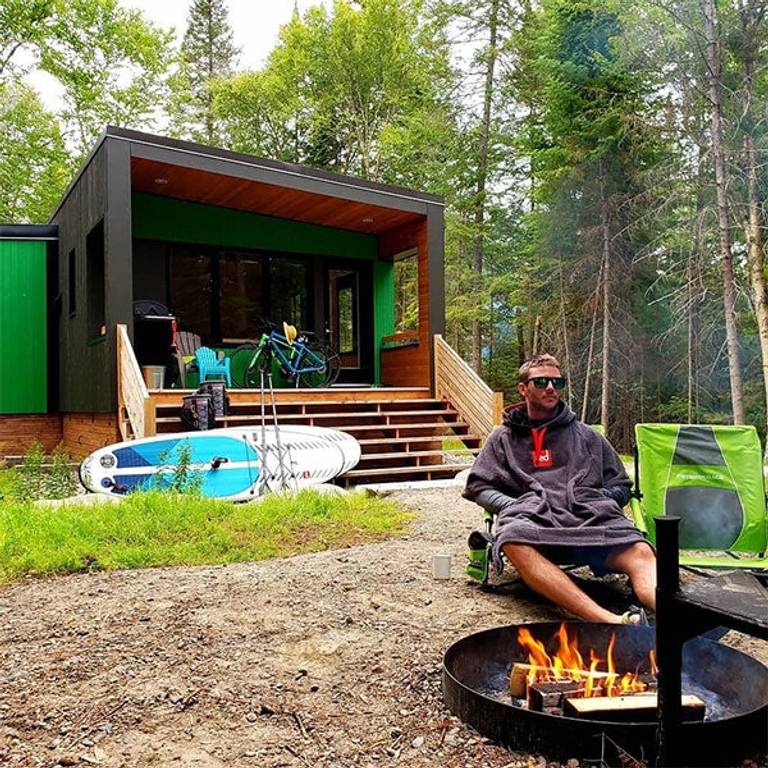 1. Cooler Bag
First up is our waterproof cooler bag, we couldn't have provided you camping accessories recommendations without including a cool bag. An essential part of camping is the food, think sausages, burgers, smores, the works, and obviously with camping you have to consider where you are going to store your food, as the fridge you have at home soon becomes a luxury.
With the Red Original waterproof cooler bag, you can keep your food cooler for longer than any other soft-sided cool bag on the market. Every cool bag on the market we tested didn't meet our high-quality standards to create the ultimate experience, so the Waterproof cooler bag was born. With ThermaLock insulation ice can last up to 72 hours, can your current cool bag perform this well?
2. Inflatable Bed
People often don't enjoy camping because they can't sleep in the comfort of a bed so one of the key camping accessories that might change your mind on camping is taking an inflatable bed. This way you won't have to lie directly on the floor and have some comfort from the mattress. It might not feel like home but it's definitely a compromise when it comes to camping with those that love sleeping outdoors.
This inflatable bed from Outdoor Revolution is a top choice to ensure maximum comfort as this is actually an inflatable sofa bed. So when you've woken up, you can turn this into a sofa to enjoy your morning coffee in the entrance of your tent.
3. Pro Change Robe
If the thought of changing in the shared bathrooms at a campsite is enough to put you off camping, you don't have to with the Pro Change Robe for Men and Women. You can change anywhere with the pro change robe as the unique side panels stretch out to give you enough room to change inside your robe, and what's best is the robe contains a super soft fleece lining to keep you warm.
Whether you want to use it to get dressed after a shower, or to keep warm when it is raining the changing robe is sure to make you stay warm, dry and comfortable. In comparison to other changing robes, the Red Original robe is easier to pack into your bag and won't add much weight thanks to the lightweight material, meaning you can take it along with you to any camping trip and not compromise on staying warm.
4. Waterproof Pouch
Understandably people may be worried when camping that their valuables may go missing, however with the Red Original waterproof pouch you can take your valuables with you anywhere, and we mean anywhere, even in the water.
So if you don't want to leave your valuables on the side in the shower block, why not put them in our waterproof pouch and take them in the shower with you, with 100% watertight protection you can be sure to keep your valuables safe and dry. This is an ideal size bag to carry around with you when you are out and about to keep your valuables safe when you're away from the campsite.
5. Insulated drinks bottle
For those that aren't keen on camping but are partial to some wine, the insulated drinks bottle is another one of the great camping accessories that we think will help you enjoy your camping experience.
Our insulated drinks bottle can keep drinks hot for 24 hours and cold for 12 hours, and the best part of all is that it is large enough to fit a whole bottle of wine in. So before the camping trip that we know you are so looking forward to, chill your favourite bottle and pour it in before you leave to make the first evening more bearable. If you wanted to take a few bottles with you and use the insulated bottle for a picnic, you could put these in your waterproof cooler bag to ensure that you've got a cold bottle to pour into the insulated bottle when you require.
6. Selk bag
A sleeping bag is a necessity for anyone camping whether you enjoy camping or not, especially in the wonderful joys of the unpredictable UK weather. However, if you are someone that doesn't like the confinement of a sleeping bag and can often feel trapped, the Selk bag is likely to make you reconsider the joys of camping that you hate.
The Selk bag has all the benefits of a sleeping bag, however, instead of putting your whole body in one section, it is essentially a onesie in sleeping bag form, meaning that you can walk around in it if you want to. It even comes with removable booties and easy access hand openings, allowing you to do camping tasks without having to get out of your sleeping bag, winner.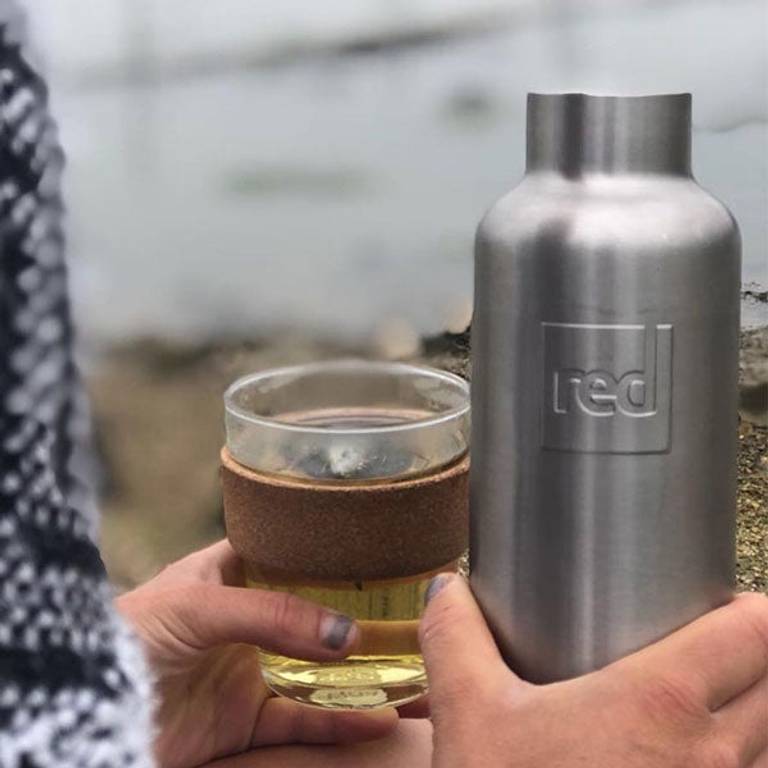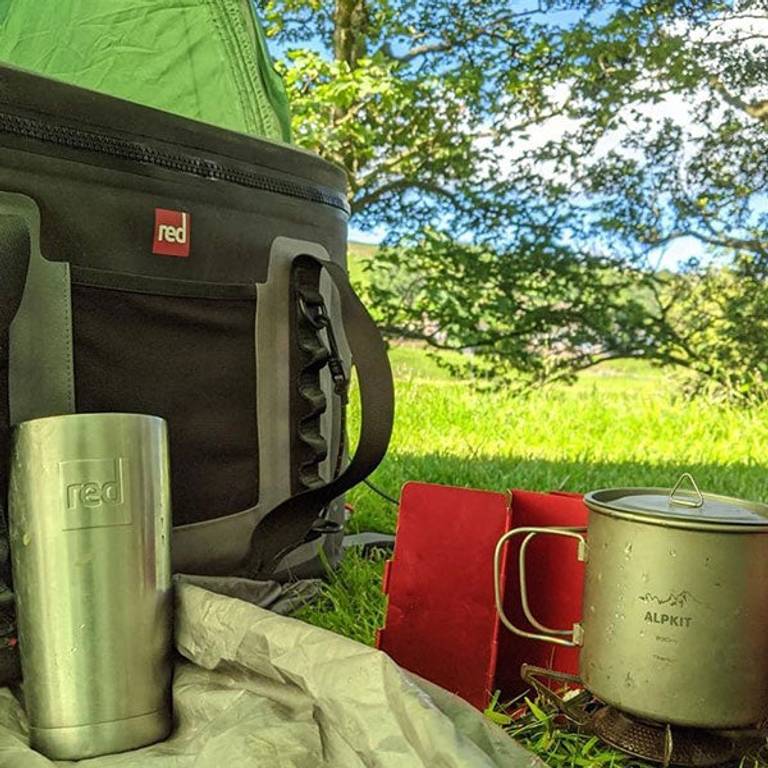 7. Headlamp torch
It goes without saying, when it comes to going to the toilet in the middle of the night you can't just flick the light switch to illuminate your way to the bathroom. A head torch is therefore in our list of camping accessories as there is no need for you to carry a torch, a godsend if you need to take the children to the bathroom. If you pair this with one of our running caps then the rubber badge will help keep the torch in place as well as having the rim of the hat prevent the light getting in your eyes.
This one from Aennon does not require any batteries and can be charged up using your car charger or even your phone power bank and can run for 4-6 hours at full brightness. Meaning that a full charge will likely last you a whole trip if you just use it for going in and out of the tent in the dark.
These camping accessories will help to give some comfort to people who don't like camping, but for those that have been before and love it, a good camping experience is mainly down to having a good time with the people that you are with. You could have all of the camping accessories needed to make your experience better, but would you really still enjoy it without the people that you are with?