Return to blog
5 Essential Pieces of Kit For a Family Adventure
Brand
Family
Products
Posted by Catherine Morris
Making sure you have the right kit for a great family trip not only ensures you'll be well prepared but it can also help to keep everyone happy! A number of us at Red have families, so we've asked our team to vote for what they think are the essential pieces of Red Original kit for planning a great day out. And here are their top 5 recommendations...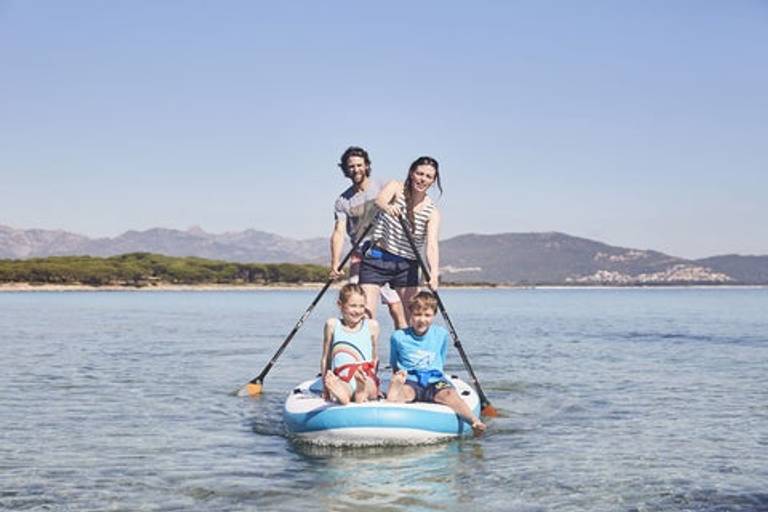 1. Waterproof Cooler Bag - to keep everyone fed & watered
Apparently everyone loves our Waterproof Cooler Bag! Enough food to feed a small army is never a bad idea – it will keep your gang going until the end of the day, even if it is a long walk back to the car. No one likes a hangry child, or other half for that matter!
"I first trialled our Cooler Bag on holiday in France and it was just awesome. What better way to finish the perfect day off than with an ice-cold beer." John - CEO
"I was testing the Cool Bag over Christmas – it was really useful as an ice-chest at drinks parties and doubled as an overflow fridge too!" Catherine - Brand
2. Insulated Water Bottle – to keep hydrated
Our Insulated Water Bottle is made from Marine Grade Stainless Steel, and will keep drinks cold for 24 hours, or hot for 12 hours.
"Even if we're somewhere remote, being able to have a steaming hot cup of coffee is a bit of a must for my family, I'm going to be using our Insulated Water bottle from now on as it is lighter and more robust than a thermos, and it is amazing how long stuff says hot for." Catherine - Brand
"I take my drinks bottle everywhere with me now." Luke - Marketing
3. Deck Bag – for keeping your kit dry
For many of us with active kids, you want to make sure you have enough stuff to keep everyone entertained.
"I load my board up on our regular summer trips along the coast. We'll have wetsuits, mask and snorkel, towels, bat and ball set, etc all packed on the deck and I'll be towing at least one bodyboard behind for when we paddle into the surf beach. The Deck bag is great for getting fully loaded up, and keeping things like towels and spare t-shirts dry." John - CEO
4. Kids' Changing Robe – get kids dry and warm for the journey home
A happy family can quickly turn in to a grumpy family at the end of the day if they are wet and getting cold.
"The journey home can be fairly miserable if you are still in wet kit. My daughter likes to change in to a dry set of clothes before we jump back in the car. I've always loved my change robe and the Red Original kids size robe is great – super thick and fluffy. They can even be kept on, keeping you warm." Luke – Marketing
5. Microfibre Towel – a better alternative to the traditional beach towel.
Don't miss our beach-size and super soft quick dry microfibre towel – neat and compact, it fits easily into beach or dry bags, and takes us less than half the space of a traditional beach towel.
"I always get fed up with how much space packing four beach towels takes up, plus they are so heavy. I've never thought about using microfibre towels before as they are normally too small, but these ones are great." Helen - Finance