Return to blog
Get Your Red Original Cooler Bag Summer-Ready In 5 Steps
Products
Red Original
Posted by Ross Montandon
It's that time we're all been waiting for! Stock up the fridge, get those ice blocks in the freezer and load up that sun cream that's right it's picnic season! Lunchtimes in the sun and alfresco dining at it's best. Thanks to our Waterproof Cool Bag you can now access all of those adventurous spots to enjoy a cold beer and snacks. To ensure your cool bag is in prime condition we're giving you the lowdown on how to get your cool bag purring productively so you can enjoy a cold drinks and chilled snacks in your favourite locations this summer!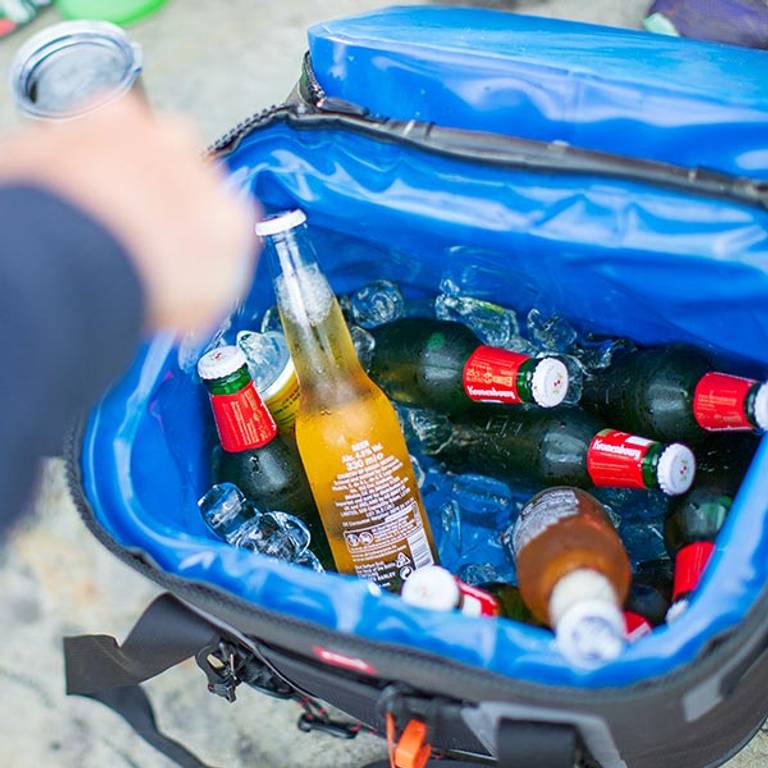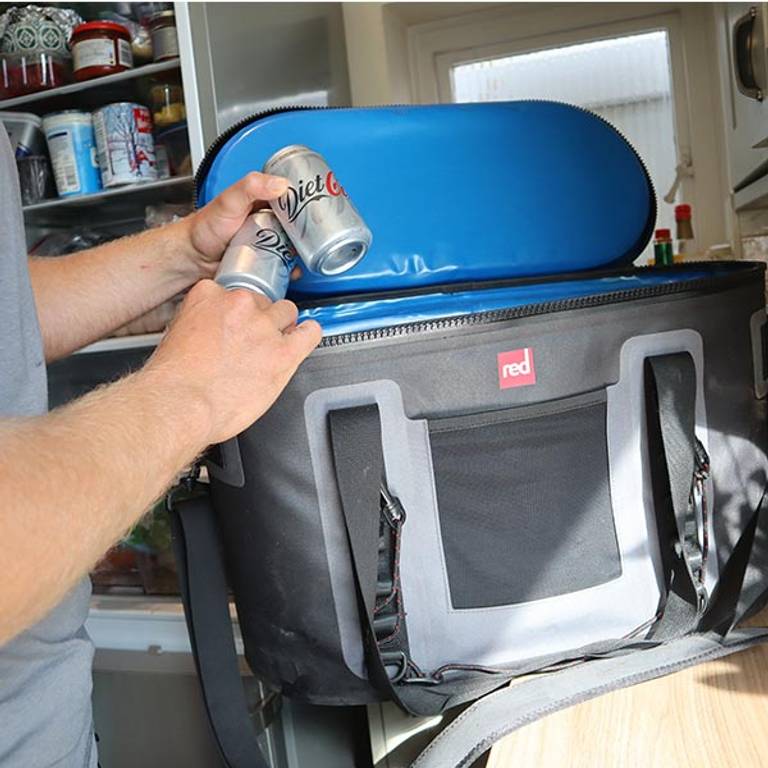 1 - Wash
First off we need to dust off the waterproof cooler bag. During the winter months, our favourite cooler bag tends to go into hibernation while waiting for us to bring it back to life for more adventures. To start off, give your cooler bag a good and simple clean with some soap and water. A quick rinse often does the trick, but a bit of scrubbing may be required depending on how long it has been since its last use.
2 - Dry
As with most outdoor kit, if you leave your cooler bag festering in a damp corner then it's not going to respond that well. Making sure we keep the cool bag dry and in an airy environment will ensure it stays mould-free.
3 - Airing
When storing your cool bag, we generally recommend the bag is left open to allow for air to circulate around the inside of the bag. The BPA free-fabric used to make the Red Original cooler bag ensures that odours and stains unlikely to develop, however, storing them with the lid open will help to ensure the interior remains fresh.
4 - Lube Your Zips
In order to keep your food and drink fresh, maintaining the Aqua-seal zip is crucial. ensuring it's properly maintained will also ensure both that opening and closing the zip remains easy, and it'll also maximize its lifespan. To use your lubricant, simply open the zip and rub the lubricant stick along the teeth of the zip. This will leave a white waxy coating on the teeth to help protect and preserve them, and this should be done every second or third outing when you using your cooler bag in or around water.
Every Red Original cooler bag comes with YYK Zip Lubricant included, however, other options are also readily available.
5 - Getting The Most Out Of Your Waterproof Cooler Bag
Now that your Waterproof Cool Bag is looking fresh and ready for some adventures, here are a few tips to help maximize its cooling and efficiency.
Freeze Your Food Items
If you're heading out on a camping trip and have some to or coffee lovers who need their milk, freeze a bottle the night before you depart. This will keep the milk fresh and cool but also act as a large cool block! Milk is just an example, of course, and you can do this with other food and drink items too!
Cool Blocks or Ice
Our waterproof cooler bags can keep ice frozen for up to 72 hours, however, there are times when you may want to opt for cool blocks. Having ice water get into your food items can make you ill if it's sat for a little while, so if you're mainly carrying food then pack up a few cool blocks. If you're after a cold one at the end of a swim then ice is perfect.
Top Packing Tip
We have an entire list of packing tips if you're after any, so you're in the right place if you're looking for some. For instance, if you're using bloc
Chill your items
It goes without saying that if your drinks are already cold then they will stay chilled for longer in your cool bag. This can sometimes be a bit tricky when on the go, however, placing cold drinks next to your salad box will certainly help keep things fresh.
Avoid opening and closing your cool bag
Cool air is flushed out and the hot air goes straight in every time your cooler bag is opened. To avoid diving in and out of the bag and save some rummaging around, pack your cool bag in order of the items you're more likely to want.
Look after your cooler and it will look after you
Just like us humans, your outdoor adventure gear enjoys a little love from time to time and our waterproof cooler bags are certainly an item to look after. For most of us, the seasonal use of the item makes it hard as they tend to lay dormant for a good part of the winter season. However, look after your cooler bag and you will be graced with chilled drinks and snacks all year round! In fact, if you'd like to avoid ever having to put it away for too long, maybe consider some alternative uses such as keeping takeaways warm while in transit,