Return to blog
How To Beat The Back To Work Blues
Posted by Alex Clasper
It's perfectly natural to feel down about going back to work after a holiday, particularly if you've been enjoying some well-earned out-of-office time to recharge after a busy period. The back to work blues can fill even the happiest workers with a sense of dread from time to time, but there's no need to taint your return for longer than necessary. Planning your workload carefully and finding time to get outdoors will have you settled back into your daily routine in no time. Here's how to beat the back to work blues:
Block Out Time To Catch Up
One of the main sources of stress when returning to work after a holiday is the fear of what might be waiting in your inbox. We can't take away the fact that there will be a big backlog of tasks and emails for you to tend to, but there are simple strategies you can adopt to beat the back to work blues and manage this. Schedule some time to yourself on your first day back and use it to clear the backlog. Break your workload into blocks by filtering out what has been picked up by someone else, working out what can wait until later in the week, and deciding what needs to be done immediately. This way, you'll be able to quickly reassess priorities without being interrupted by eager colleagues who are delighted that you have returned!
Ease Yourself Back In
It can be tempting to try and get everything done as quickly as possible when you head back into the office, but this can quickly lead to feeling burned out and as if you never went away in the first place. Instead of diving headfirst into your usual workload, gradually ease yourself back into your work and your routine. Remember to take breaks and focus on the tasks you enjoy most before you ramp up the pace. This way you'll reap the rewards of having actually taken a break for longer, and feel settled in before the high-focus work is required.
Get Outside After Work
This one is our favourite way of beating the back to work blues! Most of us spend lots of time outdoors on holiday but then retreat back to and indoor bubble of home comforts as soon as we return. Whether you get outside for a walk after work or recreate the feeling of being on holiday and try an activity like paddleboarding or open water swimming, getting out in the open will boost your mental and physical wellbeing and make the transition back to sitting at a desk all day that little bit easier. At the very minimum, make sure you get some fresh air and natural light during your lunch break to keep a healthy distance from your workload.
Practise Mindfulness
Spending time outdoors is also a fantastic way to practise mindfulness - something we recommend if you are wondering how to beat the back to work blues! It is natural to get overwhelmed by work from time to time, but mindfulness can help you develop the ability to get more comfortable with the noise in your head and prevent the back to work blues from taking over your thoughts. Dedicate a couple of minutes to yourself before you log back into your laptop and you're sure to feel calmer and fresher as you reintegrate back into work.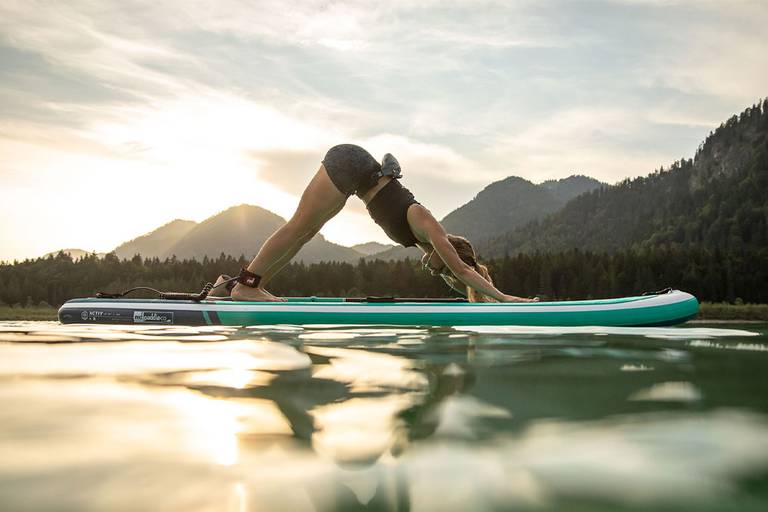 Plan Your Next Adventure
If none of these tips are really cutting it, you can always start planning your next adventure! Having something on the horizon is the perfect way of counterbalancing the back to work blues and it doesn't have to be a length summer holiday abroad. You could enjoy a staycation closer to home, or simply make plans to get out and about at the weekend. Whatever you choose, a healthy distraction can keep you grounded and serves as a reminder that there is much more to life than meetings and targets.