Return to blog
Join the Ride with Our Bestselling Inflatable Paddle Boards
Responsibility
Posted by Maxine Smiles -Cooke
Last week we took a closer look at our exceptional Explorer range and this week we are getting close and personal with our super versatile and ever popular 'Ride' range.
It's safe to say we all have a bit of a soft spot for this collection of boards.
Not only does the Ride range offer a little something for everyone, it's been proven, time and again that the 9'8, 10'6 and 10'8 Ride boards are the ultimate 'all-round' inflatable paddle boards, presenting the very best in practicality and performance, across the globe!


Let's talk tech!
Before we work through our top three Ride paddle boards and their individual features, we absolutely must mention the incredible technology that makes all our paddle boards the most innovative inflatable SUPs in the world.


To begin with, Red Paddle Co are the only SUP brand that uses MSL tech!
That's right, we are proud to state that every single Red Paddle Co board is made with MSL technology. This basically means we are producing the very best inflatable boards using industry leading materials, all of which, make our boards super light, super stiff and extremely durable.


That's all well and good we hear you chime – but how does MSL tech make the Ride range so good?
Improves cosmetic finish - Boards look cleaner, feel smoother and have fewer wrinkles and blemishes, so they stay looking new for longer.
Weight saving – MSL reduces the amount of glue used making an optimal light-weight board that can cope well in a range of paddling conditions.
Lower pressures – All our boards now benefit from extra torsional stiffness so they remain stiffer at lower pressures.
Durability: The multi-layer coating used in MSL makes all our boards extra tough and durable.
It is thanks to this MSL technology and the manufacturing processes we use, that there are so many happy paddlers out on the water, loving their Ride paddle boards.


Introducing our award-winning inflatable paddle boards, the Ride range
Renowned the world over, our 9'8", 10'6", 10'8", L and XL Ride boards have found a place in paddle boarders hearts. So, let's get the full low-down on their individual features and find out which board is right for you:

The award-winning 10'6" Ride
Who's it For? Everyone!
Already holding the grand title of the world's most popular inflatable SUP, the 10'6" Ride is the perfect all-rounder board! With awards such as Sup Connect's 'Gear of the Year 2016' and Active Junky's 'Badass Gear Winner' it's safe to say our bestselling paddle board is the ultimate must have in your SUP board collection.
Designed to paddle easily on flat water, the board also rides smoothly and predictably in surf, no matter what kind of rider you are. And, with its 120mm thickness, you can be sure the board will maintain its stiffness whilst not affecting ride and performance!
The light and versatile 9'8" Ride
Who's it for? Lighter, smaller riders
Although this is the smallest model in the Ride family, making it a great all-rounder for lighter riders, it should not be over looked. The 9'8" Ride makes a great surf shape for heavier riders and with its 100m thickness it's an extremely stable and maneuverable board making it a perfect board for beginners.
The 9'8 also features our RSS (Rocker Stiffening System) offering an extra level of rigidity and performance, so more experience riders will have a fantastic experience when hitting the surf.
The steady and stable 10'8" Ride
Who's it for? Bigger riders and family paddlers
The 10'8" Ride has all the same qualities as the 9'8" and 10'6", but it's just 2 inches wider at 34" and has an extra 56 litres of volume which means you get greater stiffness at lower pressure! And if you're wanting to carry a passenger on the board, you can, as you can comfortably take a small passenger with you to enjoy the ride. It's the extra stability and flexibility found in our 10'8" inflatable paddle board that is often cited as the main reason families tend to prefer it to smaller Ride options.
The ride range also features two amazing multi-person paddle boards, both epic inflatable SUPs designed for hitting the water as a team. If you're looking for a 2 person paddle board or even want one that can carry 4 people, the Ride L is for you. Or go big and pick the Ride XL, a multi person paddle board that is designed to carry not one, but a whole group of riders.
No matter which board you choose you can be sure you'll have the best all-round paddling experience with one of these bestselling boards.
So, if you think the Ride range has the board for you then head over to our full product page to get all the additional technical info you need.


Meet the Ride Tribe
There's no better advocate for a Red Paddle Co board than our wonderful community of paddlers.
This week we got to know a few members from our global Ride Family and heard some great paddling accounts from these amazing people.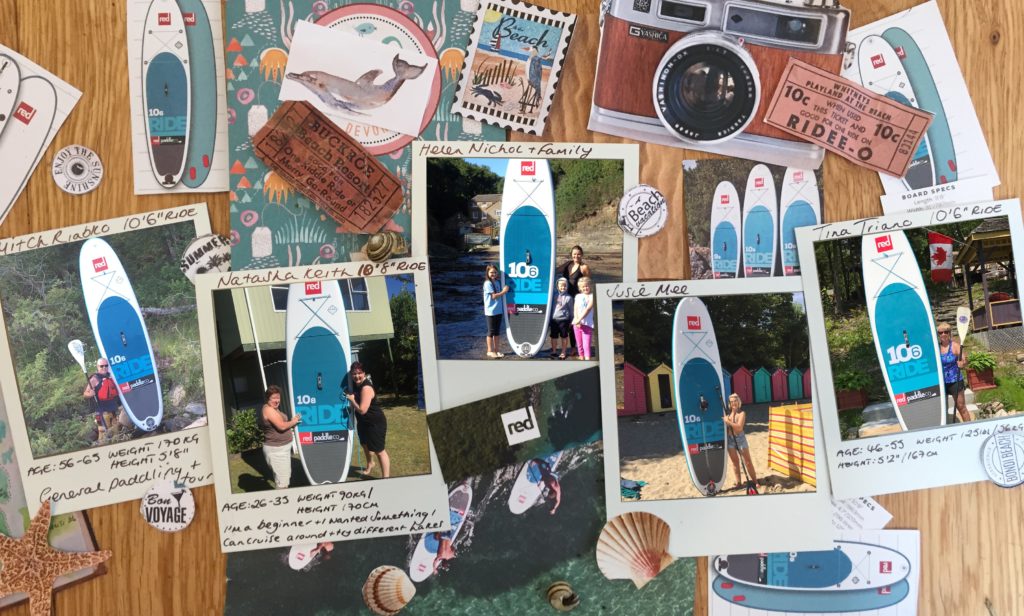 They told us how paddle boarding has changed their life, opened opportunities to explore new places and how their Ride boards offers a steady, reliable option that suits all the family.
Click the image above to hear more from Natasha, Mitch, Susie, Helen and Tina as they tell us all about their favourite paddle boarding moments…


Truly Versatile
Our ride boards really can be paddled in a number water conditions, whether it's smooth crystal-clear oceans or breezy waterways, these boards are so adaptable you really can take them out, anytime of year.
Back in May, we explored some of the best paddling spots found in the picturesque countries that make up Scandinavia, proving that paddle boarding really isn't just a summer sport.
Our friends over at Rautio Sports in Finland (below), run a SUP safari just outside of Kalajoki where you can perfect your SUP skills on these incredible (chilly) waters! Check out this brave lot on their Ride boards!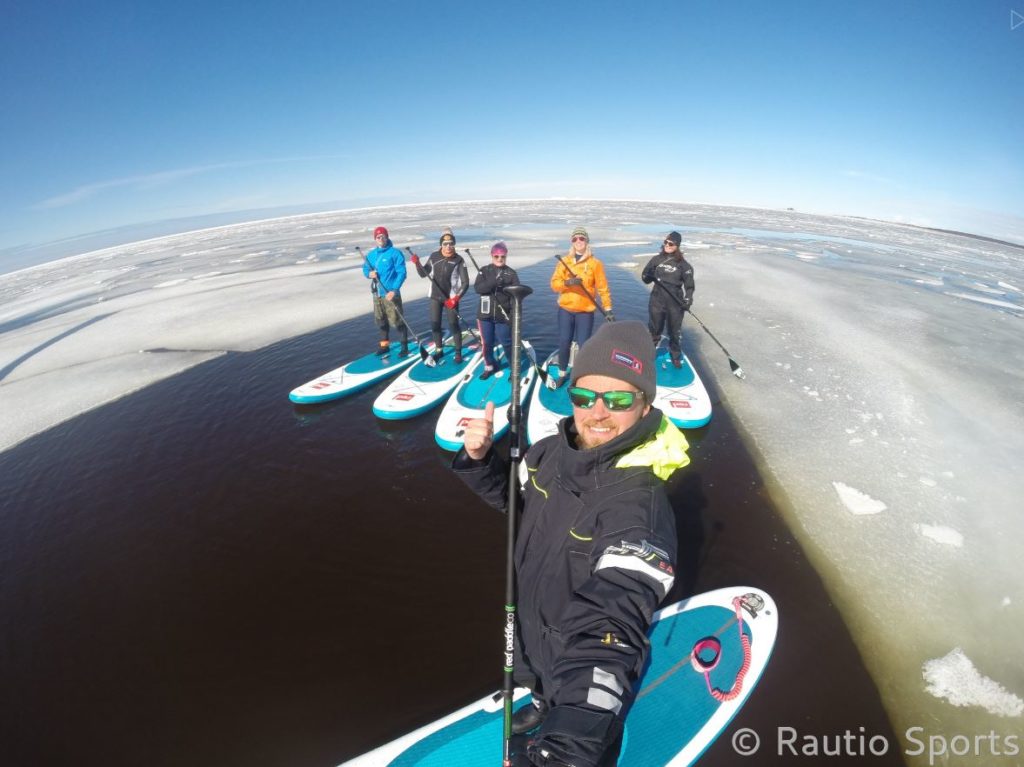 Proof that our Ride boards really are as versatile as we say they are.