Return to blog
Paddle Like a Pro with the Inflatable Race SUP Range
Responsibility
Posted by Maxine Smiles -Cooke
Nothing demonstrates the power of our inflatable technology better than our race boards, so this week we will be taking a closer look at our advanced Race and Elite ranges.
Sitting at the top end of our 2017 collection, these boards are designed to give riders the upper hand when it comes to competition but they also make fantastic touring boards. All our top end performance boards use the same core tech and innovation found in all Red Paddle Co boards.
Using our advanced inflatable technologies, the Race and Elite ranges rival anything else on the water and they could have you competing with the very best in the SUP racing scene.


Thanks to their light weight, long, narrow shape and rigidity, these boards are lightening quick through the water and are super easy to maneuver and control - but it's the transportability of our race boards that are one of the major advantages of owning a Red Paddle Co board.
Not only can you set your SUP skills against some of the best paddlers around the world, you can easily pack up your board, throw it on the plane and be off to your next destination in no time. Plus, you can check your Red Paddle Co board bag in as normal hold luggage with no additional fees. All this brilliant practicality and with no compromise on overall performance, it really is win-win!
Our race family includes the 10'6" Max Race, 12'6" and 14'0" Race, 12'6" and 14'0" Elite, and the 22'0 multi-person Dragon paddle board.
Here is a quick lowdown on each of the paddle boards in our race ranges:


10'6" Max Race – Perfect for junior racers taking it up a notch
Kids SUP races are now happening around the world and the 10'6" Max Race inflatable paddle board offers high-performance and close competition for young riders weighing up to 70kg (max). It is designed for speed and agility in the youth racing scene and uses our patented RSS system making it super stiff yet fast in the water.


12'6" and 14'0" Race – Inflatable race sup for the competitive type
These inflatable race sups are long and narrow making them extremely fast through the water but also very easy to control which is why they are also perfect touring boards.
Each board features our RSS stiffening system as well as a rocker line designed for fast glide and ride. Both boards have a double nose fin to assist with tracking and a center fin to give grip without added drag.


12'6" and 14'0" Elite boards – The must-have board for racers looking for maximum speed
Check out the lightening-fast 12'6" Elite board
If you are serious about SUP racing then you'll need a super-fast board that's been developed to compete against the best. The secret of their speed lies in the details…Both of our Elite paddle boards are 5.90" thick which raises them up out of the water to reduce drag and they each feature a US box Fin system and RSS for added stiffness.
All our Elite boards also feature our patented forward flex control, another Red Paddle Co innovation, which eliminates flex making these boards some of the fastest inflatable sups on the paddling scene.


20' Dragon board – For racers who thrive a bit of team spirit
An ultimate example of the race-ability of our boards the 4-person Red Dragon takes the sport to another level.
Check out the Red Dragon board
The 22'0 board retains the same features of most of the Race family including a profiled nose and slim body, this board rises out of the water and slices through waves as it goes. It has eight lateral handles for ease of transport and has an extra-large deck pad with a dragon design.


Don't underestimate inflatable race paddle boards for competing
Over recent years SUP racing has continued to grow in popularity and there has never been a better time to get involved. Not only is SUP racing a fantastic way to keep fit, you also get to meet some amazing people and travel to some exhilarating locations as you go - and our Red Paddle Co race board range has proven to be an excellent choice for those of you looking to take your SUP racing up a notch.


---
Don't just take our word for it, here's what the guys over at The SUP Examiner recently had to say in their review of our fastest inflatable race sup, the 14'0 Elite.


---
Red Paddle Co racing boards have taken hard board racers by surprise and inflatable SUP riders are now gunning for the records as this group of ladies recently proved on their Red Paddle Co Elite boards.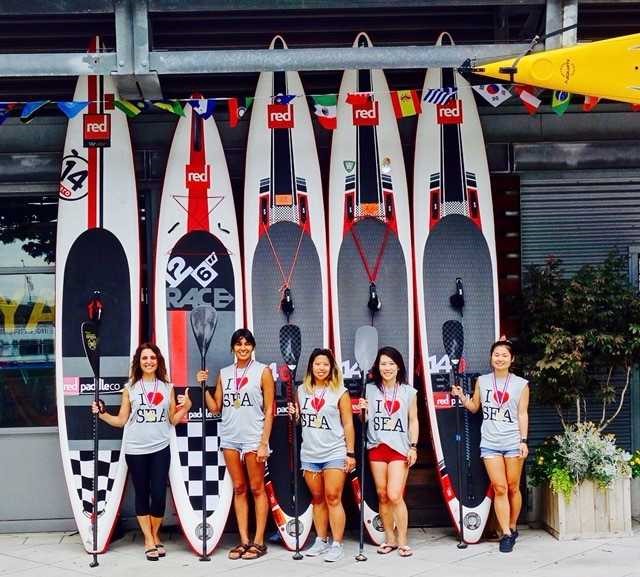 The 'Red Ladies' (above) are a multi-national group of paddlers, often training on the Hudson River in New York City. They recently took part in the annual SEAPaddle race, a 25-mile circumnavigation charity race around Manhattan. The team raised money for their chosen autism charities while they put our inflatable race boards to the test with some outstanding results.
We promise you'll want to read on to find out where the girls placed…
One of the other amazing benefits of owning a Red Paddle Co inflatable race board is they are also brilliant if you enjoy long distance paddling. They make an excellent upgrade especially if you want to push yourself to the limit and want a faster glide and improved performance from your paddling.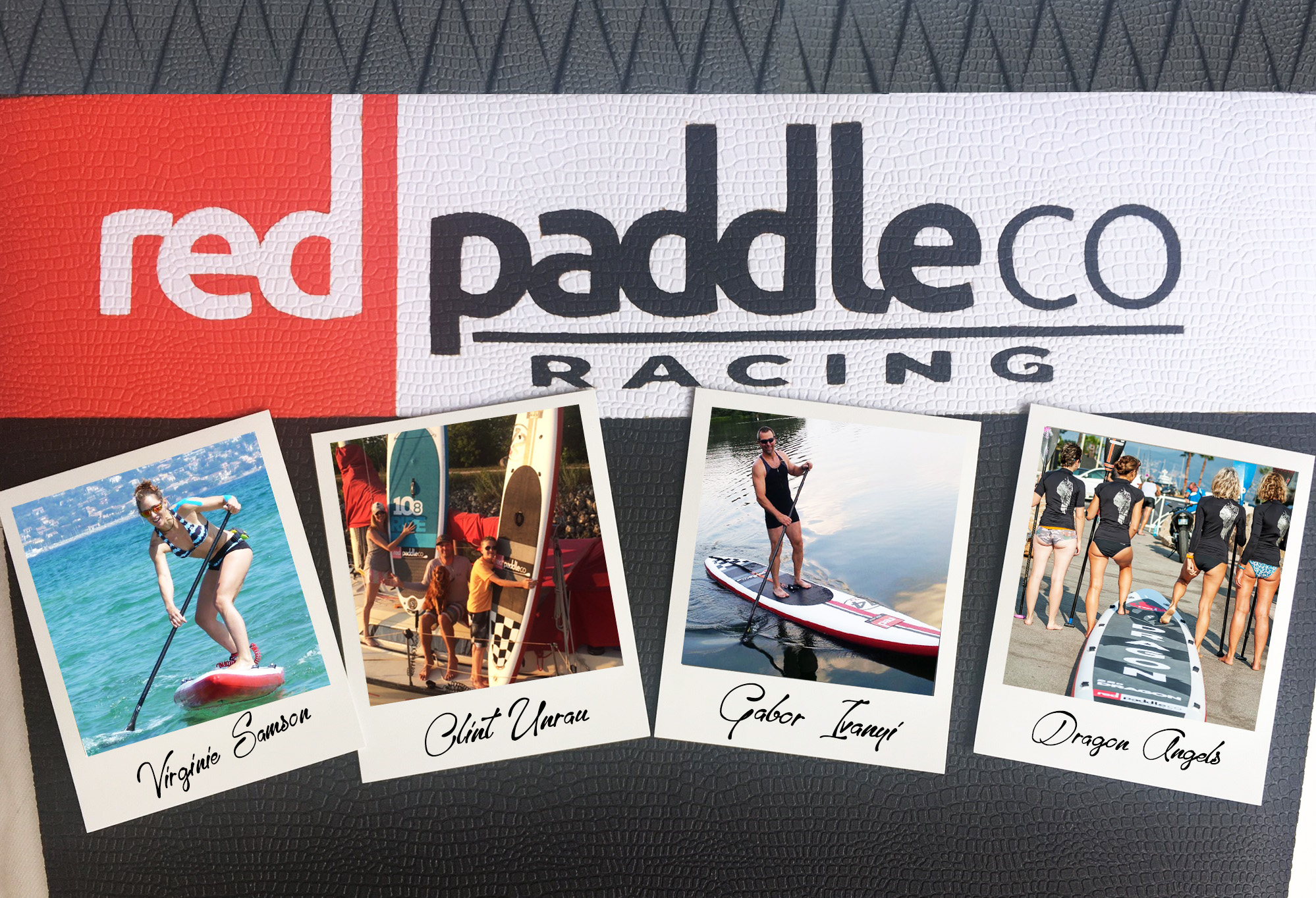 We spoke to a few inspiring paddlers who are loving the speed and practicality that comes with owning an inflatable Race / Elite paddle board…
We have stores all over the world, run by passionate SUP enthusiasts who can help you decide on which Red Paddle Co inflatable board is right for you Find your nearest Red Paddle Co retailer here