Return to blog
Red Original In The Running For 5 UK Outdoor Industry Awards
Outdoor
Red Original
Running
Posted by Luke Green
The whole team at Red Original are delighted to announce that we're currently in with the chance of winning 5 UK Outdoor Industry Awards! However, we need your help to win. If you have tried any of our products and love them as much as we do then we would love your help in winning one of these prestigious awards. Online voting will remain open until the 2nd April 2021, which will be combined with votes from the judging panel of industry experts. The winners of each of the nine categories will be officially announced at the Outdoor Industries Association's (OIA) annual Conference & AGM on the 21st April 2021. If you feel like voting for our products (and we really hope you do), you can do so on the Outdoor Industry awards' website.
All votes will be entered in a draw to win one of the entrants' products, further details will be provided in due course on the OIA voting page.
Red Original products are in the running for the following categories at the UK Outdoors Industry Awards: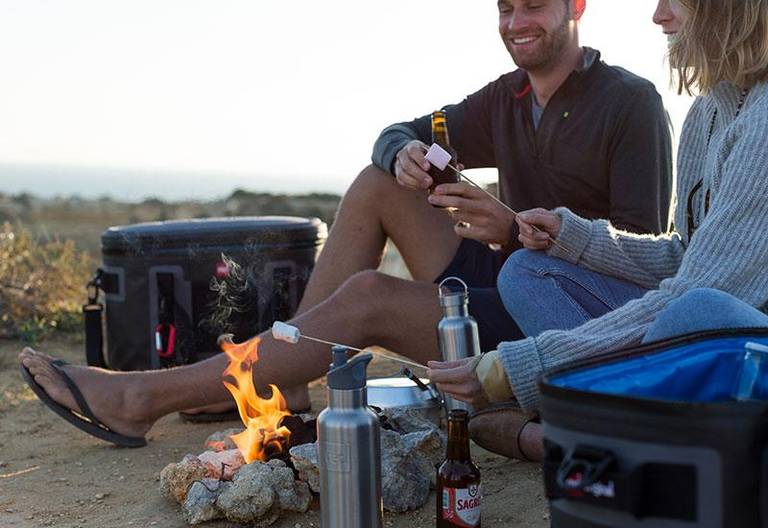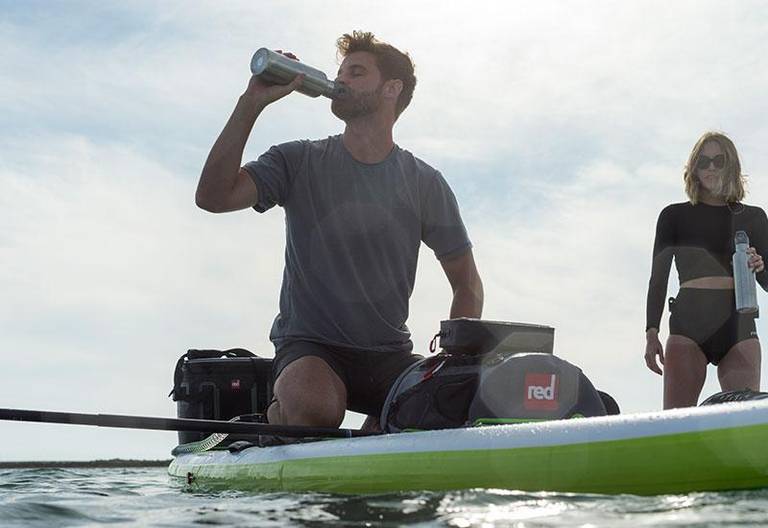 1: Accessories Category - Red Original Water Bottle
Our 750ml reusable water bottle is made from high quality, 100% BPA free, super-insulated, marine-grade (316L) stainless steel. Designed to keep drinks hot for 12 hours or cold for 24, it's the ideal drinks flask for year-round use and has enough room for 3 coffees!
Each Red Original insulated reusable water bottle comes with a canteen cap and sports cap as standard, allowing you to remain hydrated and enjoy your drinks during any kind of activity. Both caps are designed to support carabiners, making it easy for users to fasten their bottle to their belts, bags, boards, and more.
Have you tried and tested our insulated water bottle? If so, you can vote for it to win the best accessory at the UK Outdoors Industry Awards.
2: Backpacks & Travel Luggage Category - Red Original Waterproof Pouch
Our waterproof pouch has been packed to the brim with high spec features that truly give this bag the 'wow!' factor. Not only does it provide 100% watertight protection for your valuables, it is big enough to store your keys, wallet and phone but small enough to not get in the way of your adventure (L:230mm W: 50mm H: 120mm).
It's 100% waterproof thanks to the YKK AQUASEAL® zipper and welded seams offering premium leak-proof performance. Armour Tech material provides the optimum in durability and the removable padded pocket protects valuable contents no matter what you throw at it. There's also a double-velcro strap system that gives you the flexibility to attach it to anything.
3: Camping Equipment Category - Red Original Waterproof Cooler Bag
Available in 2 sizes, the waterproof cooler bag is all about keeping the water out and ice-cold temperatures in. It does this easily thanks to ThermalLock insulation, which ensures that ice lasts up to 72 hours and YKK's Watertight AQUASEAL® zipper and welded seams doesn't let any water in, or out. The waterproof cooler bag has also been created to ensure your comfort and its practicalities are of primary importance, that's why it comes along with a padded shoulder strap and woven carry handles for easy transportation.
The reinforced moulded base offers extreme durability and unsupported self-standing. It also has our patented LTS system to tie the cool bag down to your car, board or boat, as well as two side pockets to keep to store small essentials items as well as wave webbing for attaching more. And, if that wasn't enough it also has food-grade BPA-free lining that is free from toxins and easy to clean.
Are you a fan of the waterproof cooler bag and feel as though it's a worthy winner? You can cast your vote here, up until 2nd April 2021.
4: Clothing Category - Red Original Active Jacket
Available in men's and women's sizes, active jackets are a best seller and are loved by many with 4.9-star reviews! The Active Jacket was made using an innovative 4-way stretch (Blue Sign Approved - sustainable textile production) waterproof material. The lightweight, packable design is the perfect go-anywhere jacket. Reflective trim is also a feature to aid visibility at night so you can still be seen whether you are pounding the pavement or taking a spin down the lanes.
The Active Jacket packs down small into a pocket compartment making it the perfect 'go-anywhere' waterproof jacket - perfect for when the weather is unpredictable.
You can vote for our Red Original Active Jacket here, every vote counts and we would really appreciate your help.
5: Family Category - Red Original Pro-Change Robe
The days of wrestling with a towel trying to protect your modesty is a thing of the past for the entire family thanks to the Red Original Pro-Change Robe range. They are designed so you can put a full wetsuit on without needing to take it off thanks to the unique stretch panels and generous sizing. They also keep you all toasty and warm with its super soft moisture-wicking fur lining that draws water away from the skin, drying you effectively and keeping you super warm. Unlike other outdoor changing robes, Red Original Waterproof Changing Robes can comfortably pack down into 10ltr dry bags, making them easy to transport when you need to save space.
The sizes are based on height rather than weight and are available in a series of different options:
Men's Changing Robe:
Medium: Recommended for 5'1"-5'11" (155cm - 180cm) Chest Size 1500mm - 59inch
Large: Recommended for 5'11" - 6'5" (180cm - 196cm) Chest Size 1700mm - 67inch
Women's Changing Robe:
Medium: Recommended for 5'1"-5'11" (155cm - 180cm) Chest Size 1500mm - 59inch
Large: Recommended for 5'11" - 6'5" (180cm - 196cm) Chest Size 1700mm - 67inch
Kids' Changing Robe
One Size: 4'2" - 5'0" | 130cm - 155cm.
Thank you for all of your continued support!