Return to blog
Red Paddle Co FAQ - Are *Inflatable* Paddle Boards Good?
Posted by Alex Clasper
When deciding whether to buy a solid vs inflatable SUP, one concern that you may have is "are inflatable paddle boards good?". There can be a common misconception that inflatable SUPs are cheap, flimsy and less reliable. In fact, the opposite is true. Inflatable paddle boards are actually a lot more durable than solid SUPs with the majority of paddlers from beginners to pros, relying on them for their performance and reliability. What's important is choosing a high quality inflatable SUP from a reputable supplier.
As the world's leading inflatable SUP brand, Red Paddle Co boards are relied upon for their unrivalled properties in safety, performance and reliability. All our boards are made individually in our own private facility using exclusive MSL technology. Many times thicker than a standard drop-stitch, we use a layer of high-density structural PVC that is then machine laminated to an adhesive layer under controlled conditions. This technology combined with our patented Rocker Stiffening System (RSS) and TechAir construction process enhances rigidity to maximise manoeuvrability as well as durability.
Let's take a closer look at why so many paddlers choose inflatable over solid.
Why Are Inflatable Paddle Boards Good?
These are just a few of the main reasons the answer to the question "are inflatable paddle boards good" is an easy "yes!".
Easy To Transport & Store
The most obvious benefit of inflatable SUPs is their ability to be deflated and packed down (into the size of a backpack if you're using a Red paddle board). This makes them easy to take with you anywhere in the world whatever your mode or transport, whether that's walking, flying, driving, sailing - you name it! Their ability to pack down compactly also makes them super easy to store when not in use. Lightweight to carry when deflated, as well as when they're fully inflated, it couldn't be easier to get your SUP down to the water, taking any kind of troublesome logistics out of your SUP trip.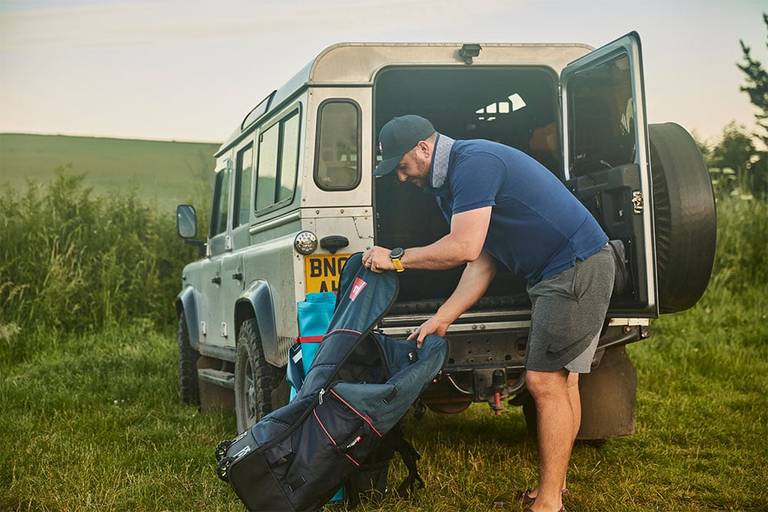 More Comfortable To Fall On
One of the questions that we're often asked at Red is "are inflatable paddle boards good for beginners?". The answer to this question is "yes" for a few different reasons, however the main one being that they don't hurt to fall on. Whilst solid SUPs can be quite jarring to fall onto, the nature of an inflatable SUP provides a more gentle surface to fall onto. This is really useful for beginners when falling off is an inevitable part of learning, but also for more experienced paddlers, particularly those who SUP in surf or racing conditions. With a higher volume, inflatable paddle boards also provide a higher level of stability, which is particularly beneficial for beginners.
More Durable
As we touched on a second ago, one of the main concerns that people have when asking "are inflatable paddle boards good" is whether or not they are durable and therefore reliable. In spite of common misconceptions, inflatable paddle boards are actually more durable than their solid counterparts. Most solid SUPs are made of fibreglass and epoxy resin layers that cover wood or foam cores. The problem with this is that they have absolutely no flexibility and so can easily snap or dent when they come into contact with hard surfaces, such as rocks on a river bed. Inflatable SUPs on the other hand are made from durable PVC construction - we ran over our Red boards with a 22-tonne digger to ensure they're up to the job!
More Versatile
Whilst hard boards are primarily used in racing conditions, inflatable SUPs are much more versatile for a range of recreational activities. They have more volume and a higher weight capacity that makes them more stable for different types of paddling in various water conditions. One question people often ask is "are inflatable paddle boards good for the ocean?". Their stability makes them perfect for tidal conditions whilst their durability enhances their reliability and performance in different scenarios. Our dedicated design team has developed a range of inflatable SUPs from general all-round boards to touring, racing and speciality SUPs.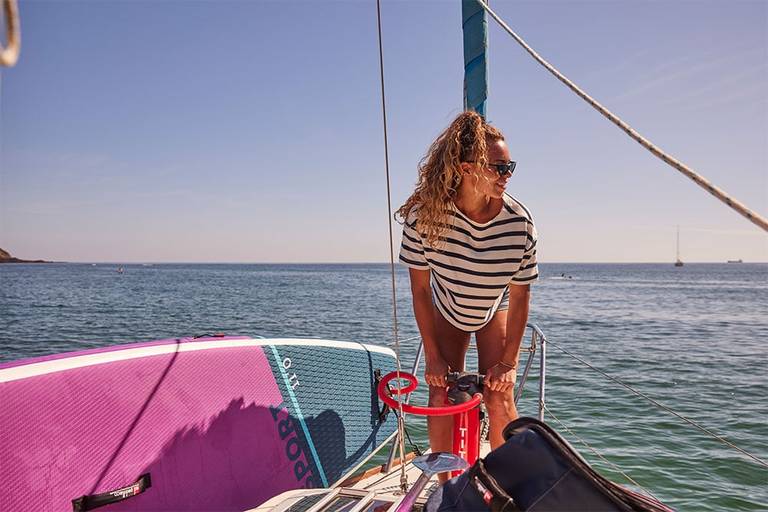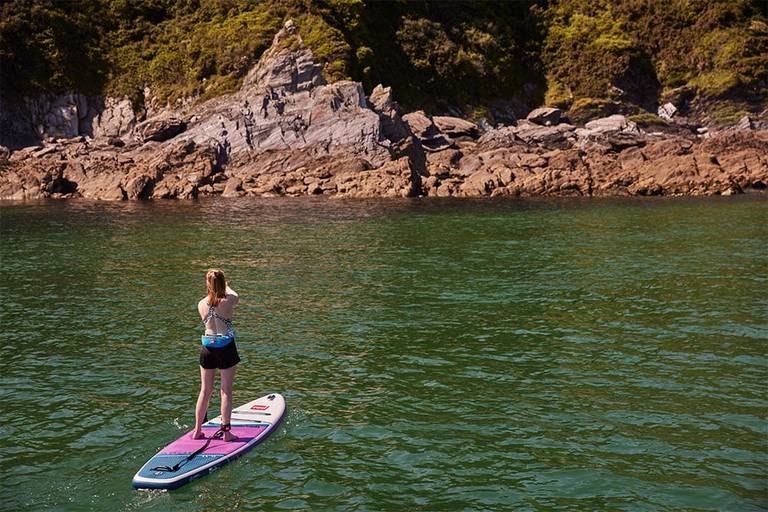 For more details on Red's high performance inflatable paddle boards, please don't hesitate to get in touch with us. You can also use our board selector tool to help find the perfect SUP for your requirements.