A range of boards that offer fantastic versatility for a wide range of conditions and paddlers.
Versatile and easy to use, the boards in our Ride range are perfect for beginners and more experienced paddlers alike. These four boards are designed to offer all round performance in a wide range of conditions. They combine unrivalled quality, innovation and design so you can focus on having fun!
Watch the video below where Alex talks through the Ride range and can help make you pick which Ride board is right for you.
Combining unrivalled quality, innovation and design so you can focus on having fun
The Ride 10'6" is already the world's most popular inflatable SUP but continues to win numerous SUP industry and consumer awards. Such success is due to the unrivalled quality, durability and innovation of all Red Paddle Co boards, but also the versatility of the Ride 10'6 inflatable SUP.


Bungee Cargo System with Smalls Loop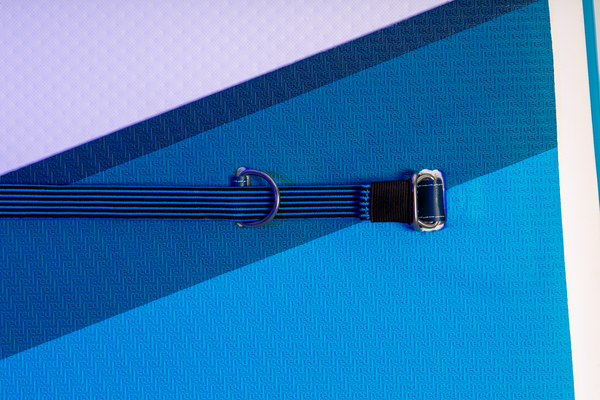 Bungee Cargo System with Smalls Loop
Our new and improved self closing, large flat bungee straps are designed to for easy, accessible and secure storage.
For 2022, we have refined and improved the system with two bottom bungees being placed closer together, to allow you to pack more kit on board.
Another new addition is the smalls loop, perfect for water bottles, flip flops or any other small items!
Twin traction iFin system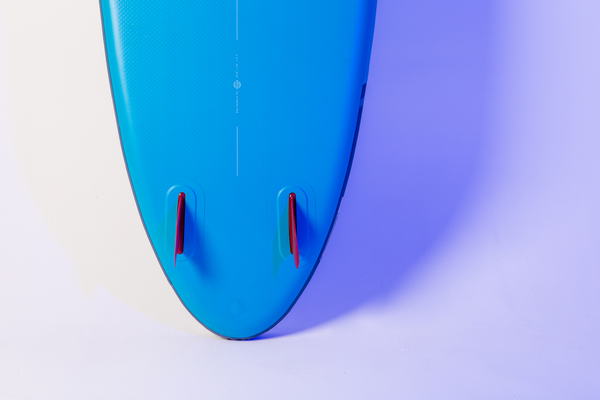 Twin traction iFin system
All boards in the Ride range now feature two super durable, flexible ifins integrated into the board - straighter and faster to paddle than a three fin set-up as well as increased agility and surf performance in waves plus easier to pack down into its bag.
Catch the action...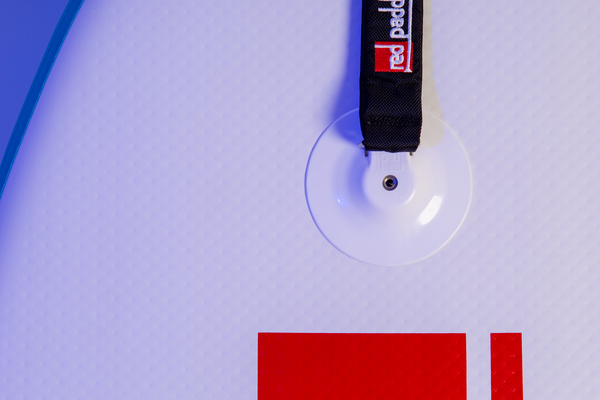 Catch the action...
A stainless steel M6 thread means you can use any for any set up you'd like.. camera, GPS, phone, tablet, fishing rod, the choice is yours!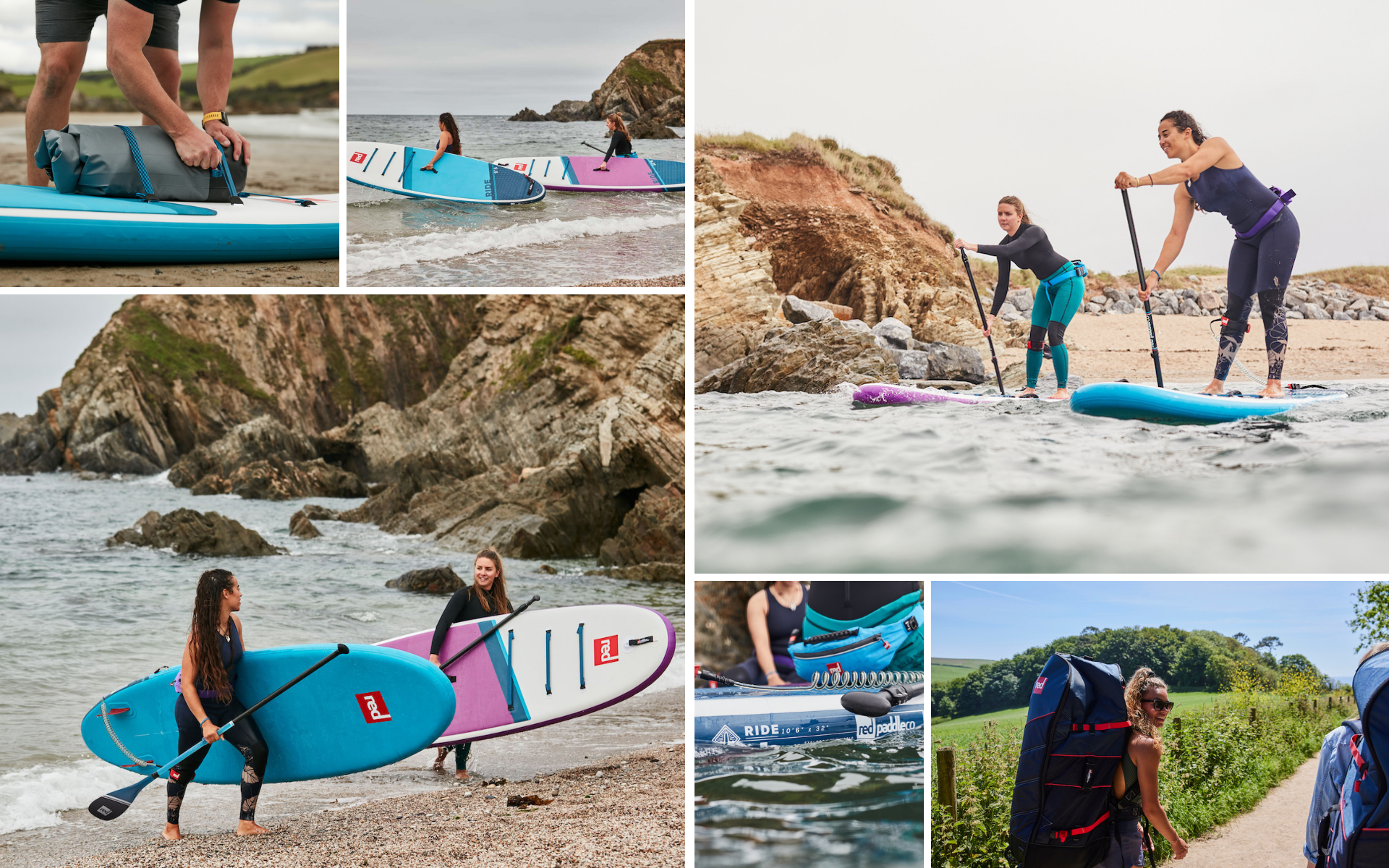 Which Ride is the right Ride for me?
So you've decided on a Ride board because you want an all-arounder that will let you to paddle in a variety of locations. They're great for beginners, but you can grow with a Ride by trying out different techniques and figuring out what you like and what you're good at.
The 9'8" Ride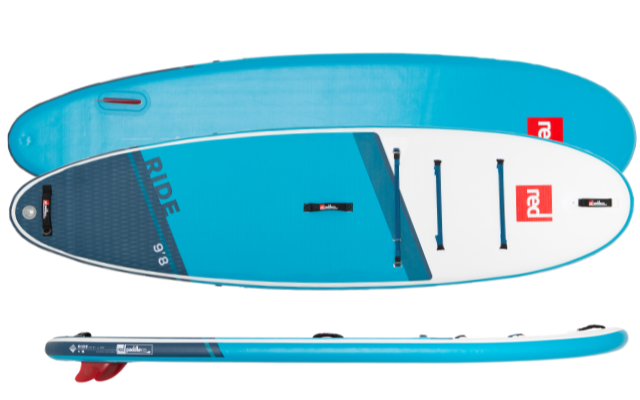 The 9'8" Ride
The smallest of the Ride family is well-suited to lighter riders (that's under 70kg/155lbs) looking for an all round board to get about on.
It's shape and pinned in tail mean it's also a great board for playing in the surf and getting started on smaller waves. The 9'8" Ride also has RSS battens that keep it super stiff, the only board in our Ride range to have these.
The 10'6" Ride - Blue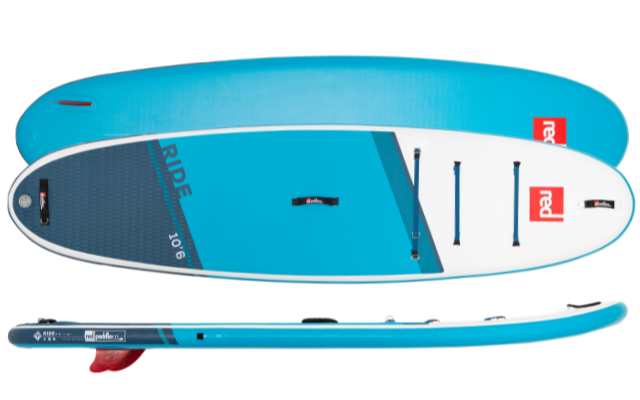 The 10'6" Ride - Blue
As far as we're concerned, this is our go to board!  It's the ideal combination of stability, manoeuvrability, and tracking, making this the perfect board for anyone to jump on and learn how to paddle. 
Ideally suited to paddlers under 110kg, the 10'6" Ride offers a smooth and predictable ride whether you want a relaxing paddle on the lake with friends or want to practise techniques. 
The 10'6" Ride - Purple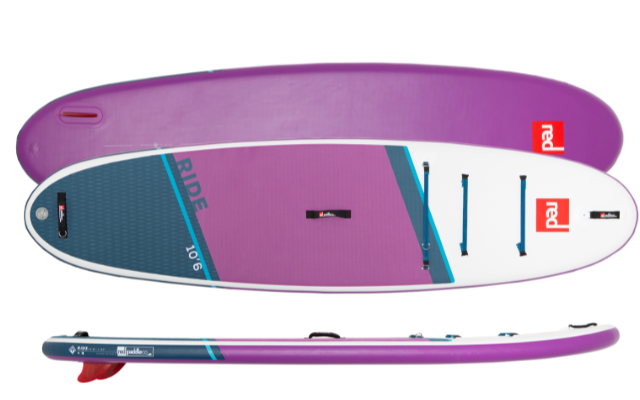 The 10'6" Ride - Purple
The 10'6" Ride in Purple is the same award-winning bestselling board as the original 10'6", but in a stylish purple! We'd compare our 10'6" Ride to a Swiss Army knife in terms of functionality.
It's an all-around board that's great for any type of rider that wants to enjoy the water in a variety of settings! It has exceptional durability and stability, allowing it to withstand even the most intense water adventures.
Like the 10'6" Ride in Blue, this is the board for you if you are a paddler under 110kgs searching for a highly adaptable, super durable board.
The 10'8" Ride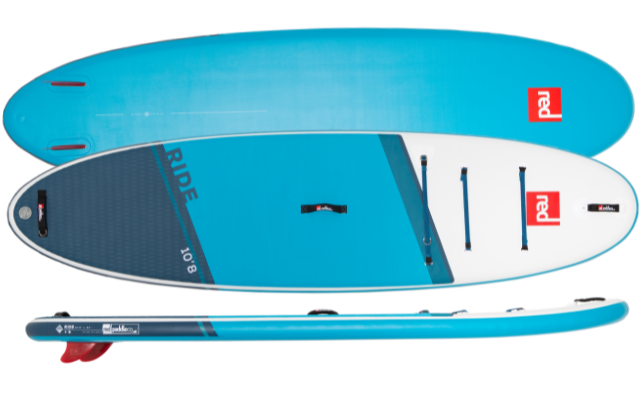 The 10'8" Ride
Look no further than our 10'8" Ride for an inflatable paddle board that provides exceptional stability and performance. You'll appreciate the added stability that comes from its bigger volume, so this is the board for you if you're a slightly larger rider or if you're planning on having passengers on board (little humans or sup pups)!
It has all of the same attributes as our other Ride boards. At 4.7"/120mm thick and made using our special MSL material, this board provides enhanced stiffness at lower pressure.
5 Year Warranty
5 Year Warranty
Every board we produce is crafted in our own private facility and comes with a five-year warranty. We use a unique manufacturing process and it takes an average of 72 hours to create each paddle board - that's 10 times longer than the industry average!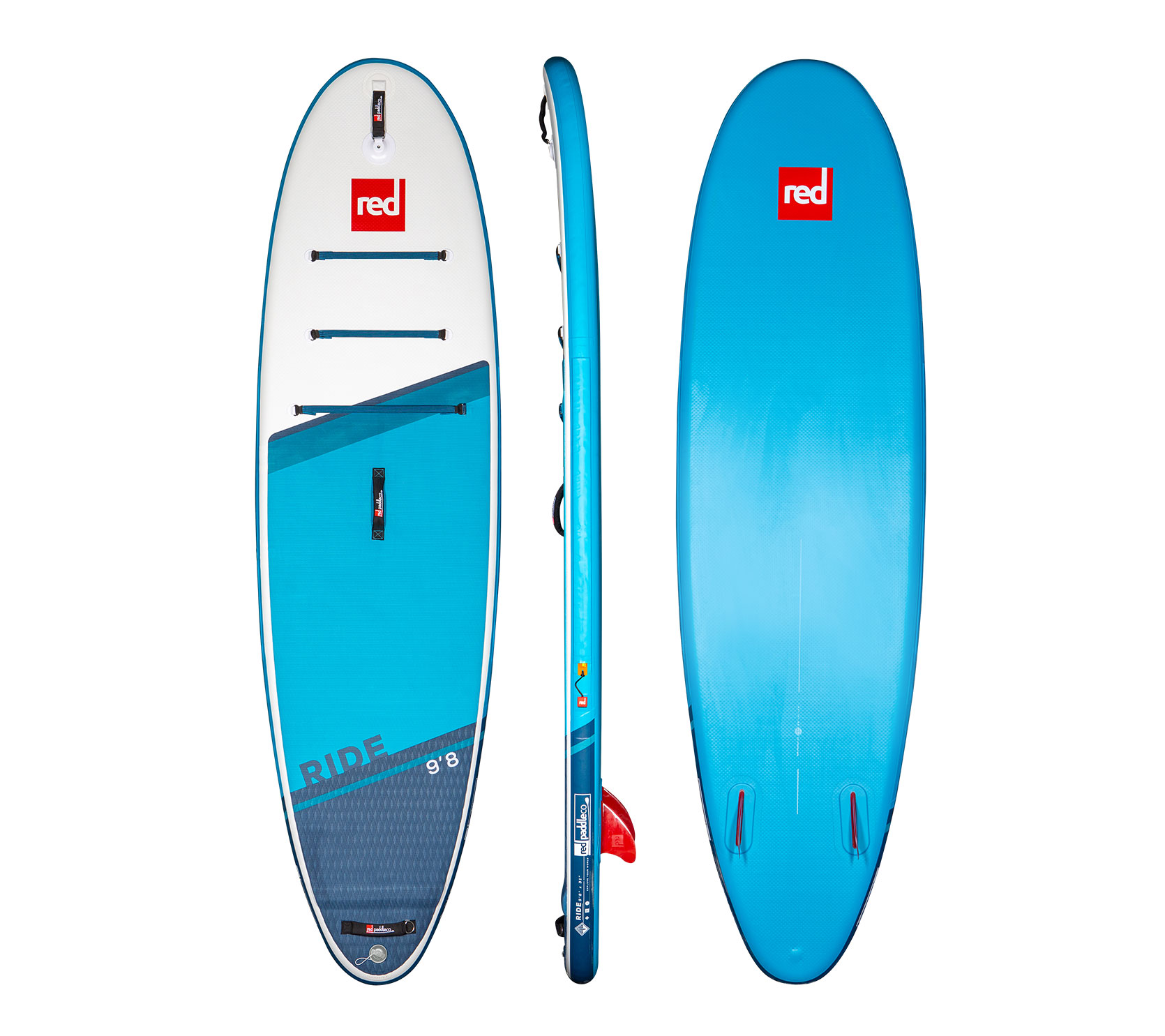 9'8" Ride MSL
The go-to board for smaller riders who want all-round performance and versatility.
9'8 x 31" x 3.3"
Good option for larger riders looking for a surf SUP
Twin i-Fins
Riders up to 95kgs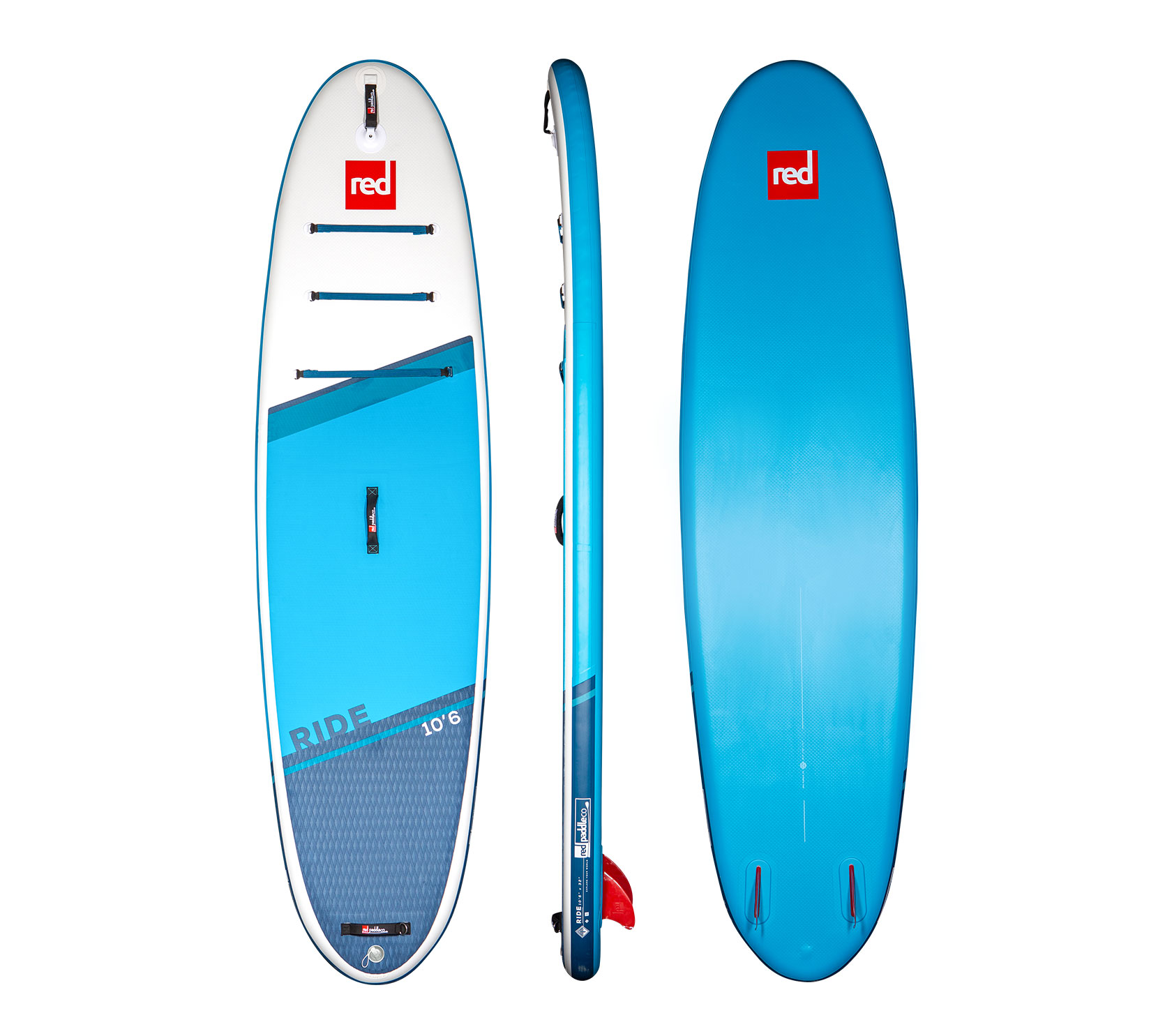 10'6" Ride MSL
A swiss Army knife board - it can be used by almost any rider for any purpose.
10'6" x 32" x 4.7"
Award winning versatile board
Twin i-Fins
Riders up to 110kgs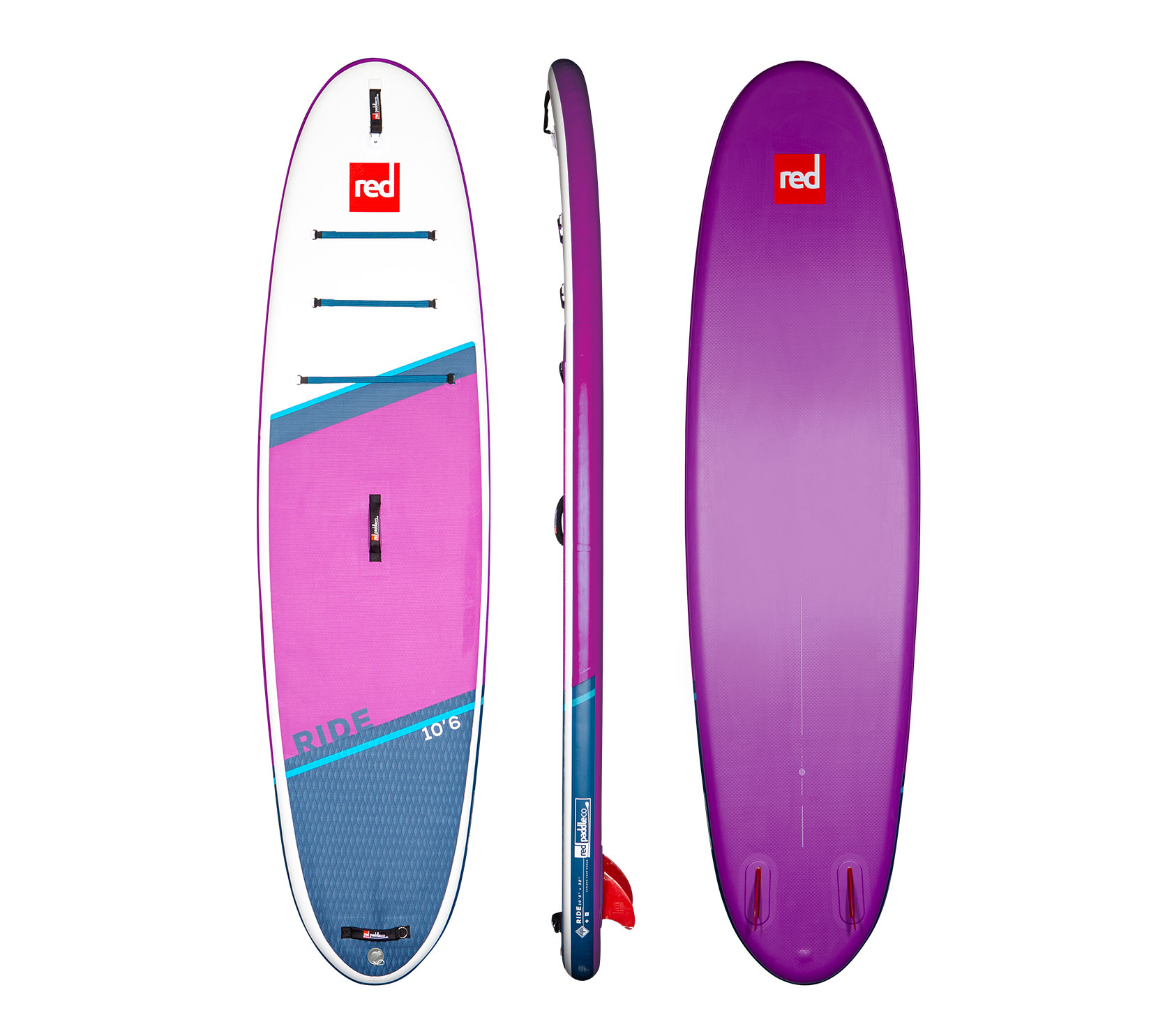 10'6" Ride SE MSL
Something a bit special - our award-winning Ride board in an eye-catching purple colour way.
10'6" x 32" x 4.7"
Our bestselling board- now in a special ediiton colourway
Twin i-Fins
Riders up to 110kgs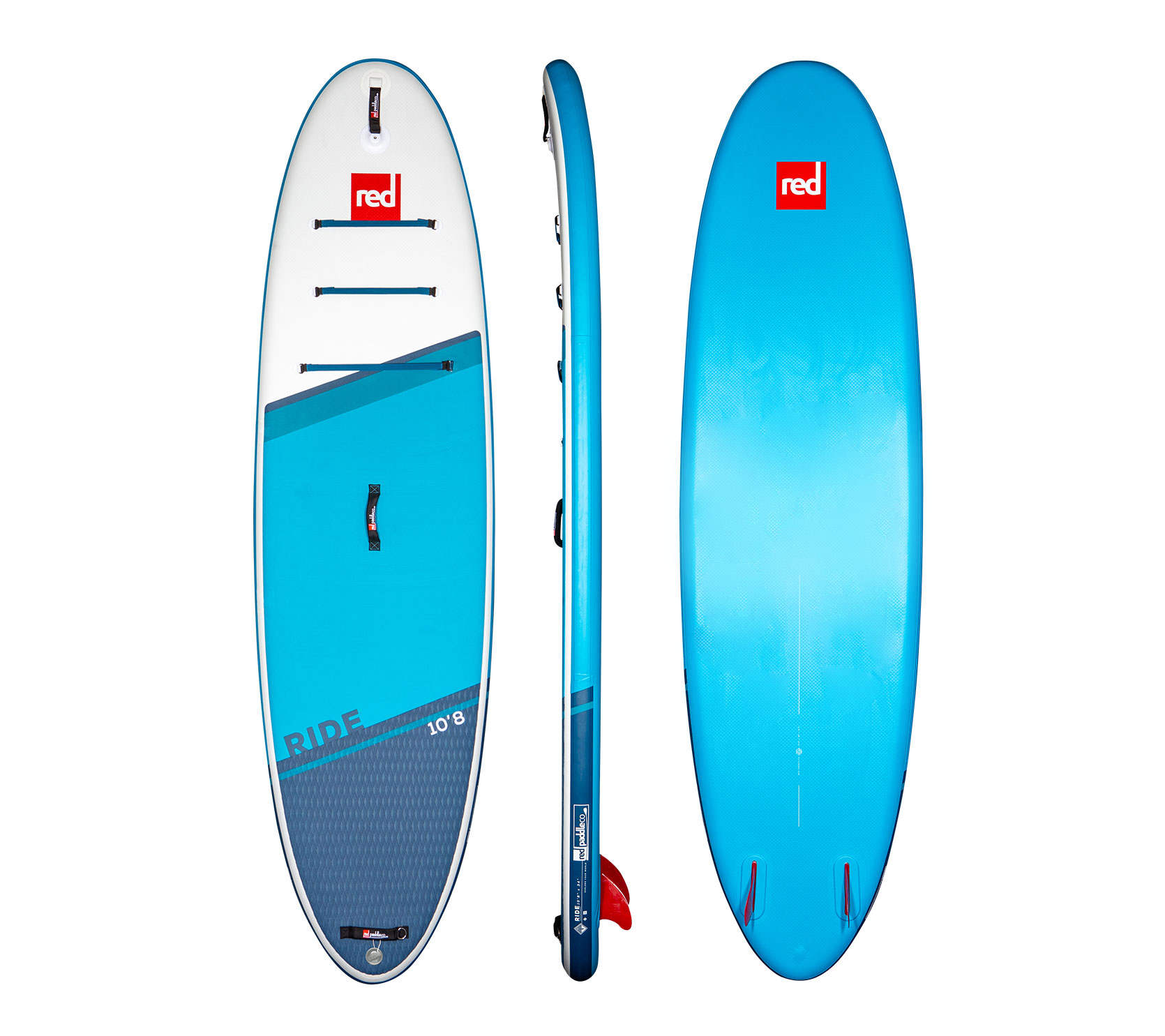 10'8" Ride MSL
Designed for heavier riders or those who enjoy some company on the water (furry friends included)
10'8" x 34" x 4.7"
Perfect for budding SUP pups!
Twin i-Fins
Riders up to 110kgs