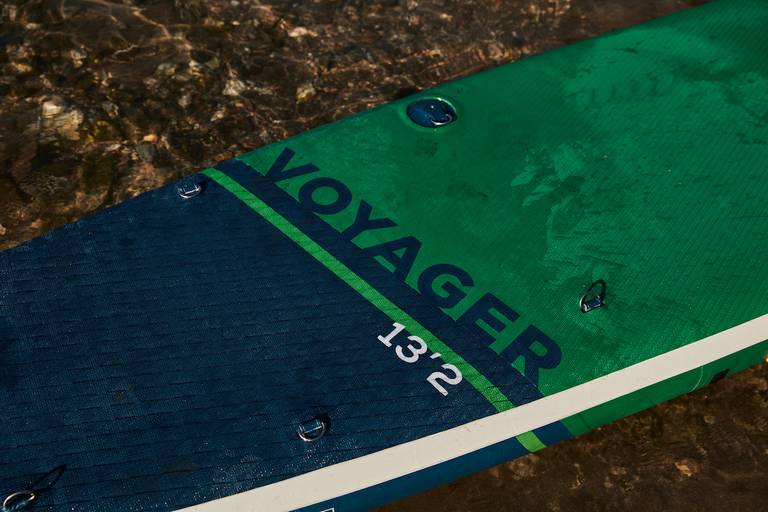 VOYAGER TOURING PADDLE BOARD RANGE
For life's explorers, all the kit you'll need for your next adventure
Stand up paddle boarding is all about exploring, and our Voyager inflatable SUPs are designed for just that. If you're heading off on a multi-day trip or are just looking to go a bit further with a heap of kit, these are the boards for you.
Calling all life's adventurers - the ultimate touring boards
For a board that gives you extra stability and rigidity, you need a Voyager inflatable paddle board from Red Paddle Co. Its increased length and thickness compared to an all-round board make it an ideal board for longer outings and for taller, larger paddlers. The extra length also means it can easily handle a child or dog on the front while you paddle, and you can use the extensive cargo areas for camping or picnic gear. You'll feel extra confident paddling out on this board, knowing that it offers extra stability in all conditions.
V-Hull - Glide like never before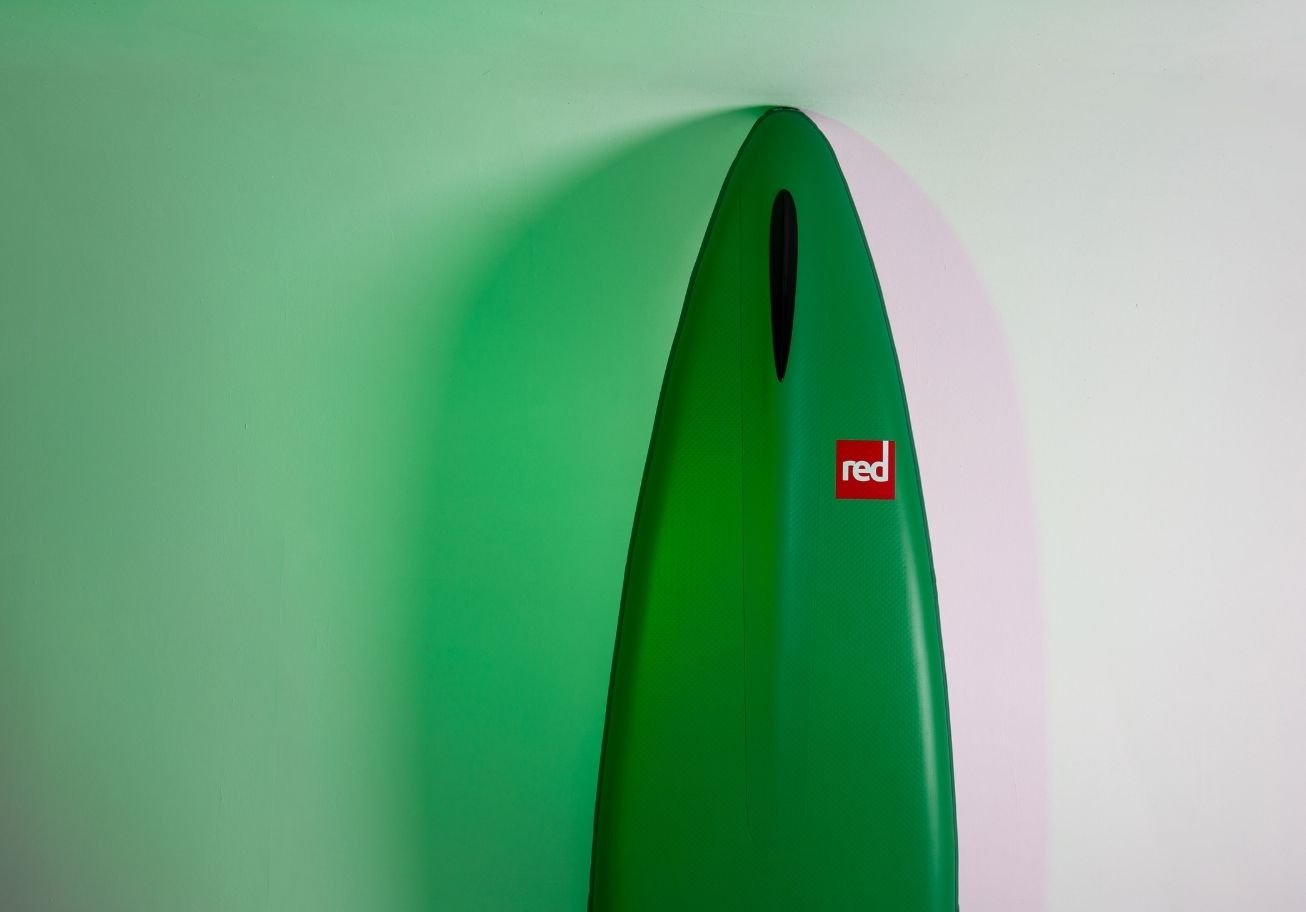 V-Hull - Glide like never before
By cleverly tapering the cut of the drop stitch, the new displacement V-shaped hull on the nose of the Voyager, breaks the surface tension of the water and keeps you gliding through your paddle stroke. The board slices through the water with ease and increased speed. This is a real game changer!
New for 2022: 12"0' Voyager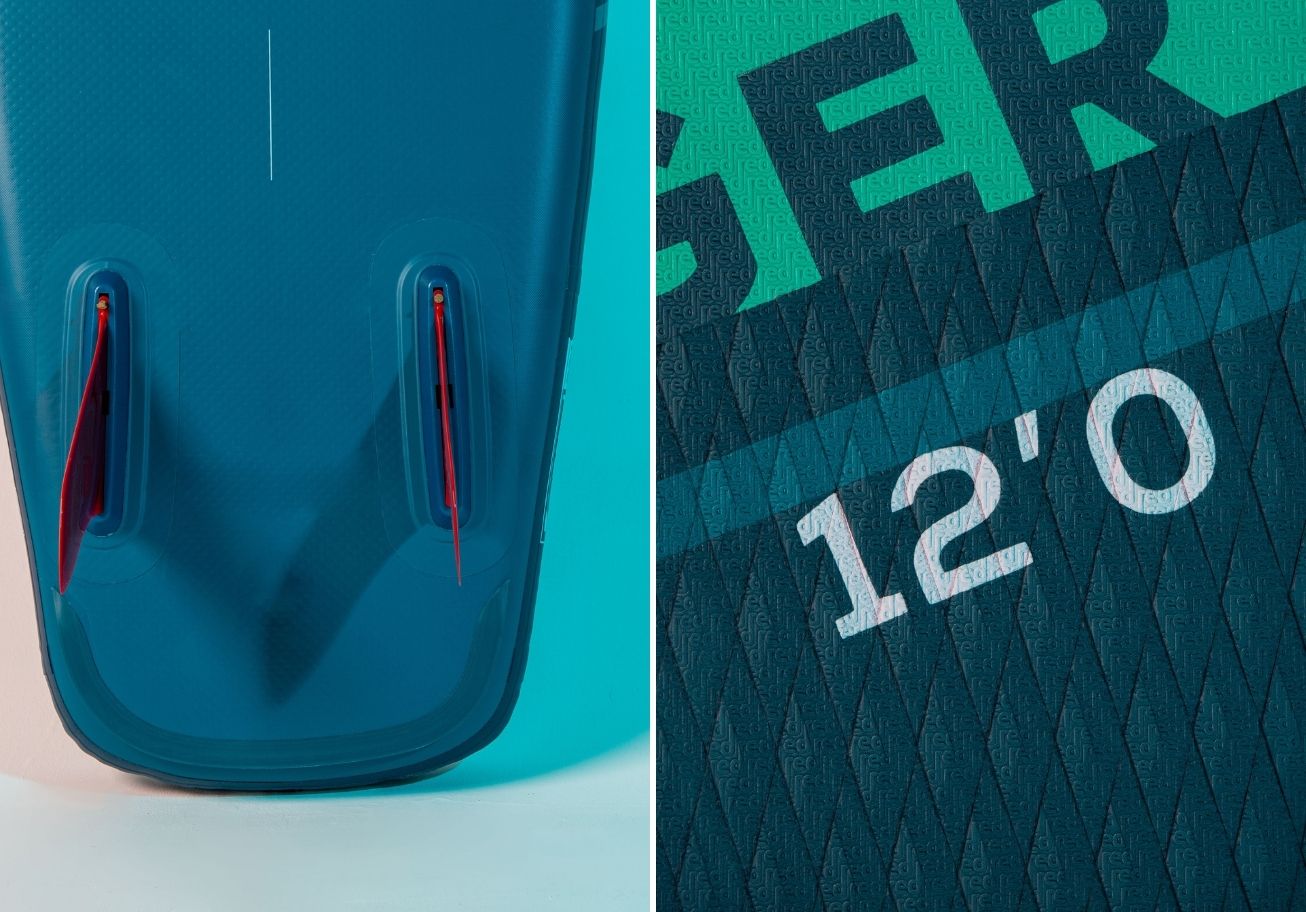 New for 2022: 12"0' Voyager
A new addition to the range for 2022, the 12'0 Voyager has been designed for a lighter explorer. The extra volume means you can easily pack all your kit on the front while you paddle. The length and width offer stability whatever the conditions, meaning you'll feel extra confident paddling out.
Unrivalled Stiffness - RSS
Unrivalled Stiffness - RSS
Our exclusive MSL technology combined with our patented RSS system makes this board stiffer at lower pressures compared to other boards on the market – something you'll really appreciate when your board is loaded up.
Super stable and durable
making them ideal for carrying camping gear, whilst their profiled noses make them perfect for cruising enabling you to paddle further for longer.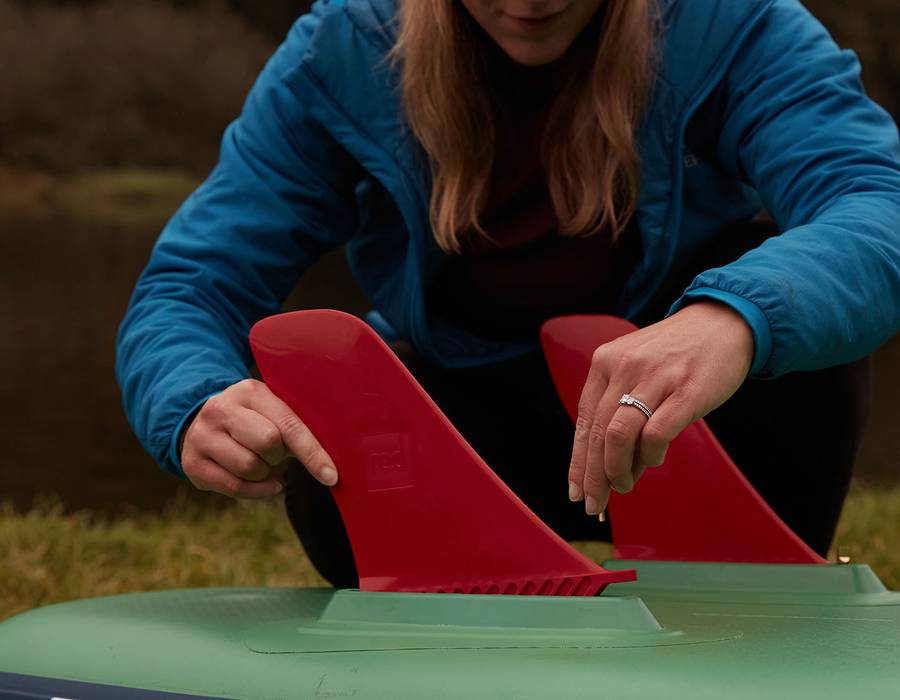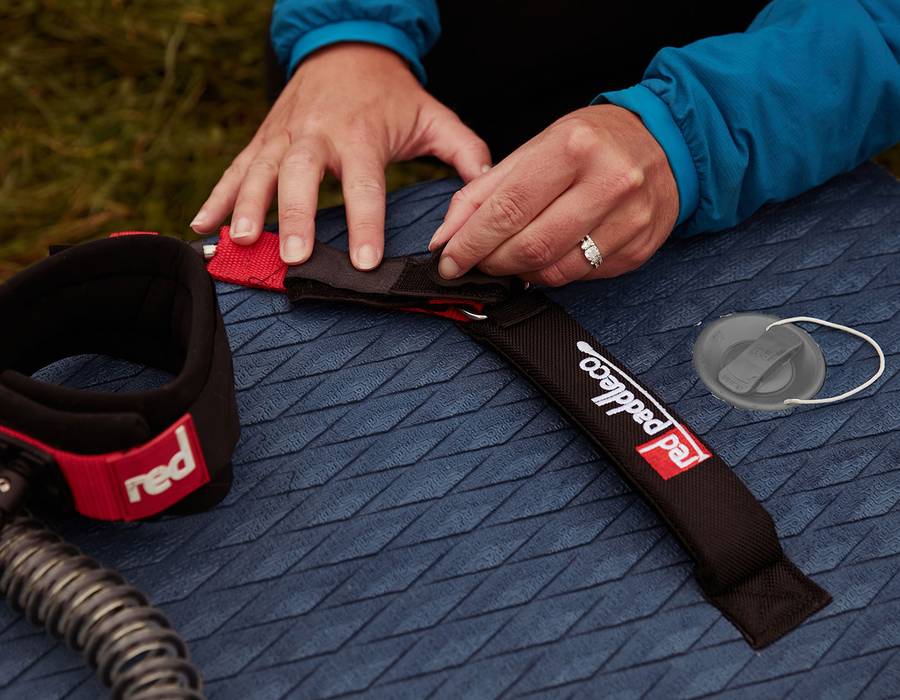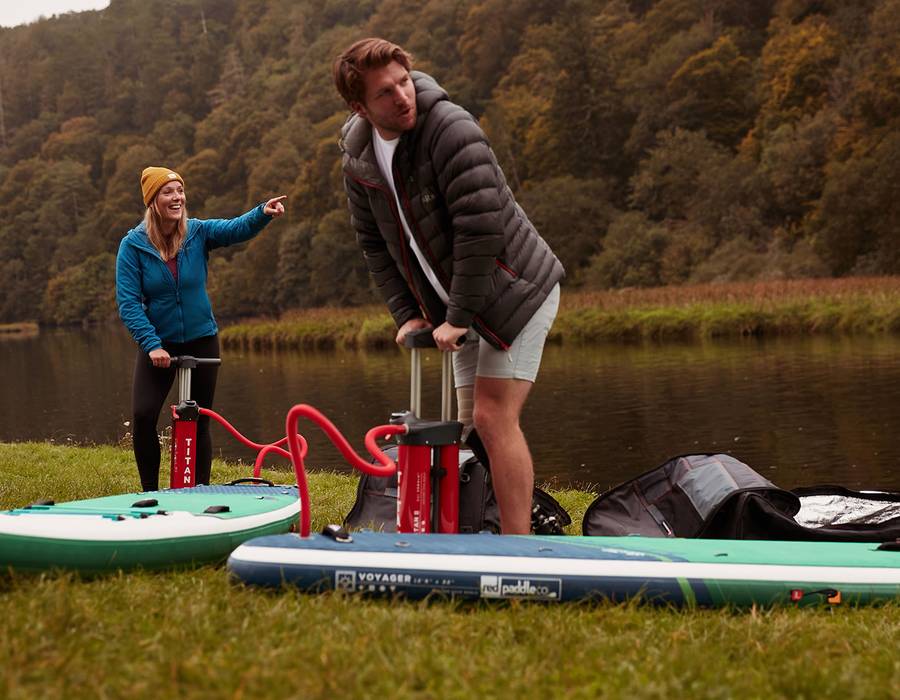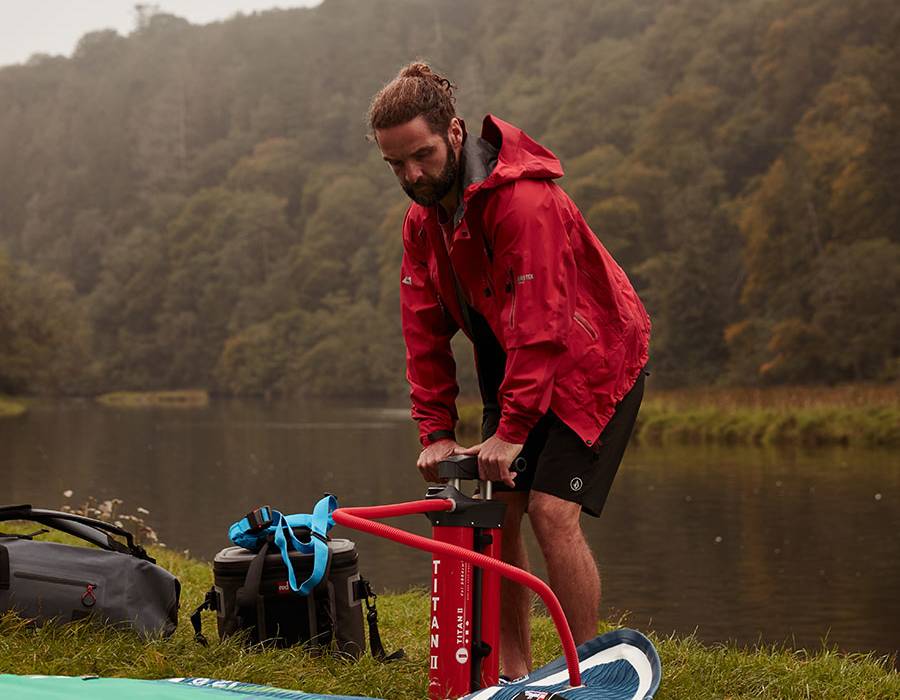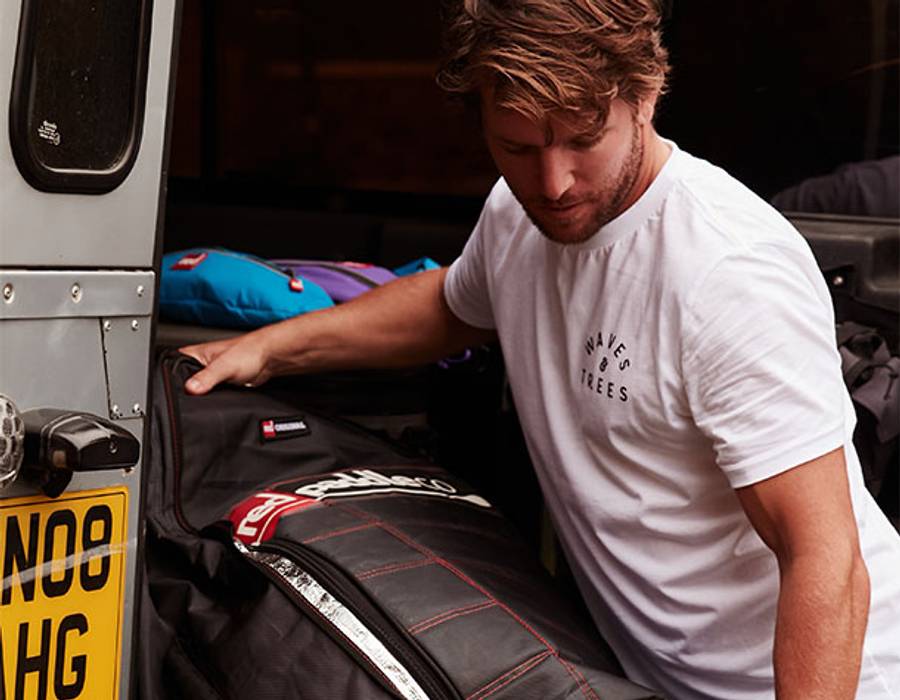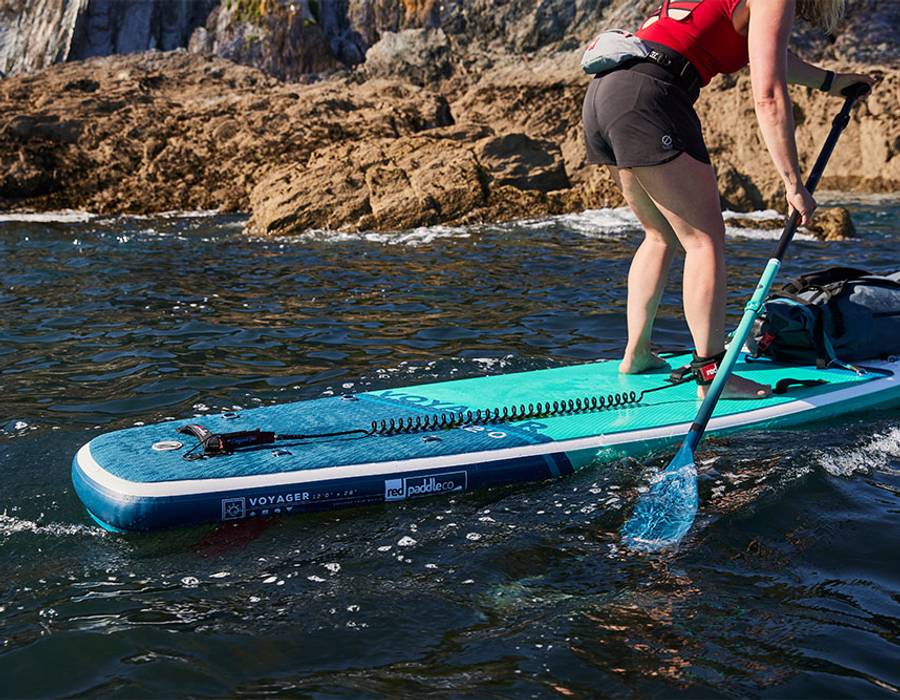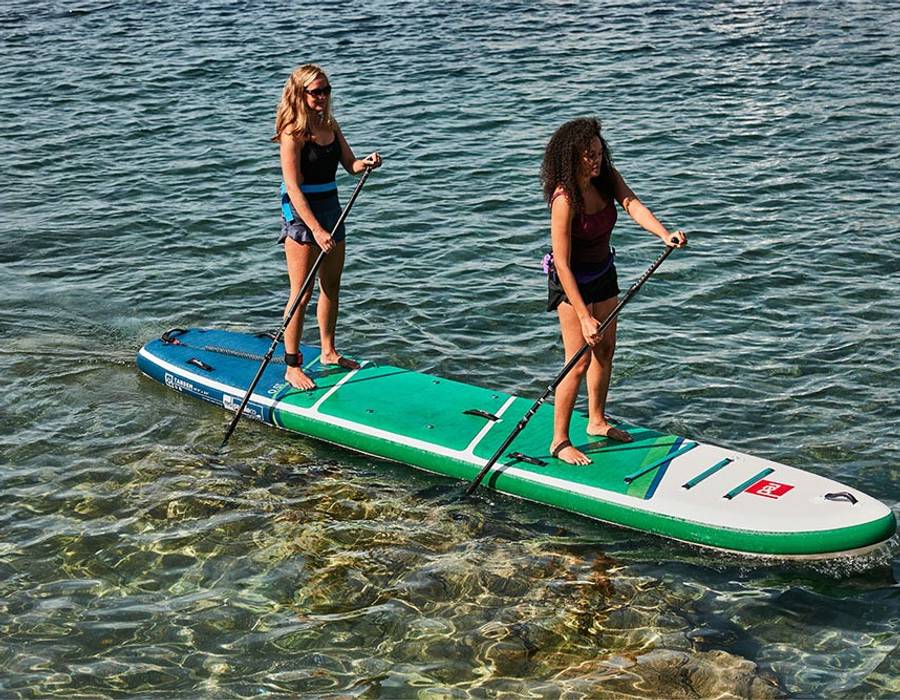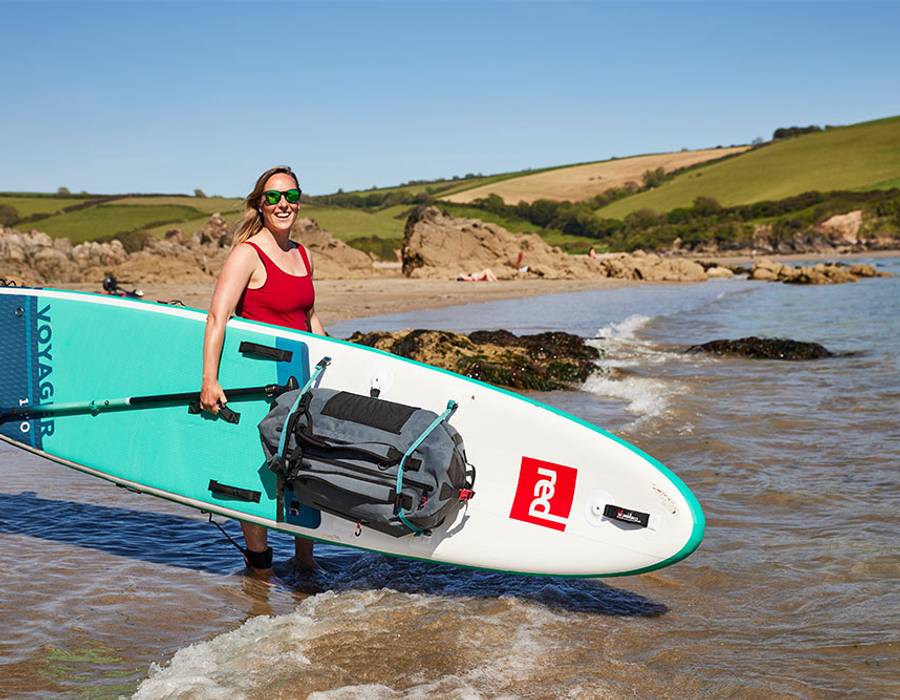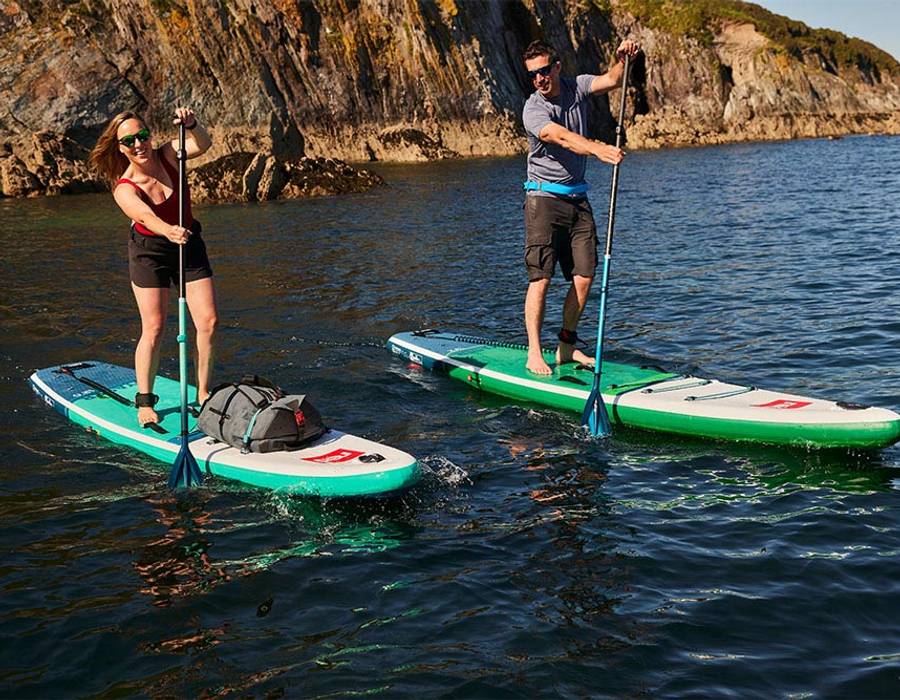 So, what do you get?All of of our Voyager packages arrive with everything you need to get out there and start having the adventure of your life!

Every Voyager board package comes with an 8ft Coiled Leash and TWIN 7" RED plastic touring fins..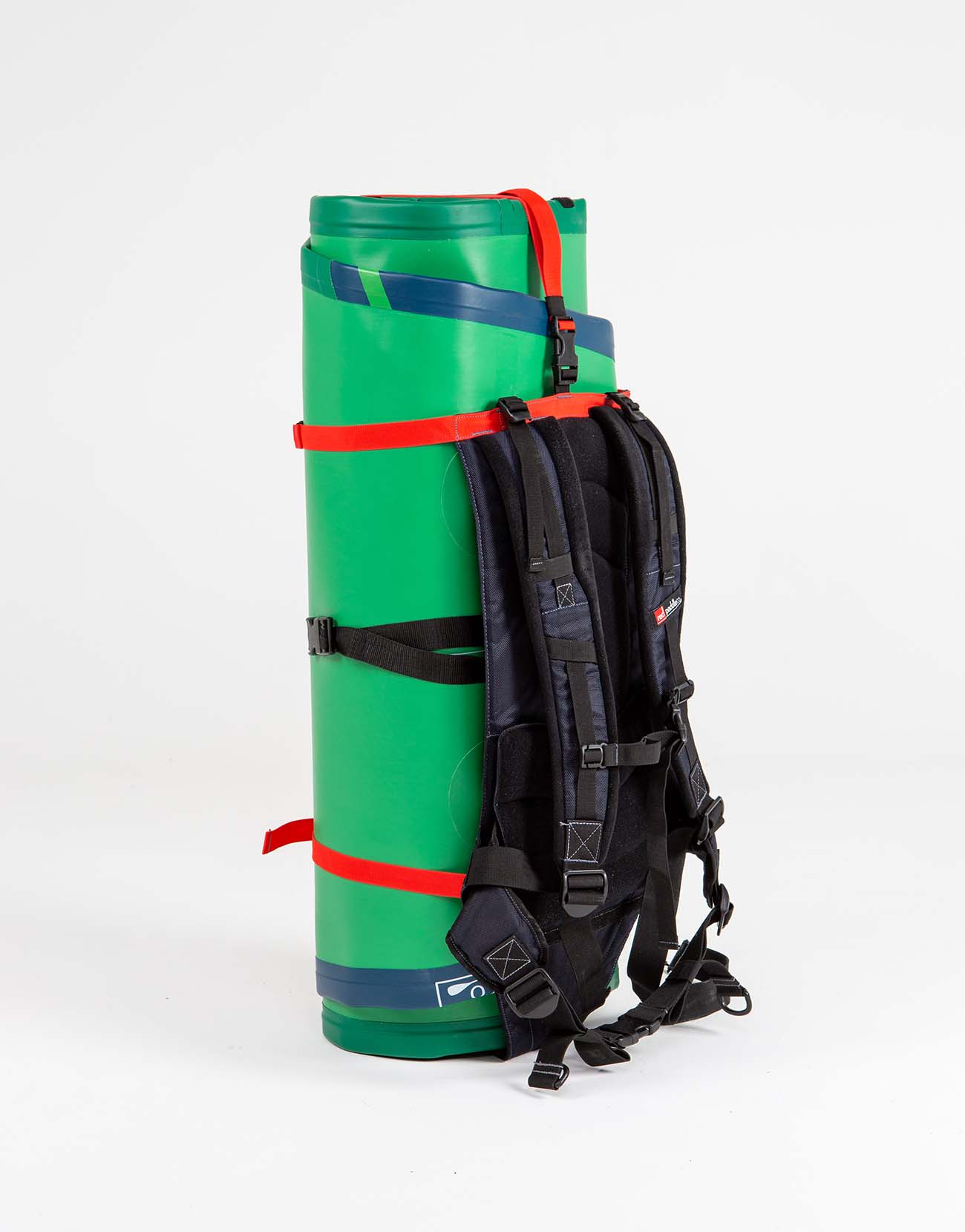 ATB
Take your SUP with you wherever you go because when the water calls, what can you do but answer? The new ATB backpack means you don't have to carry the fully bag, instead take your paddle, pump and board using our bagless carry system and go further than ever before. *only available with board packages.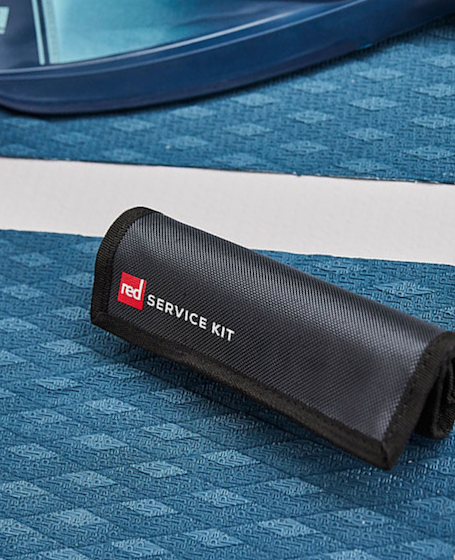 Service Kits
All 2022 boards come with a Red Paddle Co Service Kit, it contains a valve tool, a small pocket to keep extras such as spare fin bolts and a deeper pocket for any other essentials.
5 Year Warranty
5 Year Warranty
Every board we produce is crafted in our own private facility and comes with a five-year warranty. We use a unique manufacturing process and it takes an average of 72 hours to create each paddle board - that's 10 times longer than the industry average! Watch how we make our boards: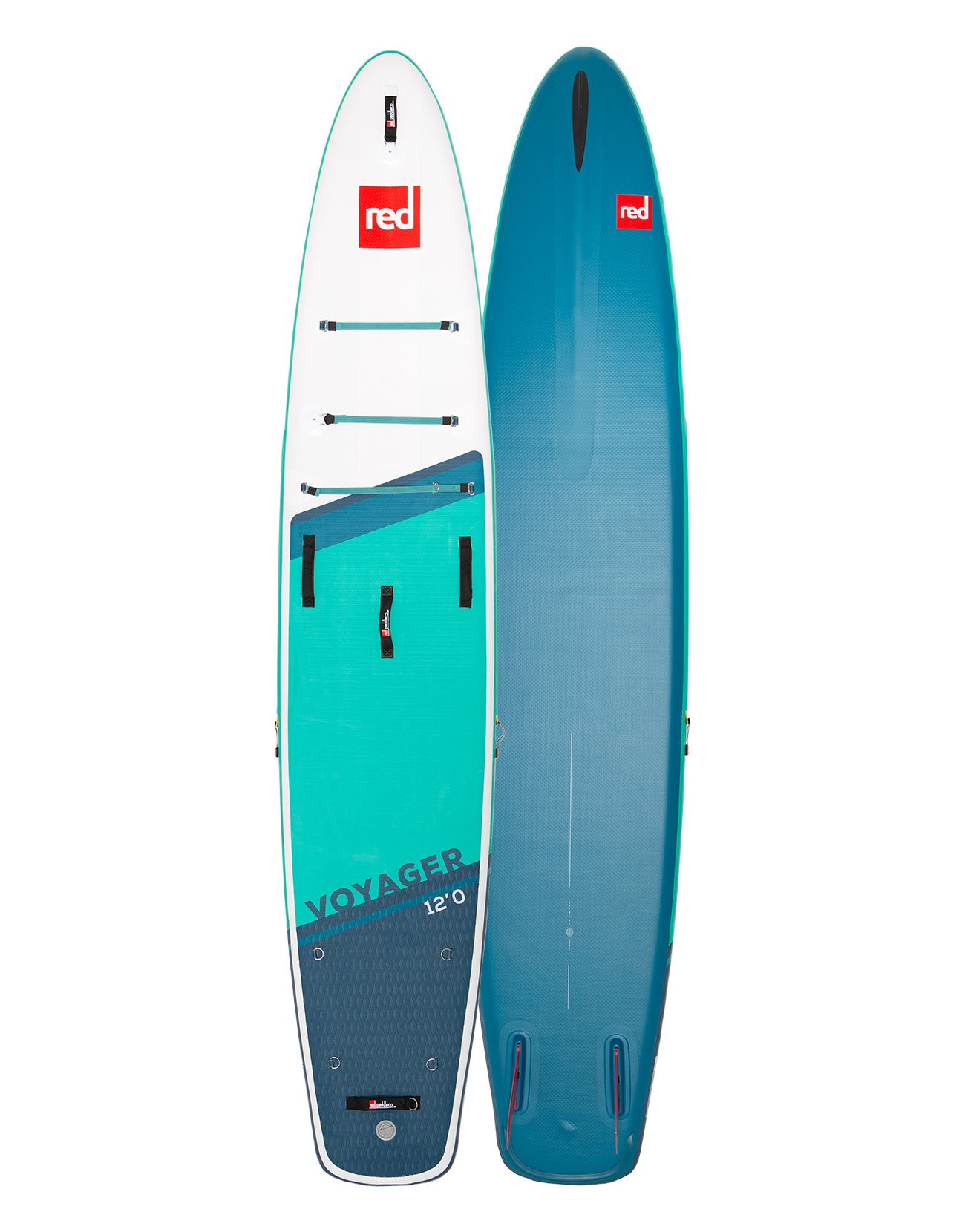 Built for touring, for smaller paddlers
12'0 x 28" x 4.7"
V Hull System
Twin Touring fin
Riders up to 110kg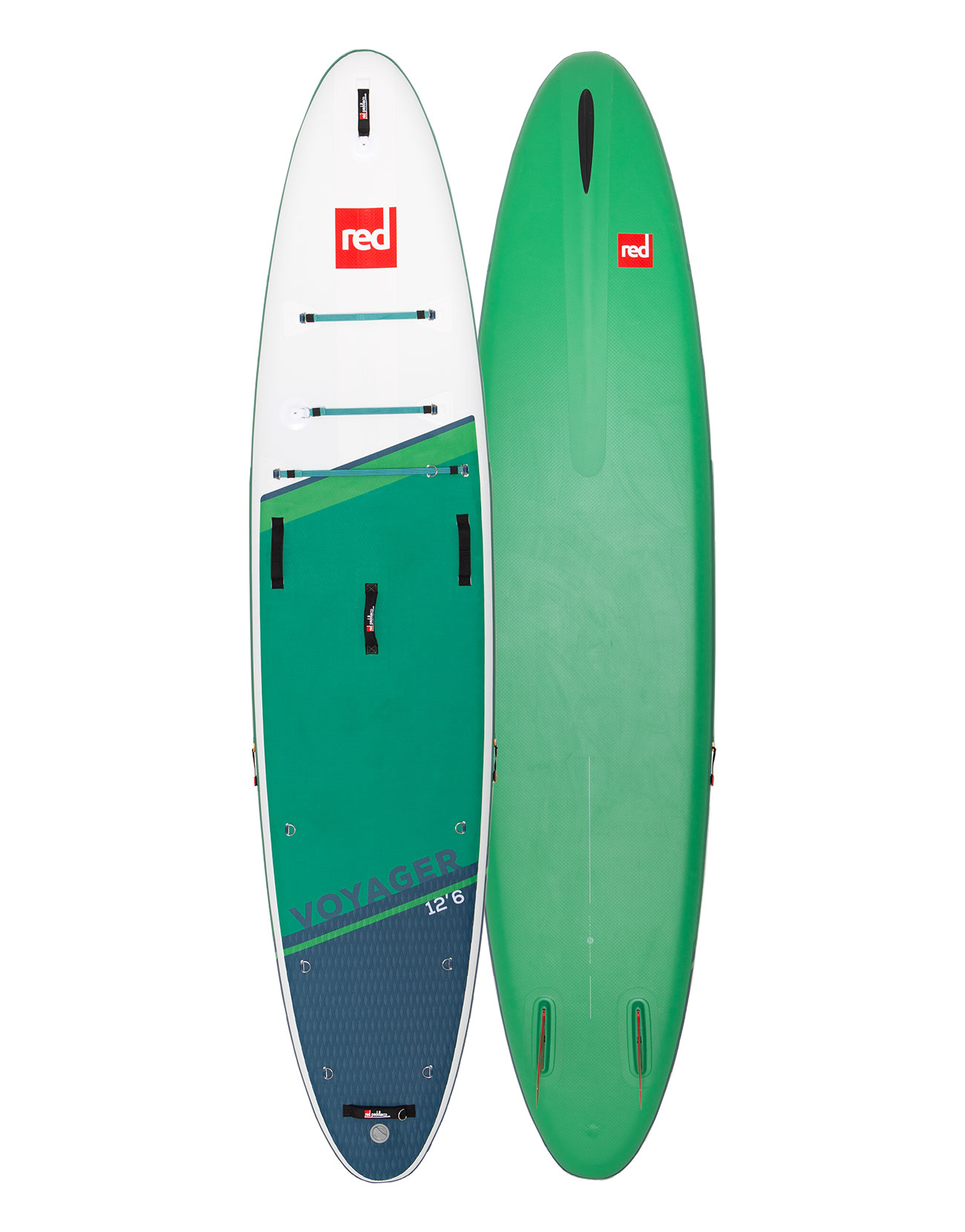 Stable long distance tourer
12'6 x 32" x 5.9"
V-Hull Technology
Twin Fin System
Riders up to 150kg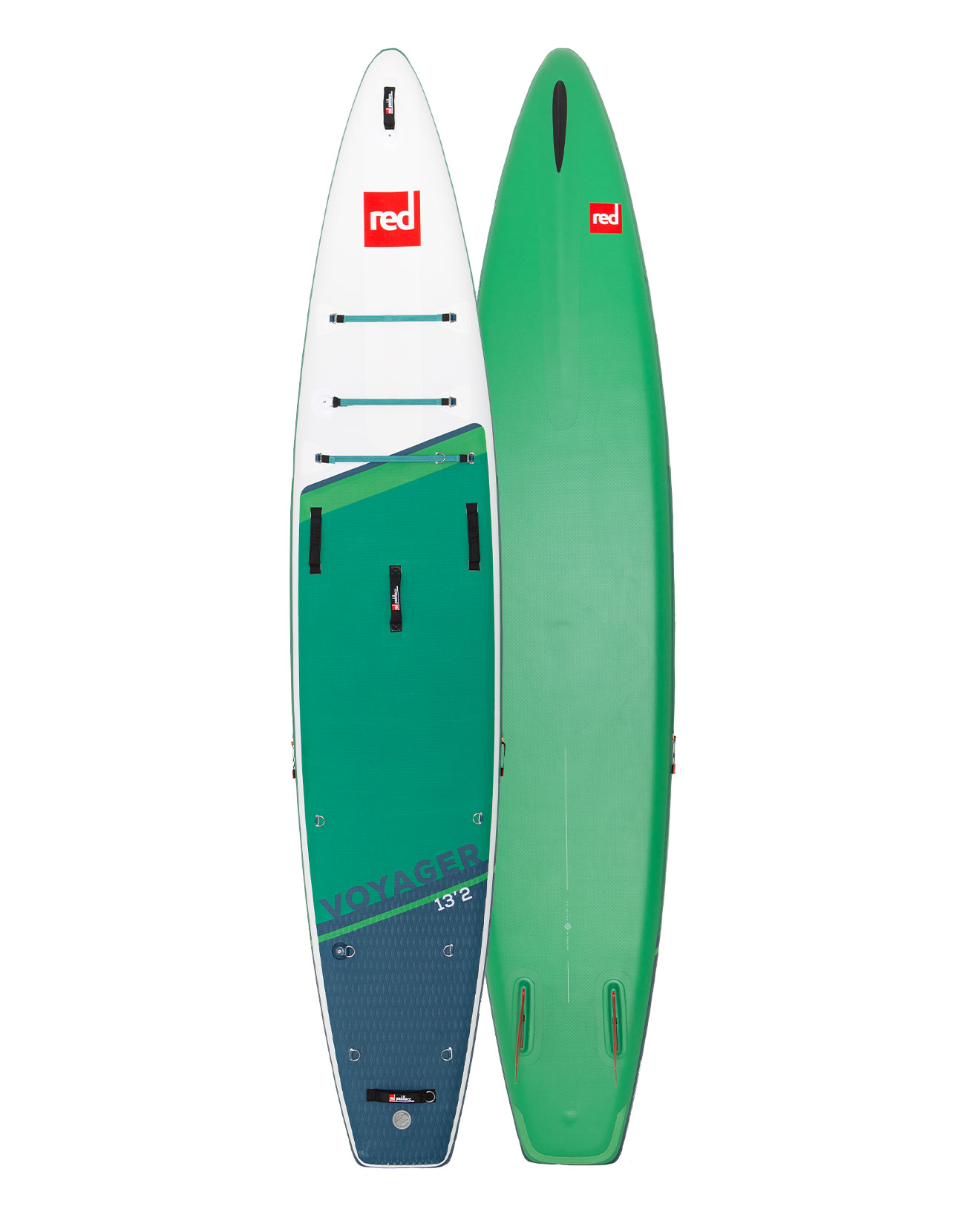 Streamline long distance tourer
13'2 x 30" x 5.9"
V-Hull Technology
Twin Fin System
Riders up to 120kg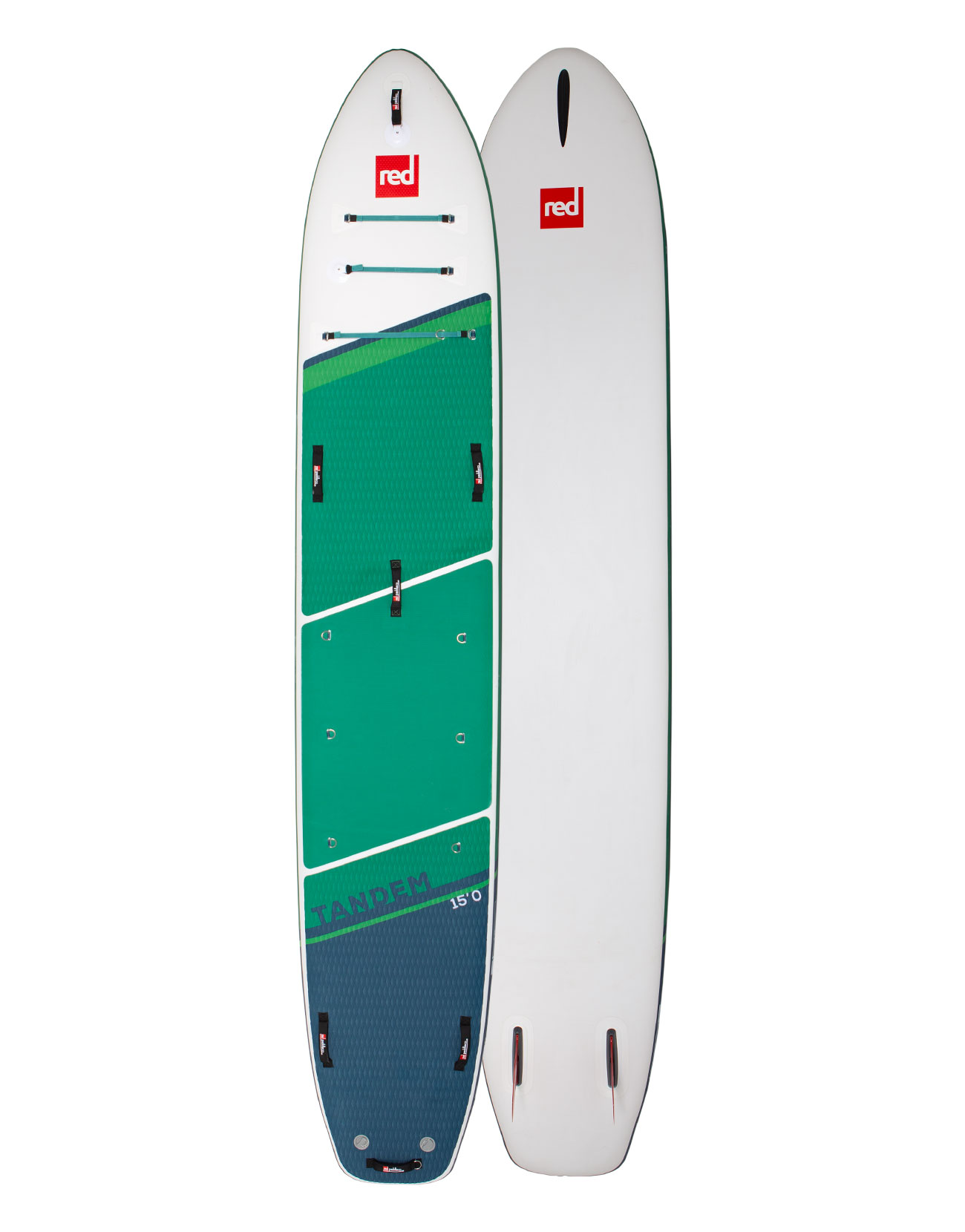 For paddlers who like to share their discoveries
15'0 x 34" x 8"
V-Hull Technology
Seven Grab Handles
Suitable for two riders up to 120kg