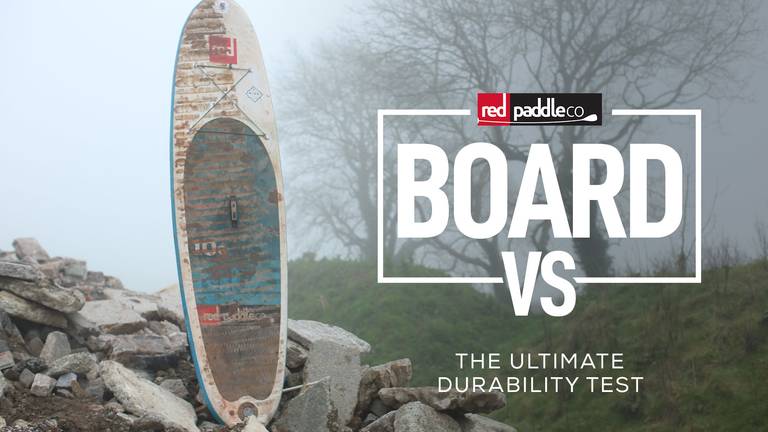 DURABILITY

MADE OF TOUGH STUFF
BUILT LIKE NOTHING ELSE
A Red Paddle Co board is a tough nut to crack. Substantially stronger than its hard board cousins and any other inflatable SUP's on the market. People often question the strength and durability of inflatable boards, but with many different inflatable SUP boards available, it is important to remember – not all boards are created equal.
A Red Paddle Co board has a much more robust construction and design. The unique technologies and techniques we have created and use when building a board are patent protected and a closely guarded secret – so you won't find this strength and resilience in any other boards.
To demonstrate just how durable a Red Paddle Co board is, we took one 10'6 Ride and put it under the ultimate test. 10 challenging experiments, including extreme height, weight and pressure, that tested and certainly proved, the strength and durability of our MSL inflatable paddle boards.
Before watching, you should know the same board was used for each individual challenge. If you thought Top Gear had some epic challenges, think again!