We have tested every fin system out there and chosen only the best for our Red Paddle Co boards. From the indestructible iFin to the completely customisable US fin box, each board has a fin that will perfectly compliment the purpose and design of each board.
As a result, we use three different systems depending on the use of the board so that you get an authentic paddle boarding experience every time but with the ultimate convenience.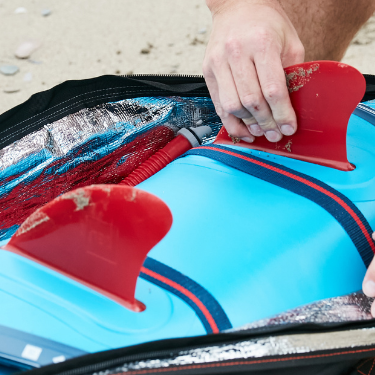 MEET THE
TWIN MOULDED IFINS
Most boards in the Red Paddle Co range come with built-in fins – the high-performance iFin system.
With moulded fins you don't need any tools or replacements.
The iFins also provide increased agility and performance in the surf and make the board easier to pack down into its bag.
They are specially designed to be ultra-durable and easy to pack away for transport.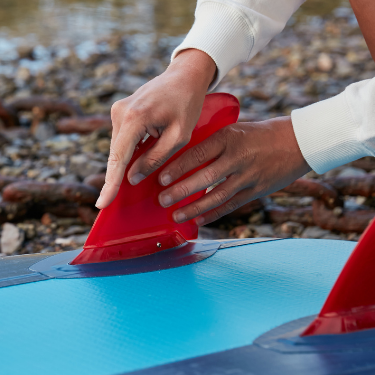 MEET THE
Click Fins
The Click Fins are available with the Compact range.
They use a simple click fin system making it easy to connect in place and include secondary screw for added security.
The two off set fin boxes themselves are also compatible with standard FCS fins, so you can further customise the feel of your board on the water.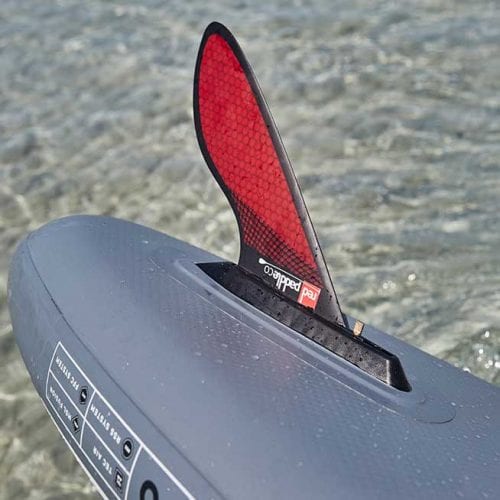 MEET THE
US FIN BOX FINS
US Box Fins originated in the surfing world where they are widely trusted to do a great job. All of our Touring and Race boards have these fin boxes as well as some of the Speciality boards.
These fins are inserted after inflation and simply attached using a simple nut and bolt system.
Several different types of fins are available They are specially engineered to slice through the water and the Race fins have a 45% rake on them to ensure no weeds get caught which could slow you down.
HOW TO FIT YOUR REMOVABLE FIN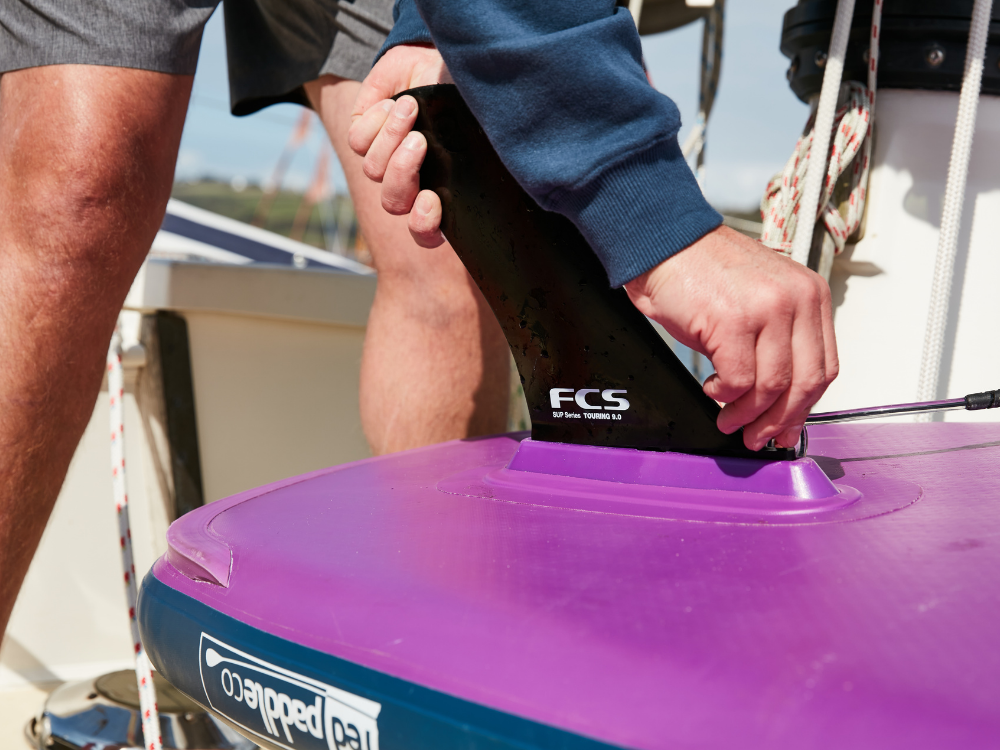 HOW TO FIT YOUR REMOVABLE FIN
The US fin box system is fitted to the 8'10 Whip, 9'6 Flow 10'6 Max Race, WindSUP, Sport, Race and Explorer ranges. All other boards like our super popular Ride models come with the iFin system.
HOW TO STRAIGHTEN THE IFIN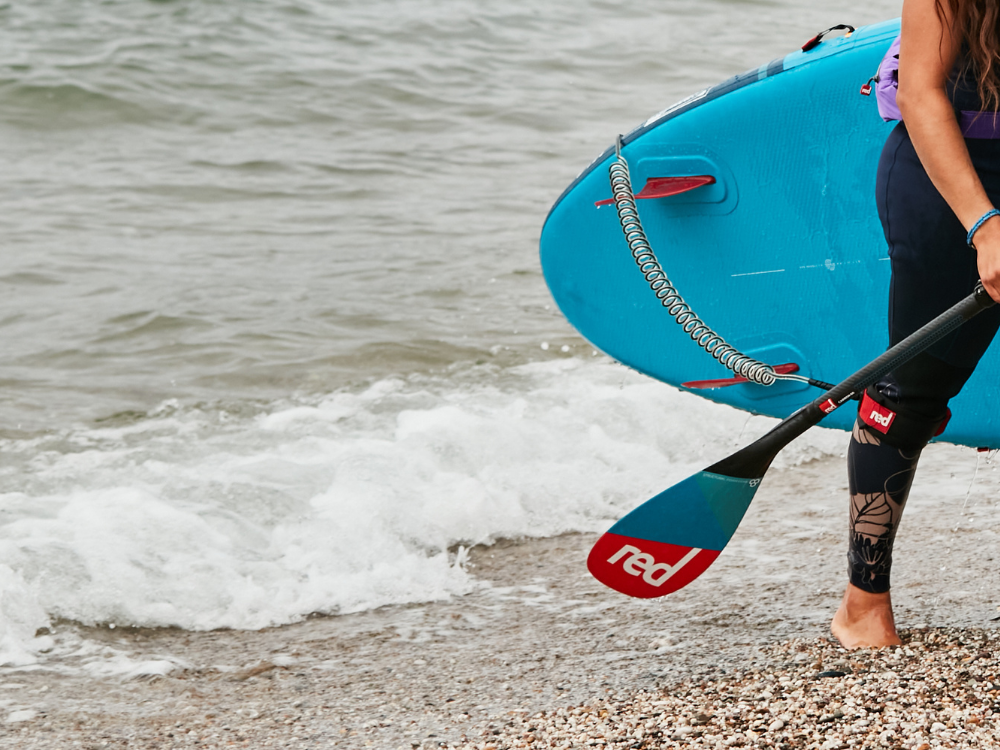 HOW TO STRAIGHTEN THE IFIN
Sometimes during transportation, iFins can get bent. It's nothing to worry about but if you would like to straighten your fins then you can do this using some simple household items.