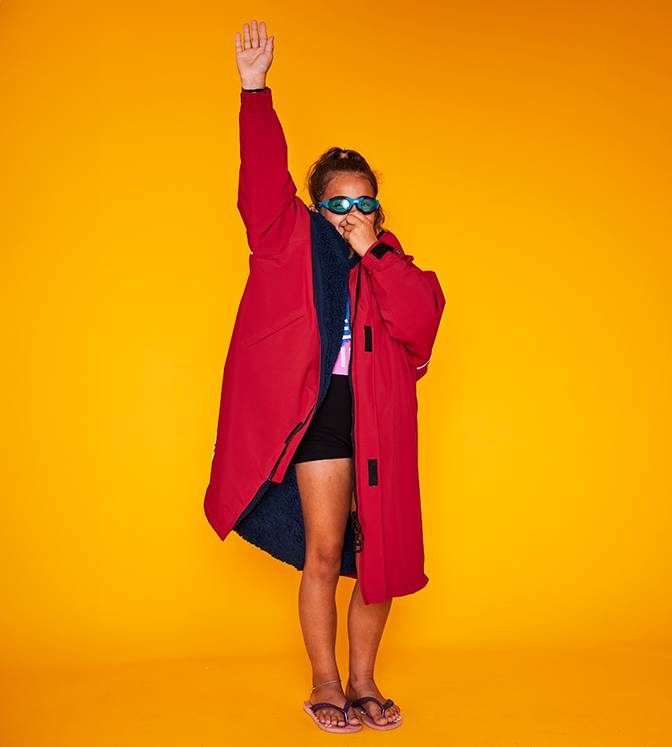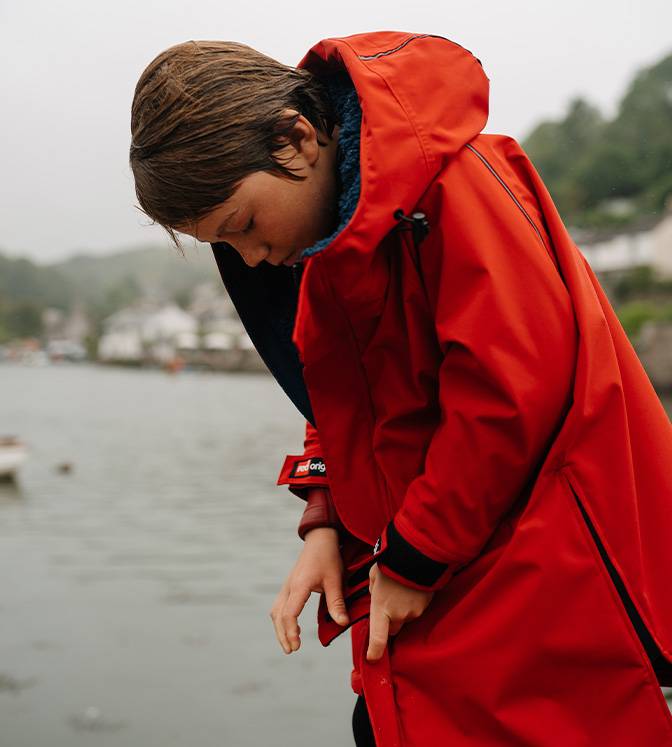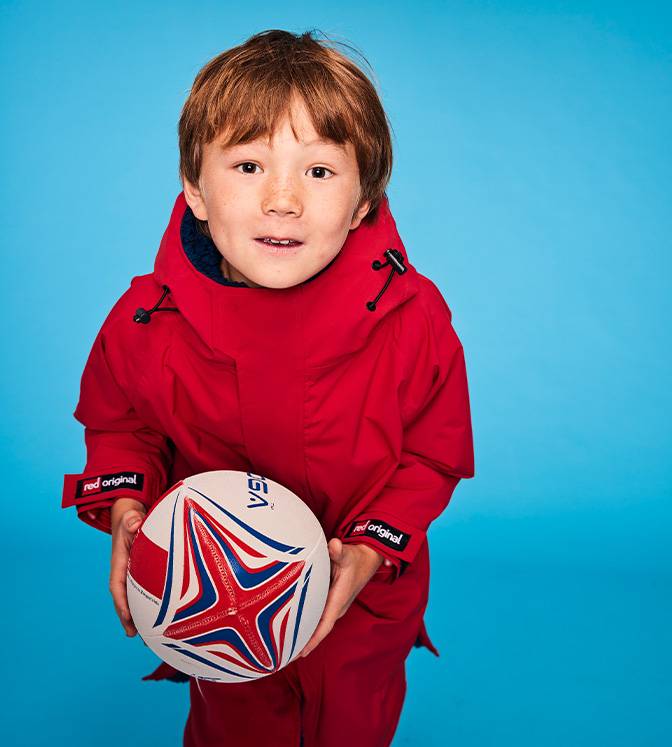 Kids Dry Pro Robe - Red
Our warm, waterproof and wind-shielding Kids Pro Robe is the ultimate outdoor companion.
For kids with an adventurous streak, our Kids Pro Robe in Red is this season's must-have piece of outdoors apparel pairing style with all-weather protection.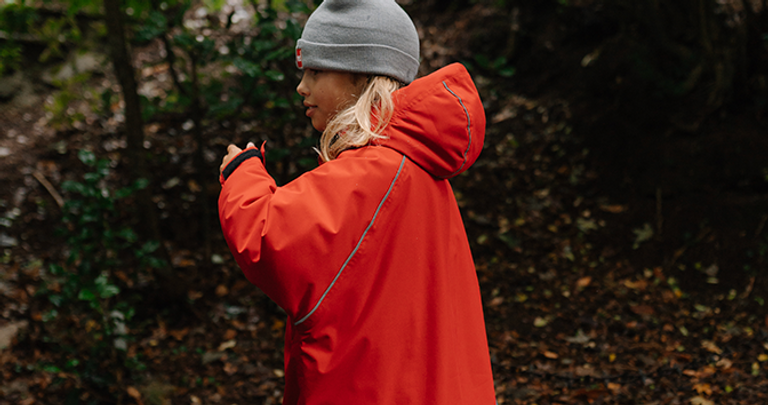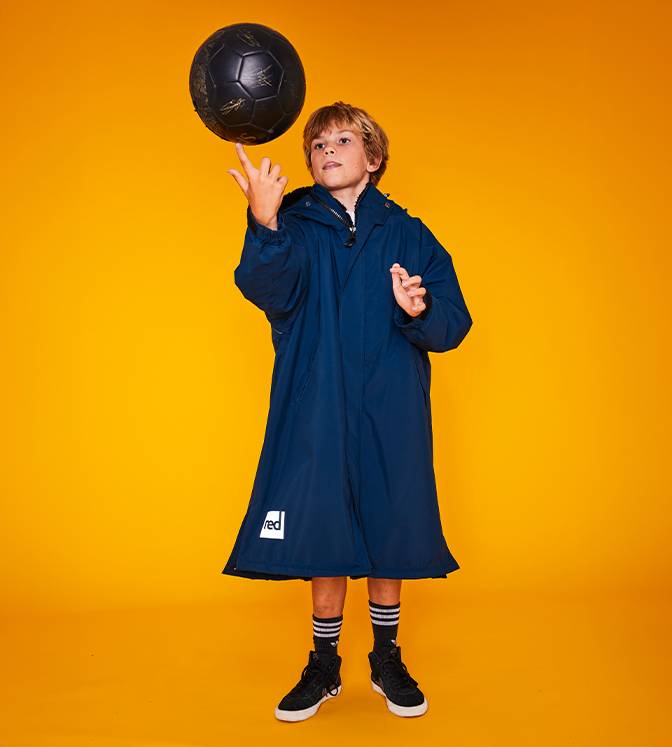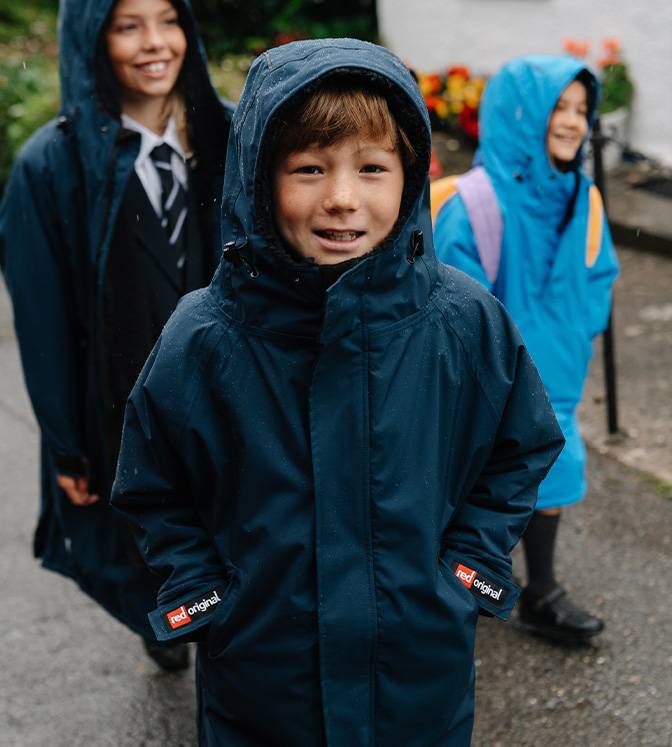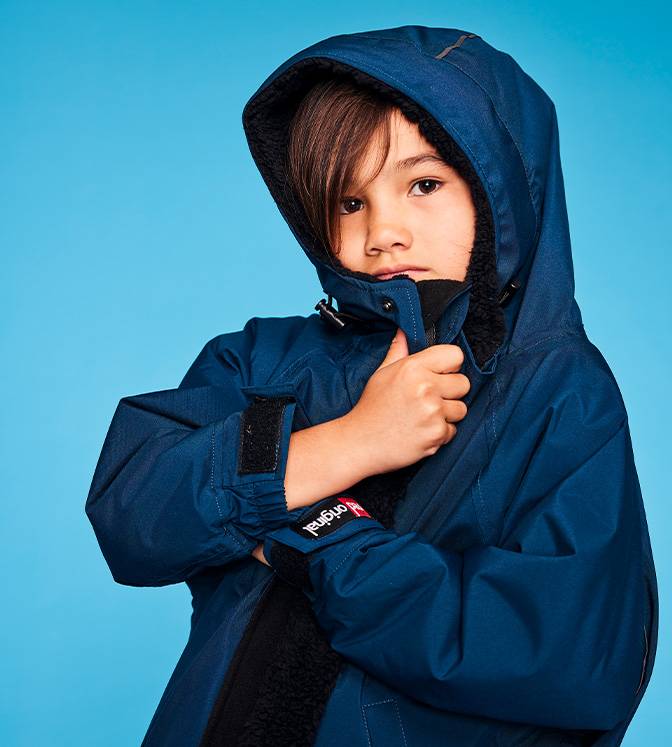 Kids Dry Pro Robe - Navy
The go-to garment for youngsters who love life outdoors.
Our multi-use Kids Pro Robe in Navy has been expertly engineered to take on whatever weather and adventure you throw at it.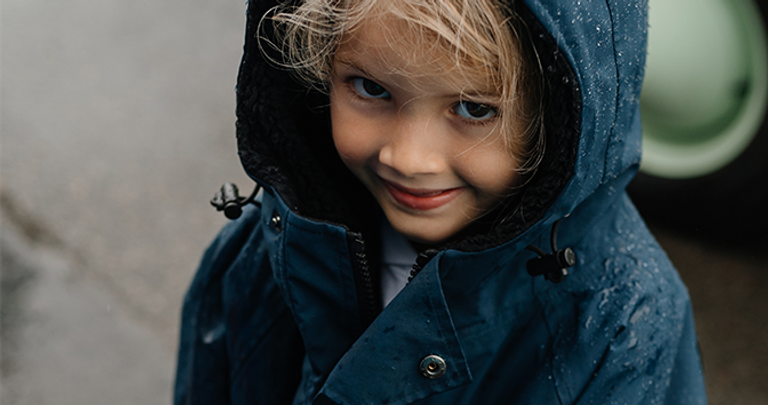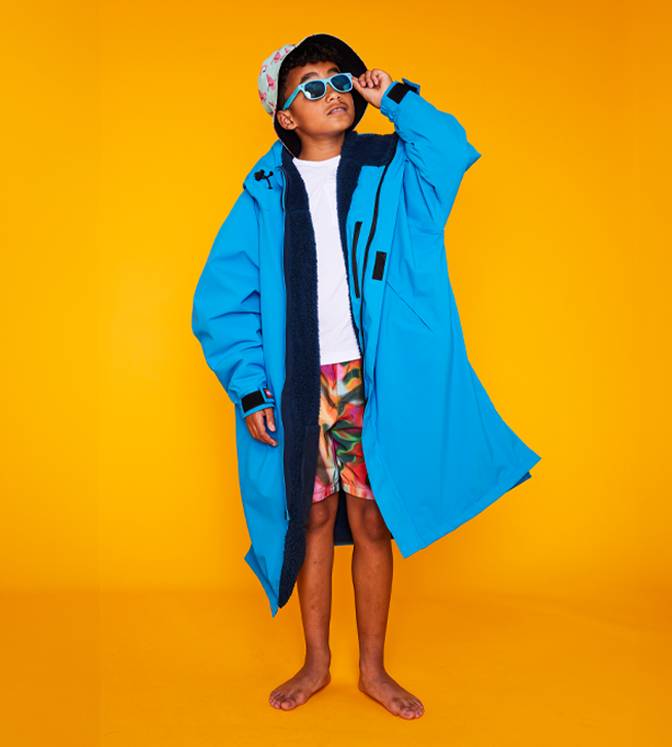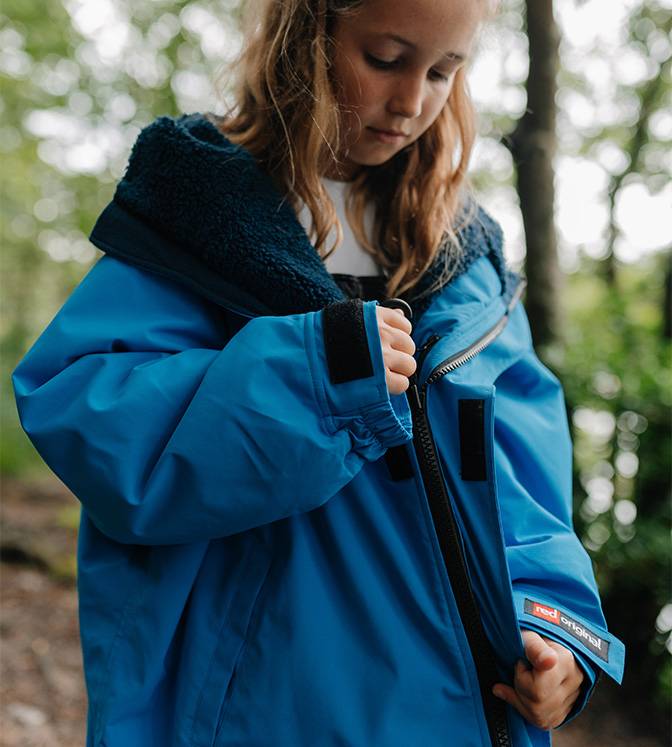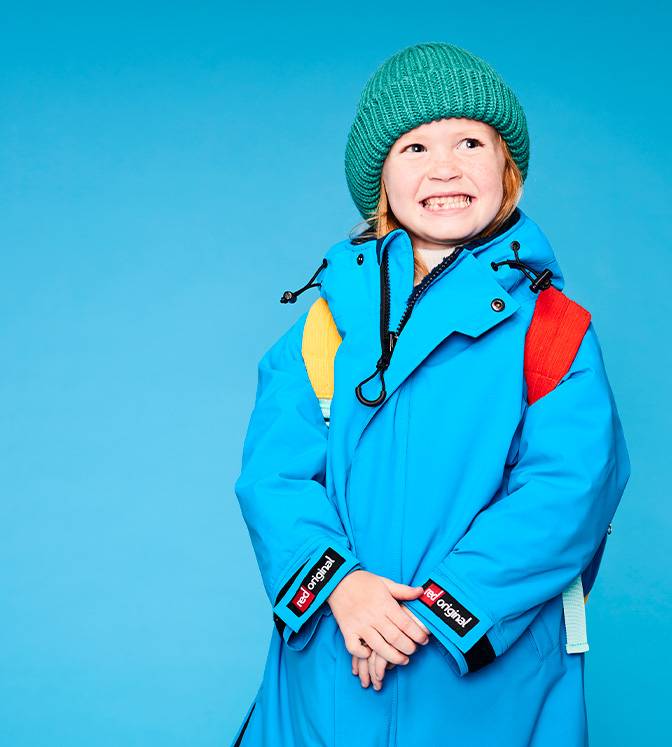 Kids Dry Pro Robe - Marine
Gentle on the skin but tough on tackling the outdoor elements.
Our Kids Pro Robe in Marine provides unbeatable protection and warmth, perfect for stopping them from getting soaked to the bone on the school run or keeping those post-sport chills at bay.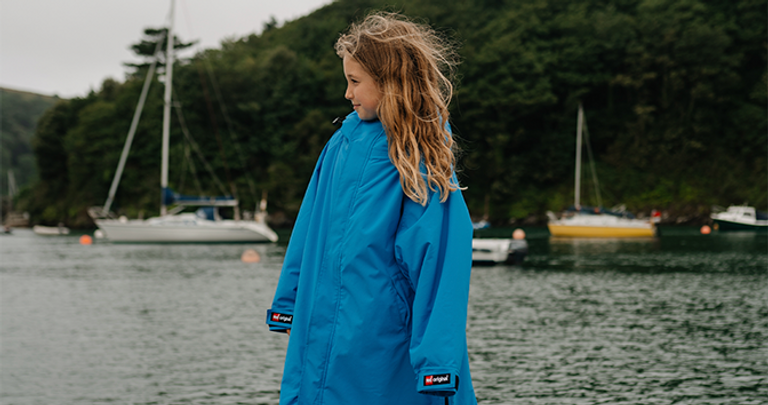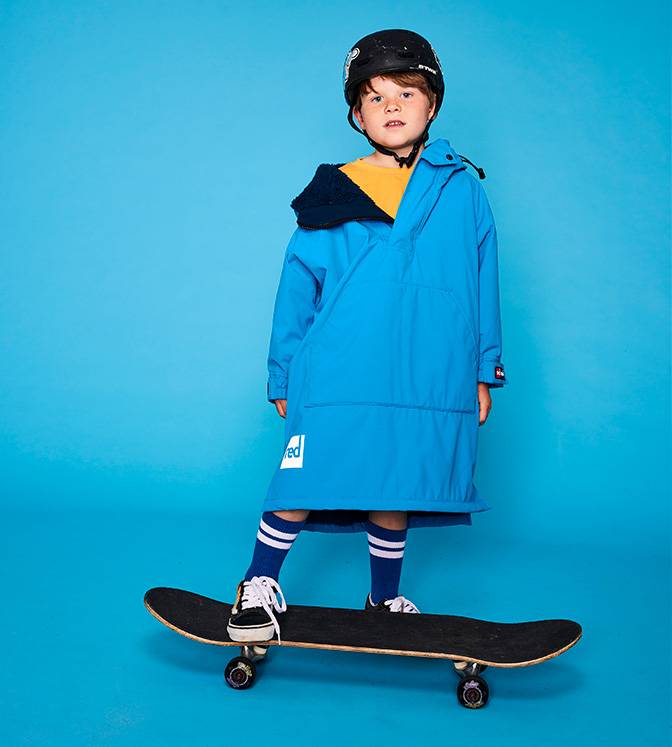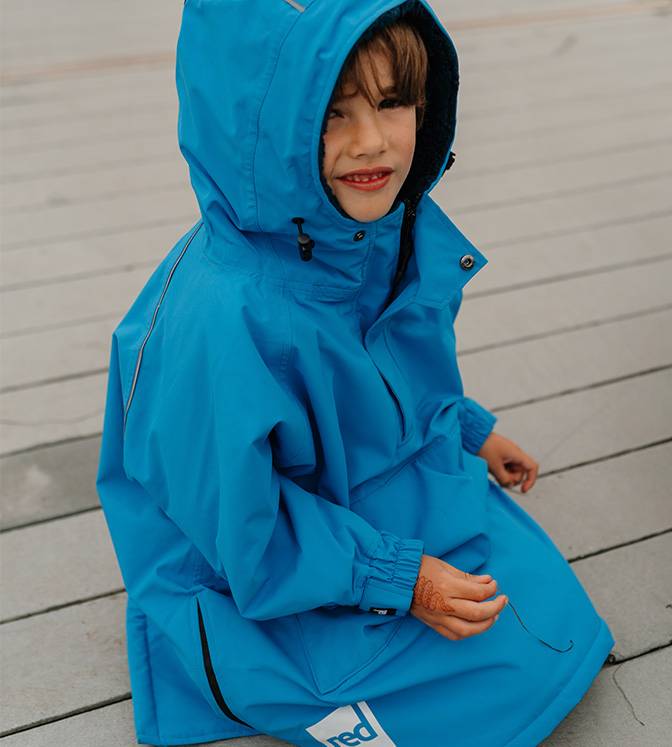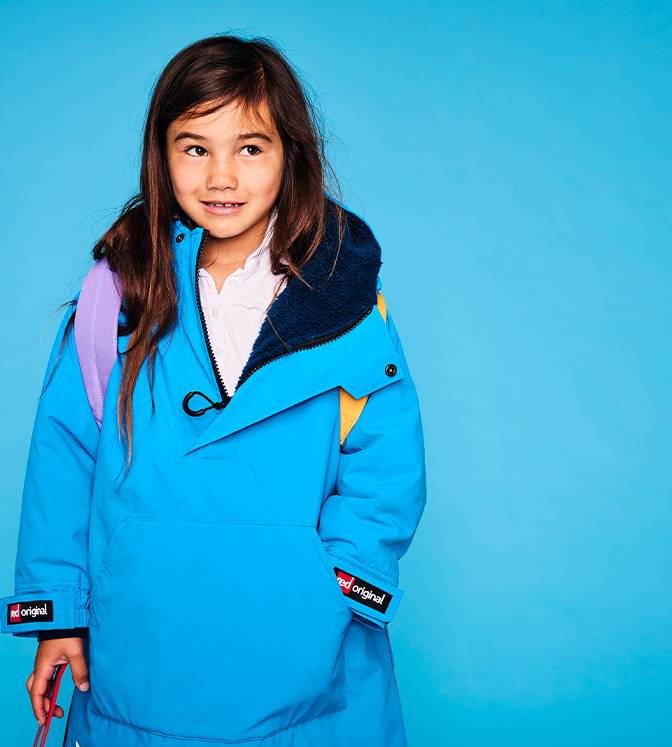 Kids Dry Poncho - Marine
The ultimate Dry Poncho for protecting little explorers against the elements.
Our Kids Dry Poncho in Marine pairs fuss-free changing with all the protection you need to withstand any weather front.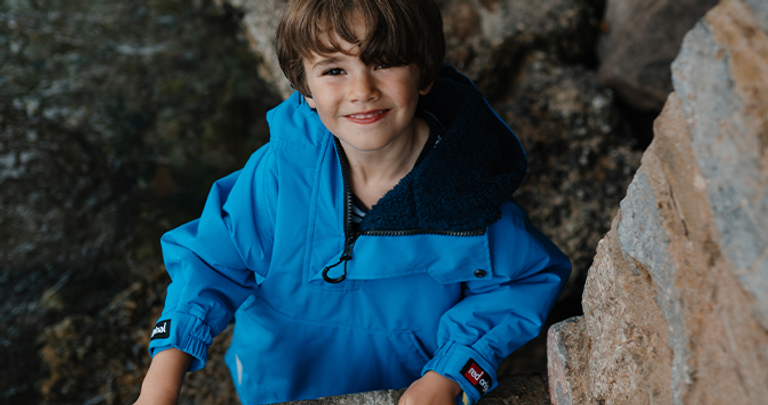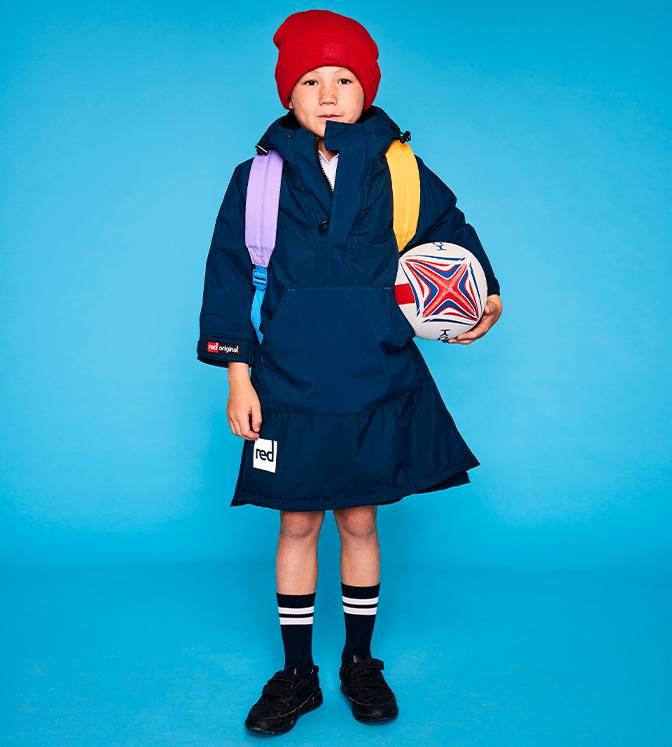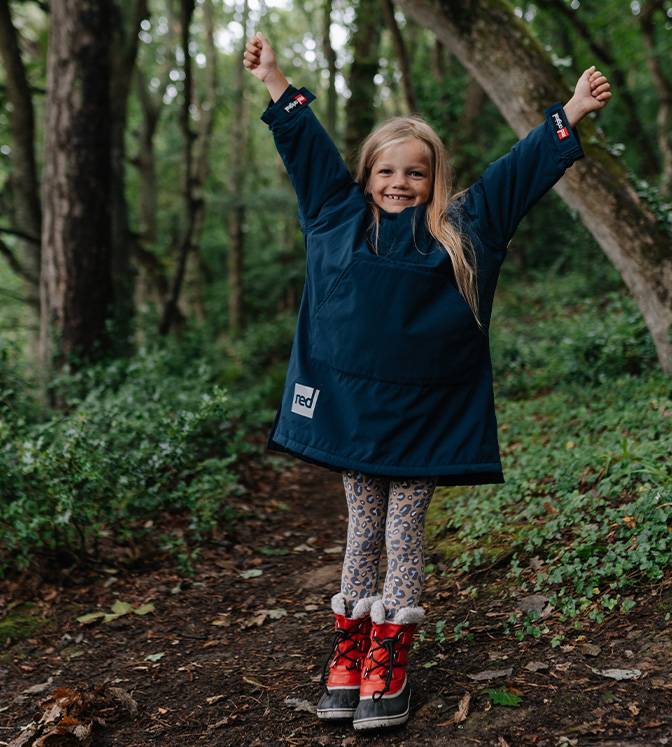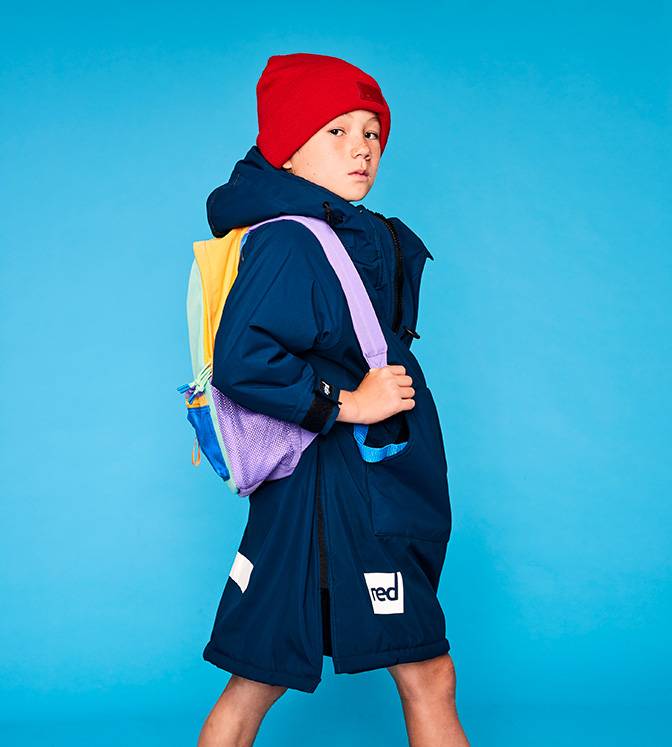 Kids Dry Poncho - Navy
Wrap your little adventurer in the ultimate waterproof, warm and windproof poncho.
Our Kids Dry Poncho in nautical Navy is the ultimate piece of outdoor apparel, shielding children from the elements so they can explore the big wide world without limits.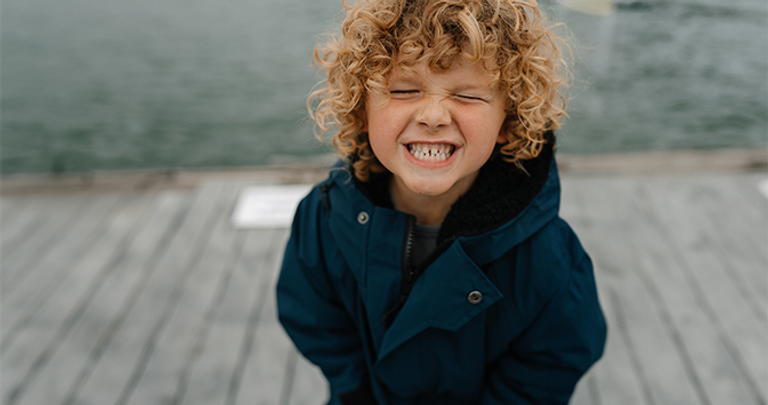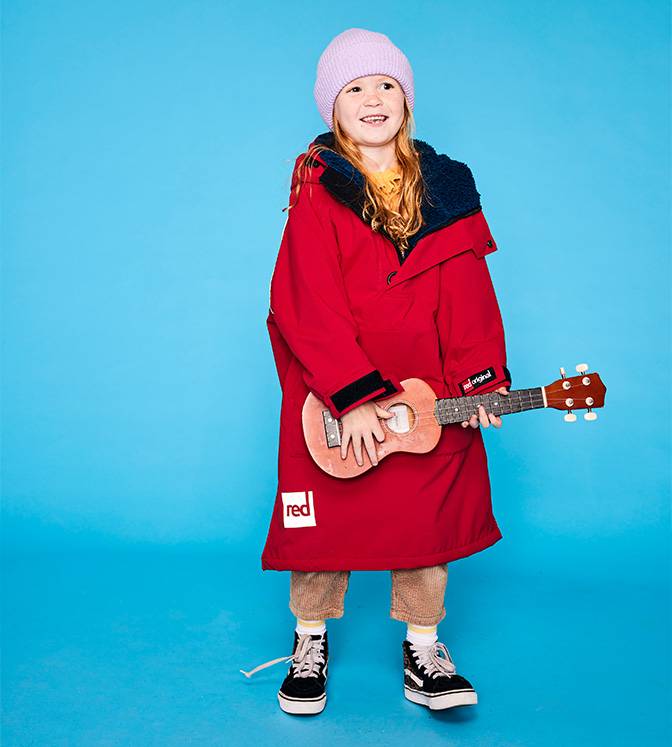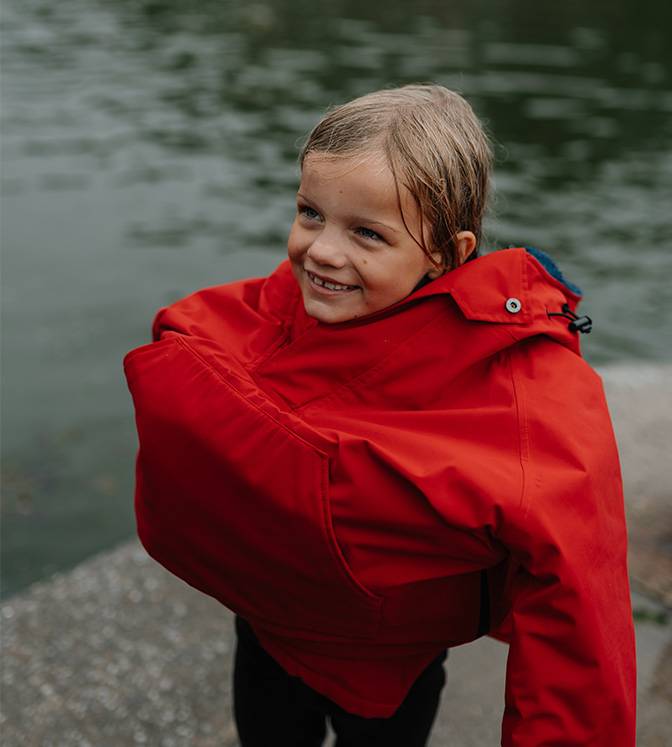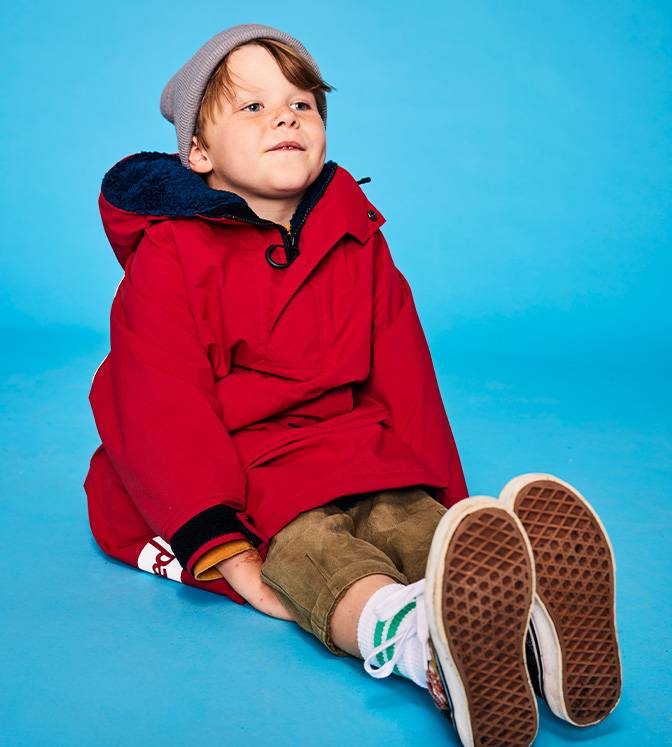 Kids Dry Poncho - Red
Shielding your little one against the elements, whatever adventures they get up to.
Our Kids Dry Poncho in attention-grabbing Red allows your little explorer to stay outside longer doing what they love.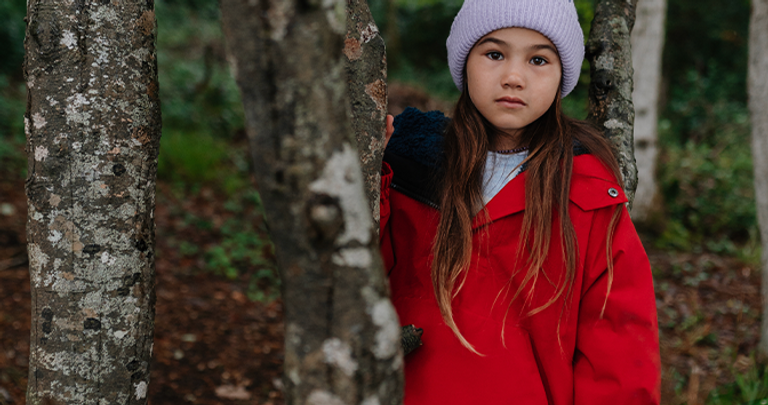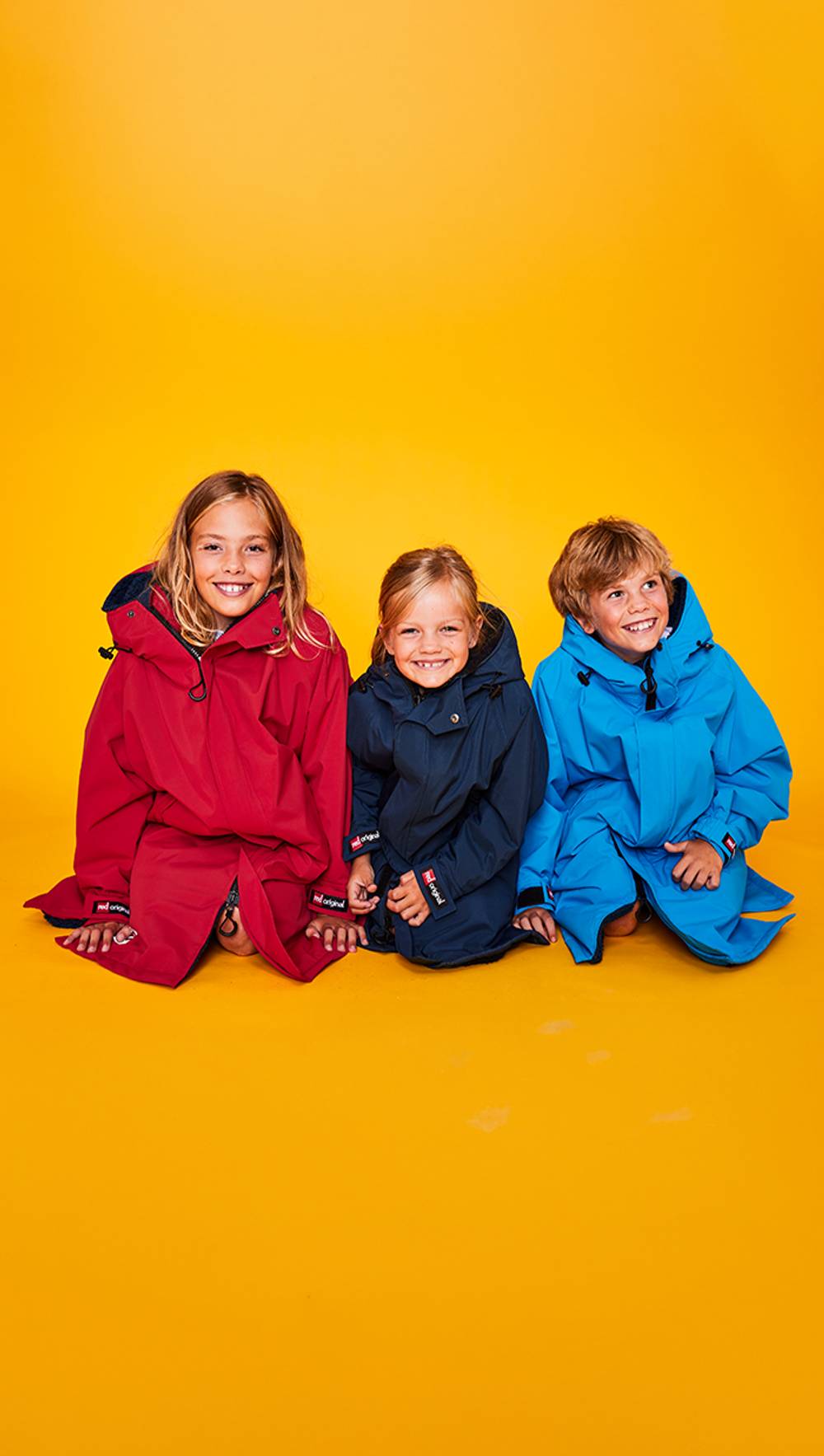 Kids Dry Pro Robe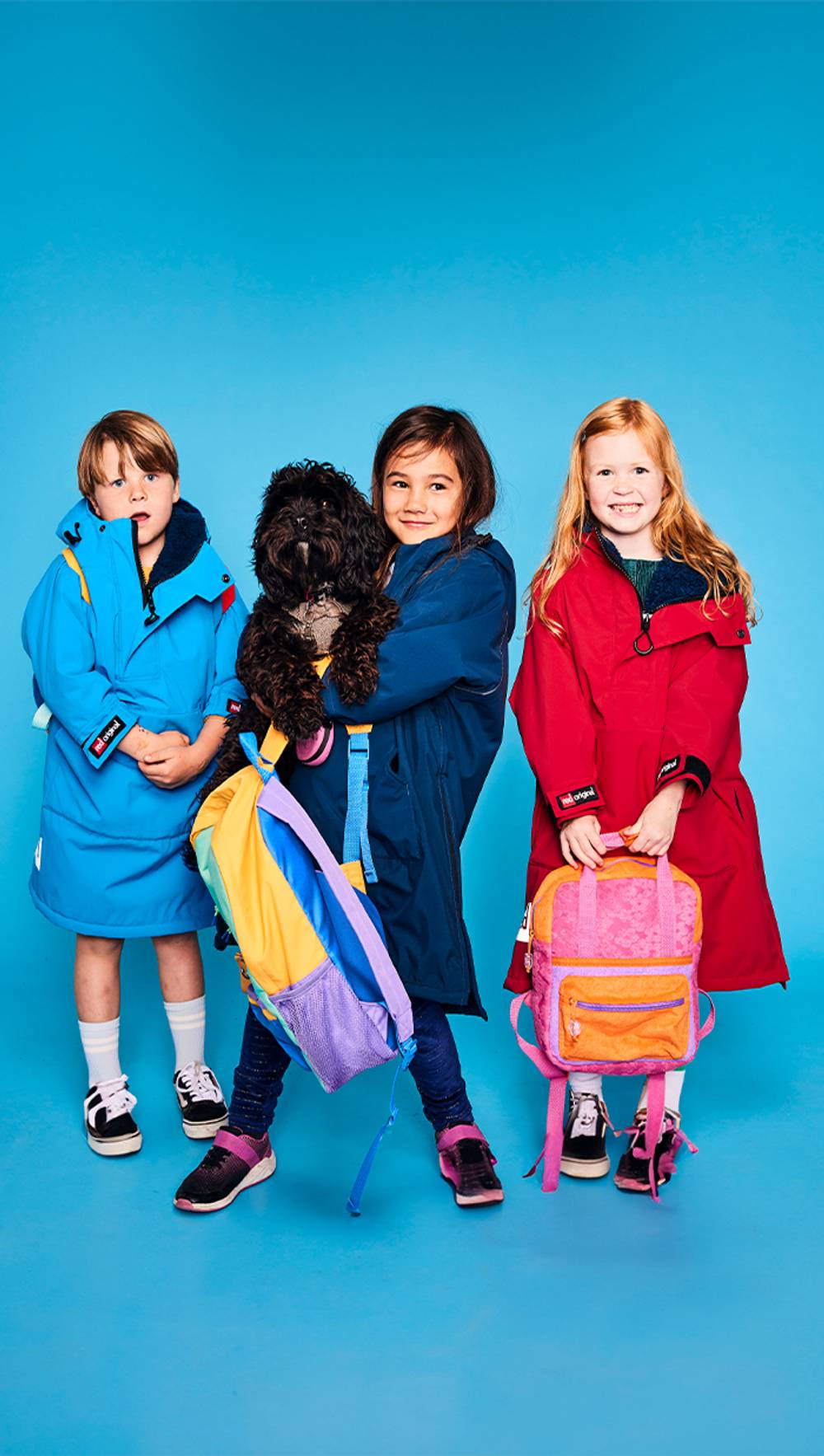 Kids Dry Poncho