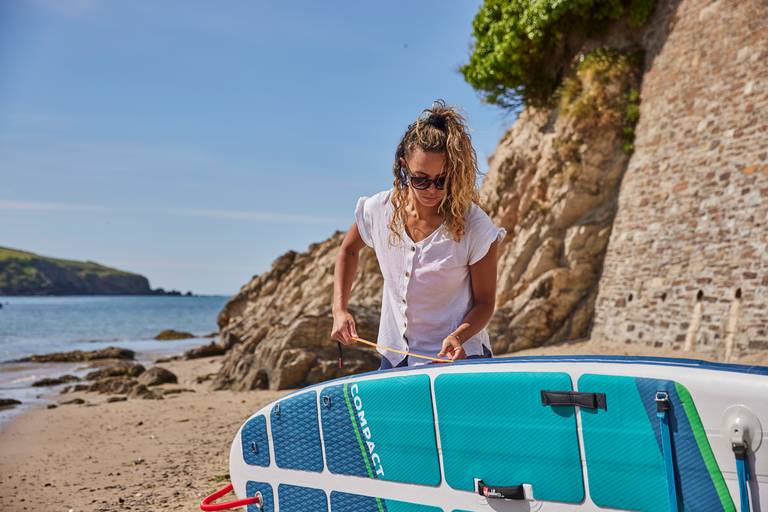 STIFFENING UP
WITH RED PADDLE CO'S ROCKER STIFFENING SYSTEM
Here at Red Paddle Co, we pride ourselves on having innovative and revolutionary board technology that means you never have to compromise on performance, quality, or convenience.
So, what is the secret to the stiffness in our boards? And why is stiffness so important? Our patented Rocker Stiffening System, or RSS is one of the pieces of innovation that helps contribute to a stiff and study board. Completely unique to Red Paddle Co, it is designed and patented by us, you won't find this anywhere else. RSS ensure that some of our specialist boards are even stiffer to deliver even greater performance you will only find in a Red.
WHY DOES STIFFNESS MATTER?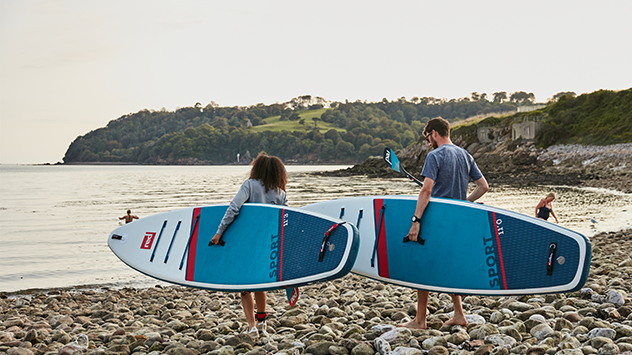 WHY DOES STIFFNESS MATTER?
Simply put, the more weight on the board, the more the stiffness comes into play. Having a stiff board means that the paddleboard is easier to paddle and performs better.
WHAT ARE RSS BATTENS?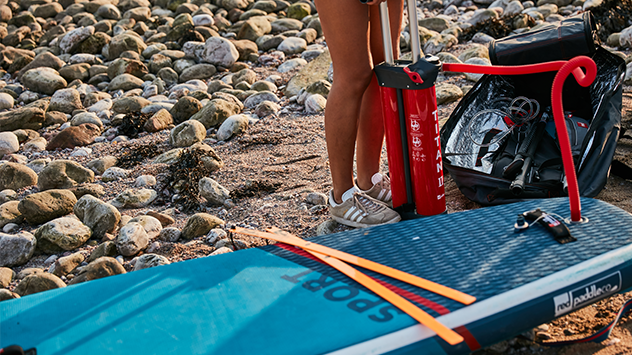 WHAT ARE RSS BATTENS?
RSS battens are indestructible polycarbonate battens that are inserted into the pockets in the rails of the board, designed to increase stiffness by up to 40%.
RSS also features on our 100mm/3.93" boards (excluding 9'4") to bring them up to the same stiffness as our 120mm/4.72" boards, while maintaining the same manoeuvrability.
While the RSS batten has been shaped to give the best stiffness, the pocket into which it fits is also built to the highest quality. We build the pocket separately before laminating it to the board to ensure the very best fit and performance. No detail is missed to ensure the RSS system works to its full potential.
HOW TO FIT YOUR RSS BATTENS
They are used by slotting the two stiffening battens into pockets that are individually laminated onto the side of the board.
Watch the quick tuition video above or look at the images below to enjoy up to 40% more stiffness when you paddle!
HOW DOES RSS IMPROVE BOARD PERFORMANCE?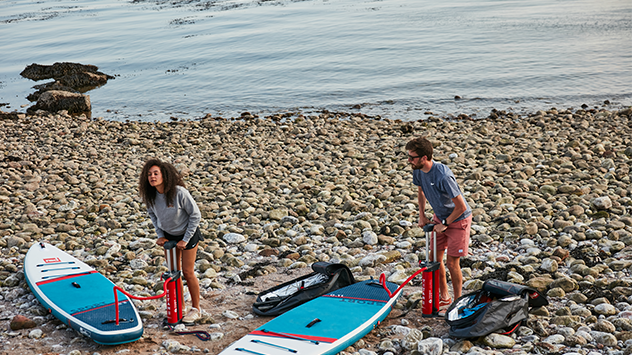 HOW DOES RSS IMPROVE BOARD PERFORMANCE?
Depending on rider weight and inflation pressures they are up to 40% stiffer than other inflatable boards of the same size and thickness. It is now possible for 100kg+ riders to ride the shorter boards and adding it to the Race family, combined with FFC means the board is faster than you thought possible. The heavier the rider, the more the RSS comes into play.
A revolution in inflatable board performance, our patented RSS System comes from our focus on only building inflatable boards and our belief that riding an inflatable board should not mean you have to compromise on performance, looks or quality.
You won't believe how much stiffer the boards are!