Return to blog
15 Years of Red | Building The Paddler's Brand
Brand
Outdoor
Paddle Boarding
Posted by Lydia Burdett
Words by John Hibbard, Founder & CEO of Red Paddle Co
When we started Red there were maybe 1 or 2 other people trying to launch inflatable stand up paddle boards onto the market. They were focused on the concept of them being just for use on holiday. The performance was average at best, and it seemed to be more of a beach toy than a serious product. I was adamant that we should work towards making a board that delivered real performance.
Almost everyone told me it wasn't possible and that no one would want an inflatable board. I don't like being told no! I was sure through my findings during our early R&D that if we focused on the key details and developed tools and materials, we could absolutely build a board that delivered an authentic paddling experience, while still giving you all the transport and storage advantages of an inflatable.
After a lot of trial and error we were able to make a board that worked very well. At that point I stopped approaching people to try and sell it. That might seem counter intuitive, but I decided that the best use of my time would be in communicating to the world about what we had achieved using the "build it and they will come" philosophy, rather than go one by one to potential retailers. I just launched the brand online with as much noise as I could muster. Through PR efforts and early social media efforts my hope was that the information would connect with people who saw potential.
I didn't have to wait long. Within a few days we were getting contacted by entrepreneurial people from all over the world who immediately understood what we were trying to do. While interest was high, sales were a struggle as initially people just wanted to chat about the concept. For sure some wanted to suck us dry of info so they could copy what we had done but others set off working out how they could turn this opportunity into a business and be part of the Red family.
Part of the challenge was that we all had to introduce the sport first before the product. Very few people knew what SUP was. It was like having 2 jobs. We were all taking people paddling first to raise awareness of the sport before we let them in on the secret that the boards were inflatable. It was fun but it was a lot of work.
Fast forward 5 years and things were going nuts. Looking back now I am not sure how we did it. There certainly wasn't much sleep being had and I don't remember many days off. It wasn't until we started taking on more staff members that I felt like it was anything other than a bucking bronco ride every day.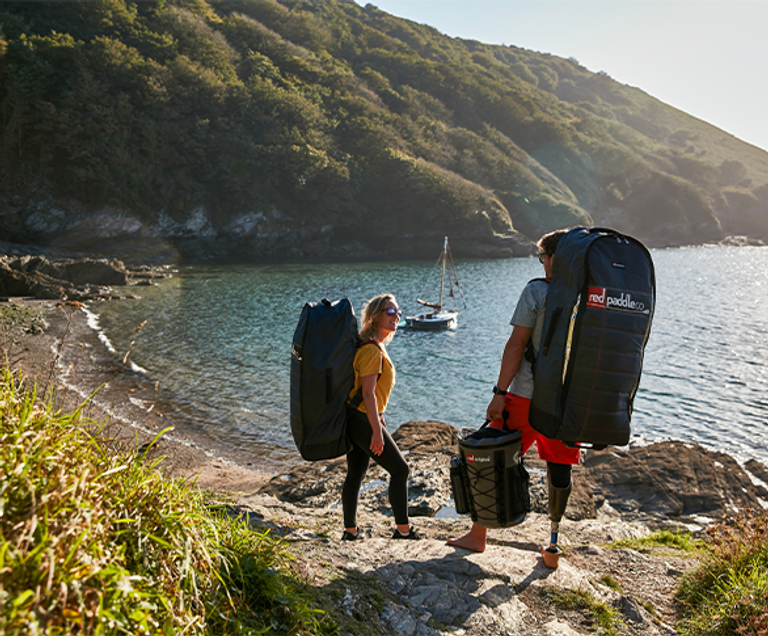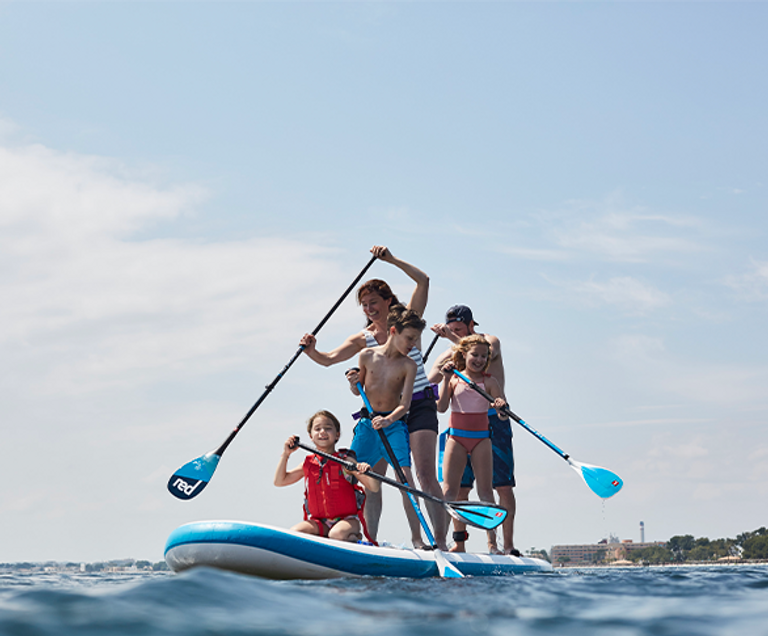 For me it is the people that work at Red and the retailers that sell it and the schools that give lessons on our boards that are so important. An idea is only as good as the people that support it, and we have some of the best people in the industry in our camp. These people understand the importance of high-quality products that can be trusted. We sweat the small stuff, spend hours refining processes so we can deliver a product that we are proud to put the Red logo on. You haven't been paddleboarding until you've paddled a Red.
Fast forward 15 years and we have developed hundreds of products. Many have unique properties that really make the experience of owning a Red special and different. We are all about inspiring people to get outside and experience the outdoors and especially the water. For me getting out on the water is like a tonic to life. It's my absolute passion and I love sharing it with others. SUP has given me a chance to spend more time out on the water with friends and family and knowing I'm doing it on a product that has been designed from the ground up to work well and stand the test of time is very important to me and this is what we hear back from our customers.