Return to blog
5 Date Ideas For Outdoorsy Couples To Celebrate Valentines 2023
Hiking
Outdoors
Paddle Boarding
Posted by Alex Clasper
Looking to avoid the busy restaurants this Valentine's Day? If you're a couple that likes to spend most of their time outdoors, there are plenty of fun ways to enjoy some quality time this Valentine's Day without spending a fortune. These are just a few of our top date ideas for outdoorsy couples:
Go Wild Swimming
If you're the type of couple that enjoys a challenge, why not try cold water swimming this Valentines? Whilst perhaps not the most conventional of Valentine's Day activities, cold water swimming is a great way to unwind, reset and have a laugh in the process. Remember to bring your favourite hot drink in an insulated bottle to enjoy after your swim, alongside some of your favourite snacks of course. You can read about how to stay safe and what to wear for cold water swimming in our guide.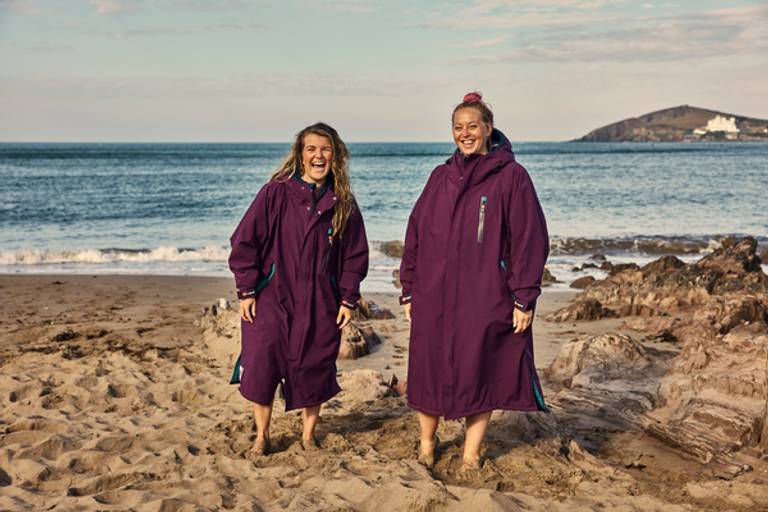 Enjoy A Picnic
While picnicking isn't always the first thing we'd associate with February, with the right prep and planning, it's one of our favourite date ideas for outdoorsy couples during Valentines. Choose one of your favourite outdoor spots, such as your local beach, woodland or park, fill an insulated cooler bag with your favourite drinks and snacks and head out to enjoy some lovely treats in a stunning spot. Remember to bring plenty of layers and a hot drink - a waterproof changing robe is the perfect choice for keeping you warm, dry and cosy while enjoying your picnic.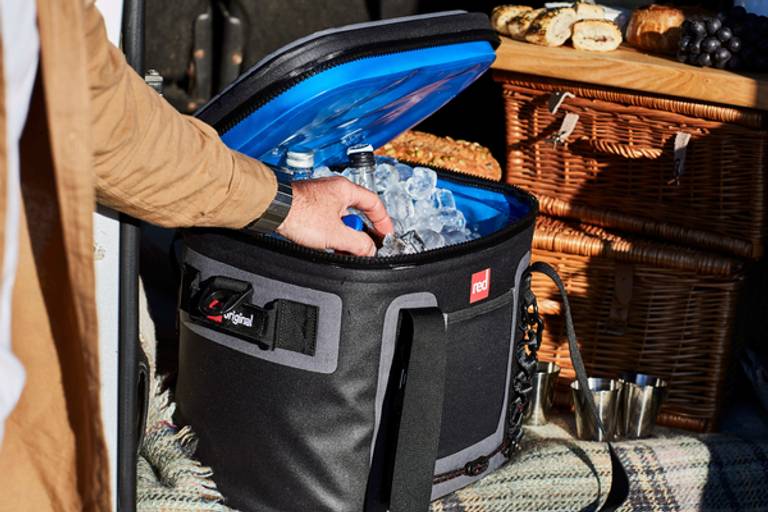 Try Paddle Boarding
If you're a couple that loves being out on the water, why not try a new watersport like paddle boarding this Valentine's Day? It's easy to find paddle boarding lessons in your local area, where you can go and learn a new skill together in a fun way. You may even discover your new favourite hobby in the process. If you can paddle board already, why not take the opportunity to enjoy a longer SUP session somewhere new - You can pack up a picnic in a Red Original waterproof cooler bag which attaches to your SUP.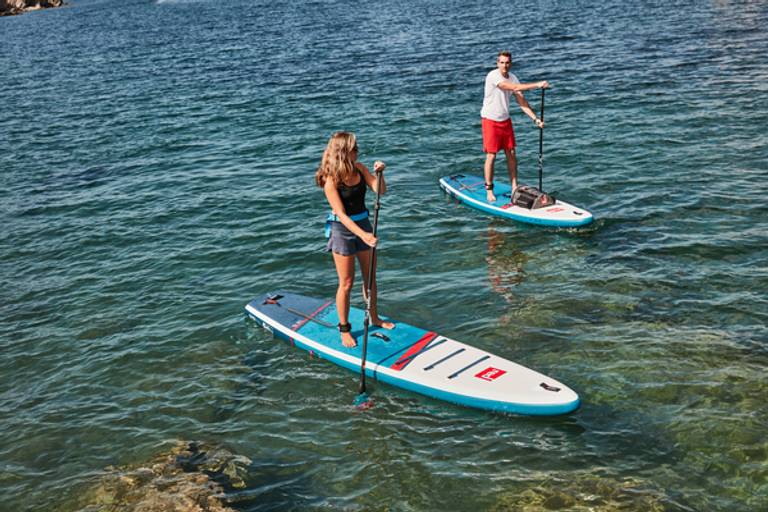 Go On A Hike
Simple but always enjoyable, one of our favourite date ideas for outdoorsy couples is going on an adventurous hike. There's no better way to spend quality time together than being surrounded by nature, away from the stresses and distractions of everyday life. Depending on how adventurous you're feeling and how much time you have, you could even throw in a bit of overnight camping as well. Alternatively, you could do a shorter day hike and stop off for a nice pub lunch on route.
Plan A Bike Ride
The best date ideas for outdoorsy couples don't need to involve a huge amount of planning and preparation. A simple bike ride is a fantastic way to get some fresh air and enjoy spending time together away from distractions. Why not take the opportunity to explore a new trail? You can turn it into a fun day trip by bringing plenty of drinks and snacks to keep you going in a comfortable backpack, or find a nice village or town to stop off and explore on route.