Return to blog
5 Key Features Of Red Original's New Dry Bag Backpack
Posted by Lydia Burdett
Here at Red, we're always looking for ways to enhance and innovate our products in order to benefit our customers. That's why we're excited to introduce a new addition to our hardworking range of roll top dry bags. The new dry bag backpack features all the durability and practicality of the Red Original dry bag, but with the addition of detachable backpack straps. This is designed to make it even easier to carry your belongings with you wherever your adventures take you, keeping them dry and secure in the process.
Let's take a closer look at the key features to look forward to: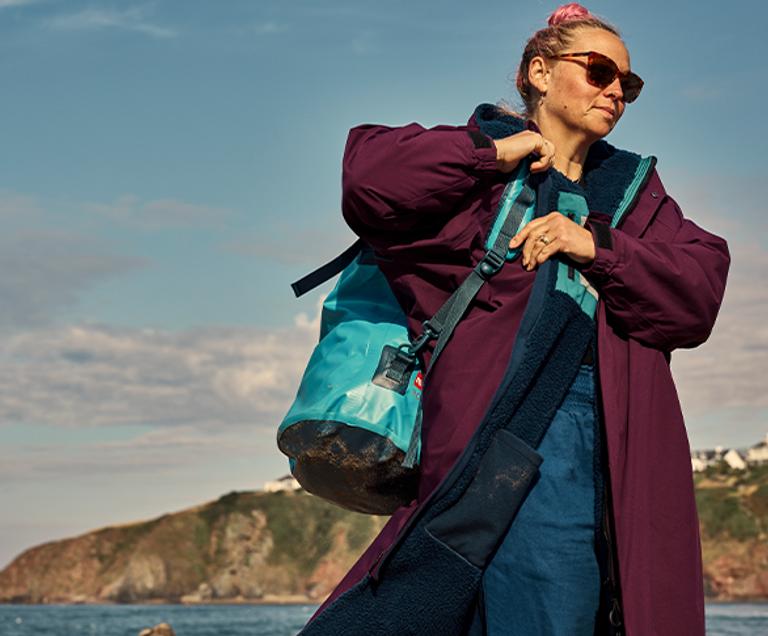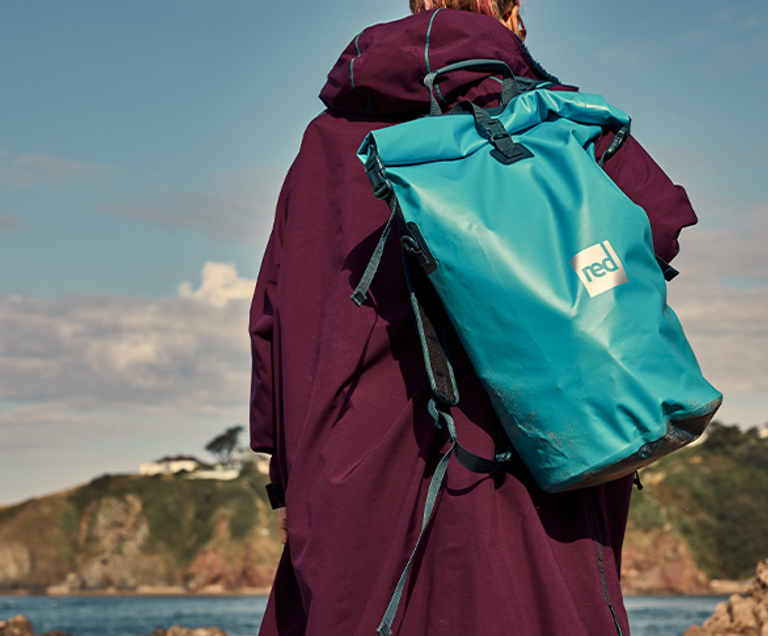 Detachable Backpack Straps
The most important feature of the latest Red Original dry bag is of course the detachable backpack straps. Ensuring you are always adventure-ready, the straps can be easily attached/removed according to your requirements, enhancing the versatility of this dry bag backpack. Built with comfort in mind, the straps are padded with airflow mesh to help you stay comfortable and cool when you're on the go. Multiple attachment points along the backpack straps offer plenty of opportunity for loading up additional items, and keeping them easily accessible.
Compatible With Red Paddle Co Board Range
This waterproof dry bag backpack is designed to coordinate perfectly with the Red Paddle Co board range. Featuring a reflective logo detail on the front of the bag, this range of dry bag backpacks look sleek in any setting, both on and off the water. Designed to fit a wetsuit, change robe, clothes, snacks, drinks and valuables etc. all in one bag, the larger 60L dry bag backpack can also comfortably carry the Titan II pump. The backpack is available in a choice of venture purple, deep navy blue or ride blue so that you can find the perfect colour to complement the rest of your Red Paddle Co gear.
100% Waterproof & Durable
Through detailed research and testing, our dedicated design team has selected every material and construction technique to ensure belongings are kept dry in any setting, both on and off the water. Super durable, puncture-resistant material is supported by welded seams and a secure roll top closure that work together to ensure the backpack is 100% waterproof. A reinforced base further enhances the durability of this Red Original dry bag, making it a hard wearing piece of kit that can be relied upon in any environment.
Easy To Use
When you're on the go, it's important that you can access your belongings swiftly and without hassle. This is particularly important when you're on watercraft, such as a paddle board or kayak. The innovative roll top closure featured on the dry bag backpack ensures the bag is easy to open and close, whilst still providing the level of waterproof protection and security required to keep belongings safe during adventures. To close, simply roll the top of the bag 3 times and clip to secure.
Versatile
As we mentioned a little earlier on, the dry bag backpack is designed to be compatible with the Red Paddle Co board range, however paddle boarding certainly isn't the only activity the bag is suitable for. A multi-use D ring on the base of the bag makes it easily attachable to a range of different watercraft. Designed for any adventure, including beach trips, swimming, sailing, SUPing and kayaking to name just a few, the bag is available in a choice of 2 sizes. The 30L size is perfect for day trips whilst the spacious 60L dry bag backpack is ideally suited to longer expeditions, offering plenty of space to store sleeping supplies alongside your other essentials.