Return to blog
6 Easy Ways To Be More Sustainable In 2023
Posted by Luke Green
As it hots up and you spend more time outdoors, you might also find yourself spending more time reflecting on the environment around you and wondering if there are easy ways to be more sustainable. Summer calls for barbecues and beach trips, and while it's great to enjoy activities outdoors with the family, it can also be pretty harrowing to see how human impact is having a detrimental effect on our planet.
Though it can feel overwhelming if you want to make a positive contribution to the environment, there is no need to make huge sweeping changes to your lifestyle to do your bit. Starting with a few small sustainable habits can make a big difference. If you're not sure where to begin, here are some really easy ways to be more sustainable in 2023.
Create Less Waste
At the surface level, the concept of creating less waste seems impossible. Pretty much everything we do creates waste, so how can we create less of it without doing less too? However, creating less waste is actually a really easy way to be more sustainable when you get to the bottom of it. Avoid buying more than you need but if you do find that you create a lot of waste, remember to recycle frequently and explore home composting options for your food waste.
Shop From Sustainable Brands
One of the easiest ways that you can be more sustainable is to shop sustainably. Check out second-hand bargains online and at charity shops, and do your research when it comes to the brands that you buy from. Growing pressure to be sustainable doesn't necessarily translate to big clothing brands, so keep an eye out for the materials, packaging and ethos of the companies you shop with. Finding out if brands hold B Corp status is a great place to start, as sustainability is factored into the criteria when determining if a company qualifies for this status.
Think Carefully About Transport
If you're venturing out for the day over the summer months or planning a winter break, get in the habit of travelling sustainably. Transport is unsurprisingly the largest emitting sector in the UK and we really owe it to ourselves and to our planet to take advantage of some of the fantastic public transport networks that are in place. Get the bus or the train to your day out if you can or share lifts with family and friends. Not only is this a really easy way to be more sustainable but lift sharing can often work out cheaper and help you avoid busy and stressful car parks if you are venturing to popular outdoor spots in peak season.
Holiday Locally
You don't need to completely sacrifice your holidays if you are looking for easy ways to be more sustainable but do have a careful think about how your travel plans might affect the planet. If you haven't already booked your summer holiday, get in the sustainable habit of looking at destinations a little closer to home first. A sunny week paddleboarding in Devon or Cornwall can be just as relaxing as a week in Europe. If you can't resist going abroad, catch direct flights and try and opt for airlines that have energy-efficient aircraft in their fleet.
Cut Out Single-Use Plastic
Plastic is a huge culprit for pollution, having really damaging effects on our planet and environment. Plastic is not biodegradable and although usually recyclable, tends to end up in the ocean and have devastating effects on marine life. An easy way to be more sustainable is investing in sturdy reusable bags for your shopping and carrying a reusable bottle with you! Don't forget to pay attention to the type of packaging used when you shop online and promote brands that use plastic-free or compostable packaging at the very top of your wishlist.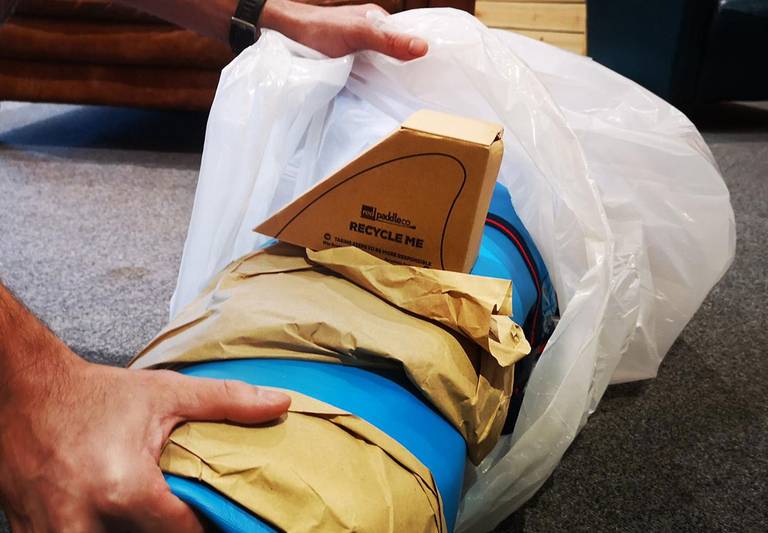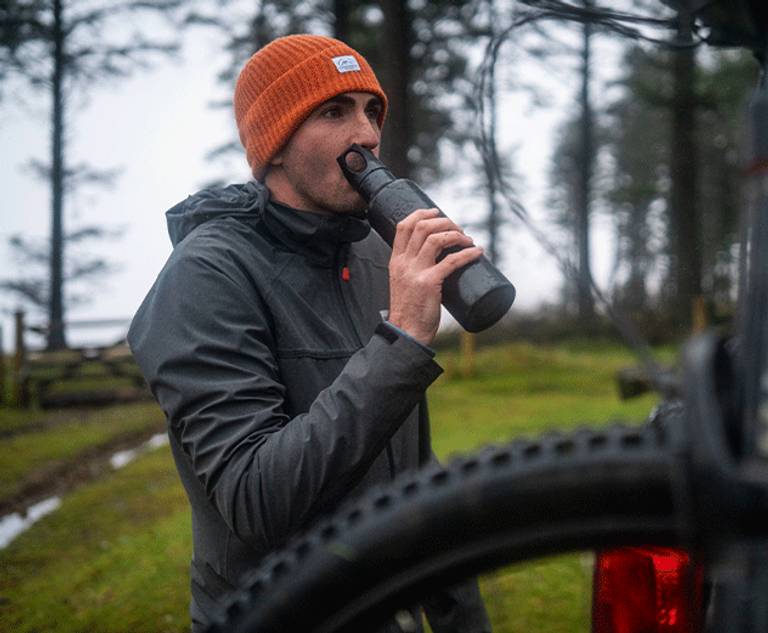 Wash Your Clothes Sustainably
Washing your clothes can have a hugely detrimental impact on the planet and its resources, creating excess water waste and microplastic pollution. An easy way to be more sustainable is to use your washing machine as little as possible and save your laundry until you have a full load. When you do need to wash your clothes, utilise the eco-friendly cycle options on your machine and place synthetic fabrics in a Guppyfriend® Washing Bag to reduce the shedding of polluting fibres from microplastics.
At Red Equipment, we are proud to have sustainability at the very heart of what we do. We were recently Certified B Corp status and are always striving to do even more when it comes to sustainability. These easy ways to be more sustainable should keep you busy and help you to get on board with our commitment to the planet, but if you would like any more information about how you (or we!) can be more sustainable then please get in touch.