Return to blog
A Week of Adventure - Hiking
Hiking
Outdoor
Posted by Alex Clasper
Hiking is good for the soul
I have come to the conclusion that anyone can be a hiker, walker or hill walker. It's a great way of accessing the outdoors. It is relatively inexpensive and unlike many other activities, it doesn't require transport. As more and more of us are tracking our activity these days (the Fitbit generation and the Strava addicts are in full swing) we thought it would be a novel treat to get out without being plugged in... It was time to lace up and get out!
Whilst going for a walk isn't the most adrenaline fuelled activity, it can be one of the most satisfying. It allows you to explore at your own pace and enjoy your landscape, whether it's an afterwork stroll in your local park, or you've gathered the gear and you're heading out for the whole weekend.
Opting Outside
As the winter months crawl in, finding the motivation to get out remains a constant battle. It's easy to fall into the "I'll go tomorrow" syndrome. Waiting for those dreamy days with blue skies and that frosty crunch. You know what they say? 'There's no time like the present.'
We settled for a stroll high up on Dartmoor, with 953 square kilometres to explore it would take some time before you could get over familiar with this landscape. I rolled up to an empty carpark, to a sky that looked like a pile of wet towels, it perhaps wasn't Dartmoor's finest hour. It was a far cry from the sunny skies and cheery Dartmoor ponies I was familiar to seeing in every local visitor centre, but being an eternal optimist there is always the hope that there is sunshine around the corner!
I always like to take a range of supplies with me just in case I get side-tracked exploring, that way I've got plenty of snacks to keep me going. I filled my water bottle fresh earlier that morning to make sure I could stay hydrated along the way. The sports drinking cap made drinking on the go a breeze but it is nice to stop and take in your surroundings occasionally!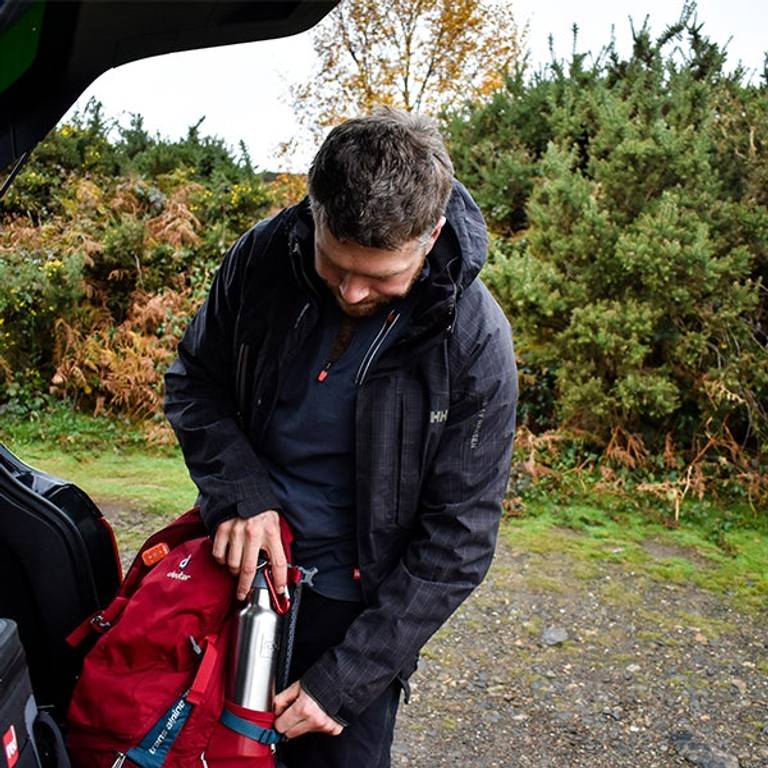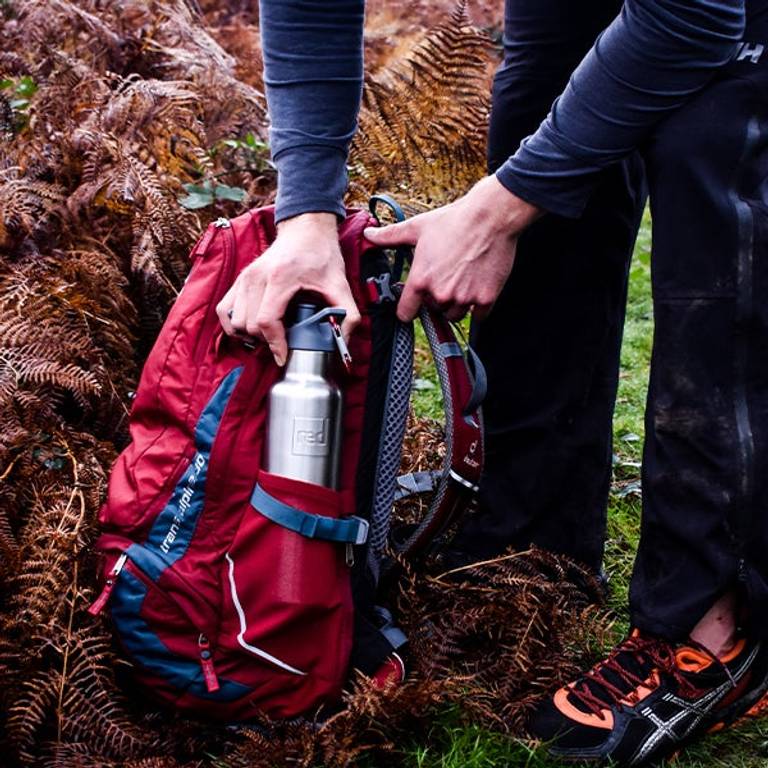 Staying Warm
Layering up you can sometimes be a challenge, too many layers and you over heat, too few and you're on the chilly side. I started with my waterproofs on but try to avoid wearing them if I can as I run in danger of sounding like a crisp packet. Underneath I opted for the long sleeve performance top, and the short sleeve technical top as they are both great at wicking moisture away making it easier to regulate temperature and adding removing layers unnecessarily. Having worn both whilst mountain biking earlier in the week I knew it would be a solid choice.
Man walks up hill
I sauntered off from the car park on a grey but otherwise pretty mild day. As with everything I had experienced this week the Autumn colours were superb, how I will miss this as winter draws on. The views on my route were splendid, a combination of moody tors and eerie forests, dashed with greens, reds and fiery oranges. Spend any amount of time in any landscape and you will begin to see it's splendour.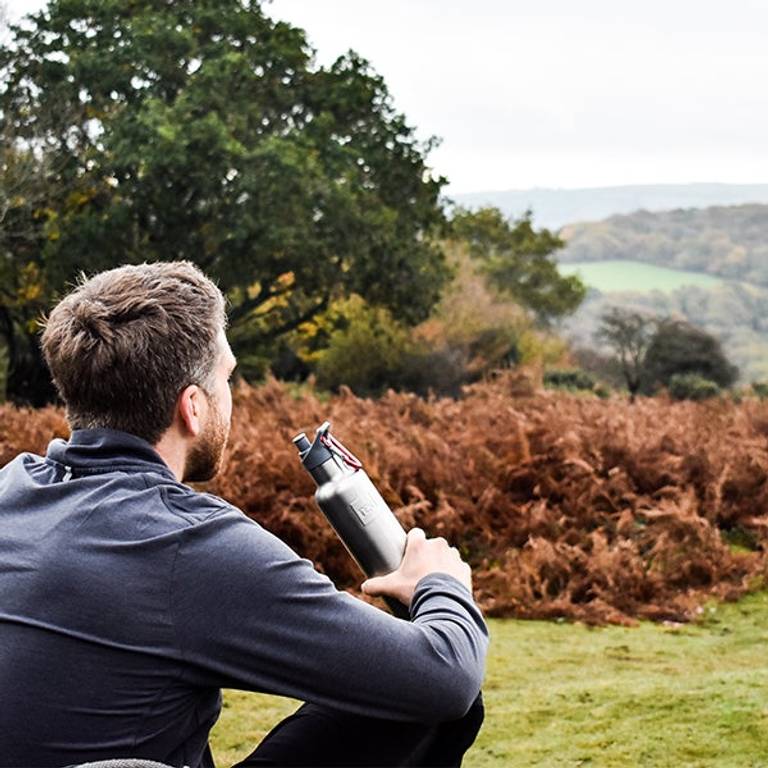 A well worthy walk
I looped on upwards gaining some height squelching on peaty ground (I wonder whether Dartmoor ever dries out as it is eternally damp underfoot). After a little slipping and sliding I arrived at Sharp Tor an ideal spot for a scramble and a drink break.
Unsure whether to keep going or to head back I spotted a big black cloud lurking in the hillside which was enough to sway me back home. Nobody wants to be drenched trudging alone on the moors!
I have to admit my return was more of a route march, head down plodding away trying to race the fast approaching rain clouds. At sight of the car I admit it ended in a feeble sprint as the downpour caught up with me. A successful outing none the less as it's always nice to just get out and enjoy the landscape in any form.