Return to blog
Christmas 2021's Best Paddle Boarding Gifts for the Women in Your Life
Christmas
Posted by Jess Davies
Christmas shopping for the women in your life can be challenging, be that your own mum, someone else's mum, the mother of your children, your partner or just a very special lady in your life. However, if they're into paddle boarding there are some awesome options out there for that SUPer lady this Christmas!
The Red team is made up of a bunch of female keeno paddle boarders so we've compiled a list of the very best gifts we all want to receive this year. Gifts cover practical ideas and total treats too, encompassing everything from the useful to the ultimate indulgence but there isn't a naff present insight.
Whoever that special paddle boarding person is in your life you're buying for this festive season, we're sure there will be something for them in our top picks.
The top 10 best gifts for paddleboarding women in 2021
Women's Long Sleeve Pro Change Robe EVO - £149.95
If your gift receiver doesn't own a change robe this has to be at the top of your list for gifts this season. THE must-have multi-use outdoor accessory will get you some serious brownie points if it's wrapped up under the Christmas tree this year. Perfect for use pre SUP, getting change post paddle boarding, walking the dog, cuddling up around the campfire….the list goes on! The Pro Change robe was refreshed this Autumn with some awesome new features on the EVO edition. Plus new to the range this year is this stunning parker green with an orange lining as well as a fushia pink and grey lining. Honestly, it will be the best gift you've ever given - you can thank us later!
An awesome pair of multiuse leggings
Christmas is the time to really treat the active woman in your life to a super cool pair of leggings. It might seem nuts to pay a lot of money for a pair of leggings but once you have a super stretchy, not see-through, long-lasting, comfy pair of legging they'll be the favourite thing in your wardrobe!
We often get asked what to wear paddle boarding by women and we always say get a great pair of leggings. You can wear them all year, layer them up but also if you do fall in they will dry super quickly. We love the range from Lululemon as well as Sweaty Betty.
They're not made exclusively for paddle boarding and are not made from neoprene so will be more suitable to wear during slightly warmer months but until then, they'll be great for other activities and walking to the coffee shop looking stylish! The Sweaty Betty leggings shown are slightly warmer than a regular pair of leggings made from a warm brushed fabric that is breathable with a water-resistant finish. You should also look for leggings that have a high waisted design with an elastic waistband. We like the shorter 25" on the Lululemon leggings below as you're less likely to get a soggy ankle while paddling from the wash.
Lululemon leggings: Invigorate High-Rise Tight 25" (available in 6 colours but they have a range of over 50 different styles in a range of colours) - £88.00
Red Paddle Co Voyager Paddle Board - £1249.00
Brand new to the Red range of boards for 2022, the 12' Voyager inflatable paddle board package is the ultimate SUP for the female explorer. If the SUP enthusiast in your life is looking to up their paddling game and wants to go on longer more challenging SUP trips, the 12' Voyager is perfect for the next step up. It's been designed with a more petite paddler in mind with a shorter length and width to the other boards in the Voyager range making it easier to transport when inflated but also more manageable on the water. The extra volume in the board still allows you to load up the front with all the kit you'll need for an epic SUP adventure overnight or even just out for the day. Available to buy online or at your local Red retailer
Red Original Roam Beanie - £19.95
New to the range for Autumn 2021, the snuggly Red beanies are a perfect addition to a paddle boarders stocking this Christmas. The Roam beanie available in 2 colours is lined with super soft fleece and the ribbed outer knit is made from 100% recycled polyester.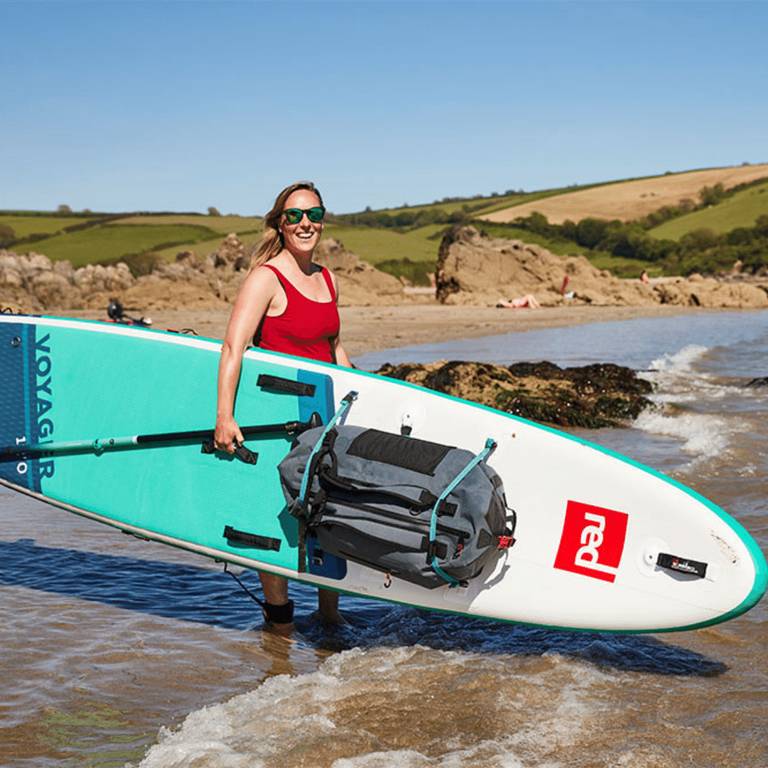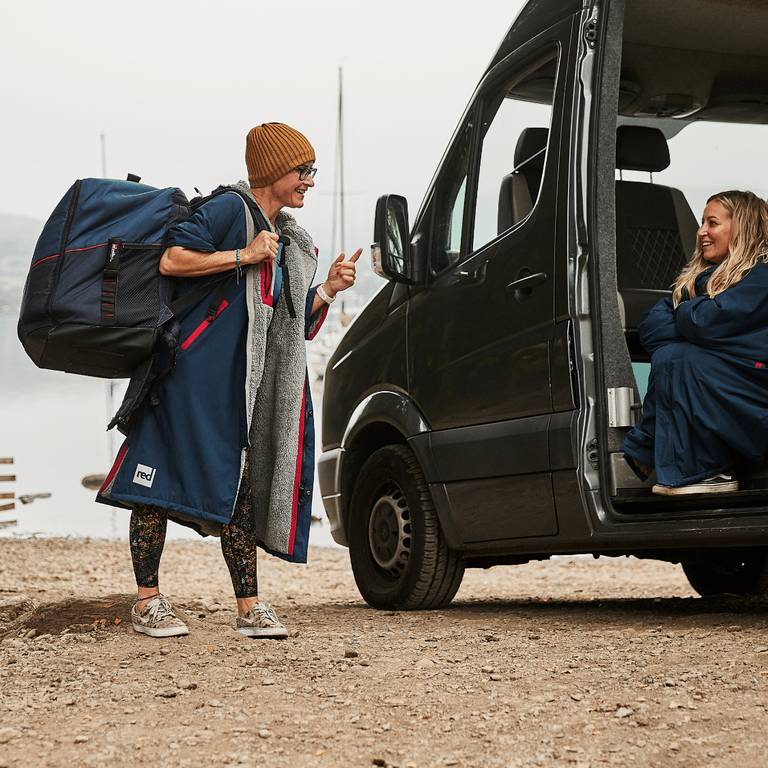 Batako Recycled Swimwear - from £50:
A fantastic multiuse gift for the lady who loves to paddle board but also open water swim. She'll make a real statement in her very on-trend bright bold swimming costume from the cult brand Batako. All swim suits are made from GRS certified 100% recycled post-consumer plastic waste and feature a range of very eye-catching bold prints. However, they're not all style over substance, owning one of their cozzies myself I can testify they're also designed to fit really well, flatter, not ride up and make you feel really great while out swimming or paddle boarding. They're also very durable and made to last.
Women's Performance Top Layer - £59.95
This super-soft technical top will take your paddle friend from home to water to cafe and look stylish while doing it! Owned by pretty much everyone in the Red team, it's often seem on multiple people in the office as well as a staple for all paddle boarding trips. With special dri-release fabric, you won't overheat but will also stay cosy and warm. Great little features like thumb guard little thingies so your top won't ride up which you're paddling. It's also nice and long in the body so again while paddling it will keep everything covered and you won't be worrying about it riding up.
SHOP ONLINE | PERFORMANCE TOP LAYER

Vacuum Insulated Travel Cup with Lid (568ml) - £19.95
Another great stocking filler, this insulated travel cup will be perfect for post paddle brews! With a large capacity and anti-spill lid, the travel cup is a no-brainer gift for this season. Made from 316L marine-grade stainless steel it's a perfect companion for watery adventures.
Essential Trial Stove by Primus - from £24.95
To go with your epic travel mug, this next level stove set-up will ensure you're all set for any paddling adventure. With more and more paddlers wanting to go off for the day exploring or even overnight, you'll want to ensure you can have a hot cuppa at any point or whip up a little meal. Taking inspiration from our friend Harrison Ward known as Fell Foodie there really isn't any limit to what you can produce on the side of the river or up a mountain!
This primus stove is said to be great for novices and experienced outdoor cooks alike.
SHOP ONLINE | ESSENTIAL TRIAL STOVE
Nebulas Insulated Jacket - £195.00
Perfect for pre and post paddle (once you've used your Pro Change Robe!), this stylish but super practical insulated jacket from the British outdoor clothing experts Finisterre will get used again and again. In true Finisterre fashion, it's made from 100 recycled fabrics and fill meaning you can feel great on the inside as well and do some good for the environment while buying this great work-horse jacket.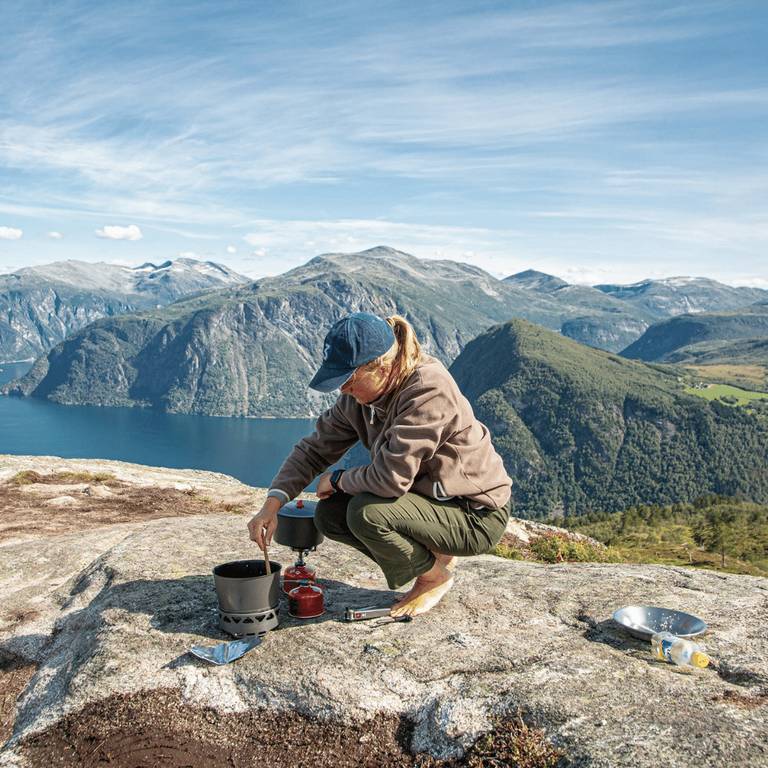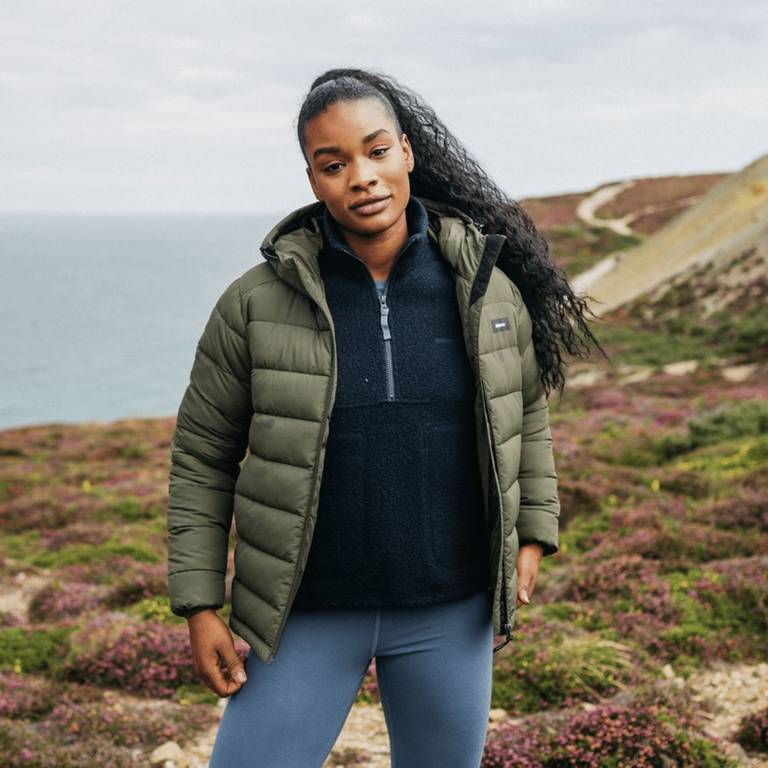 Red Original Waterproof Kit Bag - £129.95
Another firm favourite of the women in the Red team, this fantastic duffle bag is the perfect solution for watery adventures on boards, boats or beaches! However, it won't look out of place used for a stylish city break or even going to the gym. It's 100% waterproof so it's great to also put wet gear inside after a dip in the pool or the sea meaning other kit or your car won't get wet. It can be used with one strap as a shoulder bag but also has two straps for use as a backpack or duffle. Bonus points….it's made from eco-conscious recycled TPU. A win win!
Also available in a 60ltr version.