Return to blog
Discover the Picturesque Paradise, that is Slovenia
Responsibility
Posted by Maxine Smiles -Cooke
A country known for its mountains, ski resorts and lakes, Slovenia should certainly be up there on your paddle board bucket-list. Surrounded by snow-dusted mountain peaks, turquoise-green waters and Venetian-style coastline, this beautiful country is praised for its impressive architecture, charming rustic culture and sophisticated cuisine. Known to be a very warming and hospitable nation, the Slovenes will be sure to welcome you into their remarkable country with open arms.
Join us as we explore the luscious green beauty of Slovenia…
1. Ljubljana, Slovenia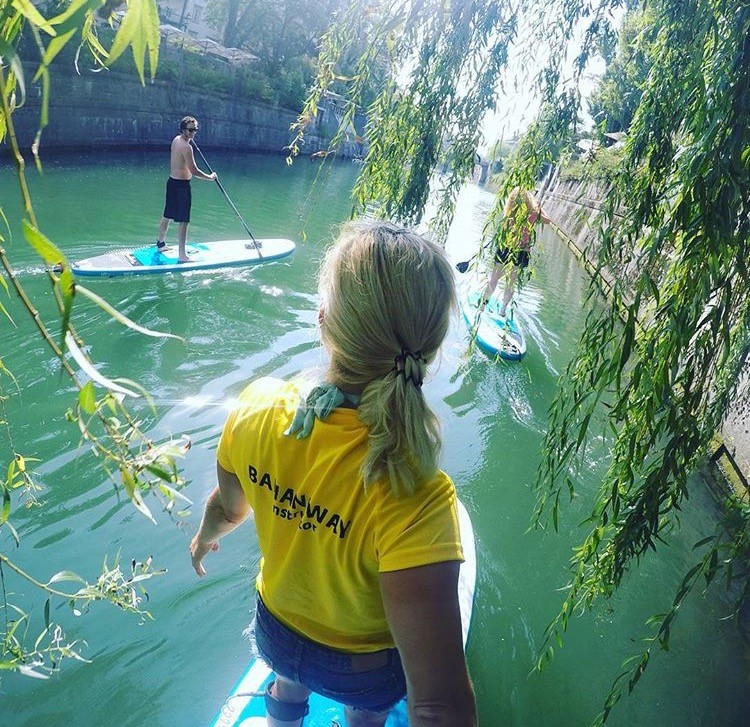 Voted as this year's European Green Capital, Ljubljana is actually one of Europe's most forested cities! With just over 300,000 inhabitants, it seems the whole city is jumping on the 'green hype' band wagon. With zero-waste management schemes in place and a huge number of new green spaces being created, there's quite a degree of sophistication to this up-and-coming city hotspot. Not to mention, electrically powered golf-buggies available for free transport around the old town of the city. Admittedly, a very appealing idea, but can you really beat the serene feeling of being on a paddle board?... Especially in the middle of a city! Join a SUP tour and glide under their infamous three bridges avoiding all of the crazy crowds that surround you.
2. Lake Bohinj, Slovenia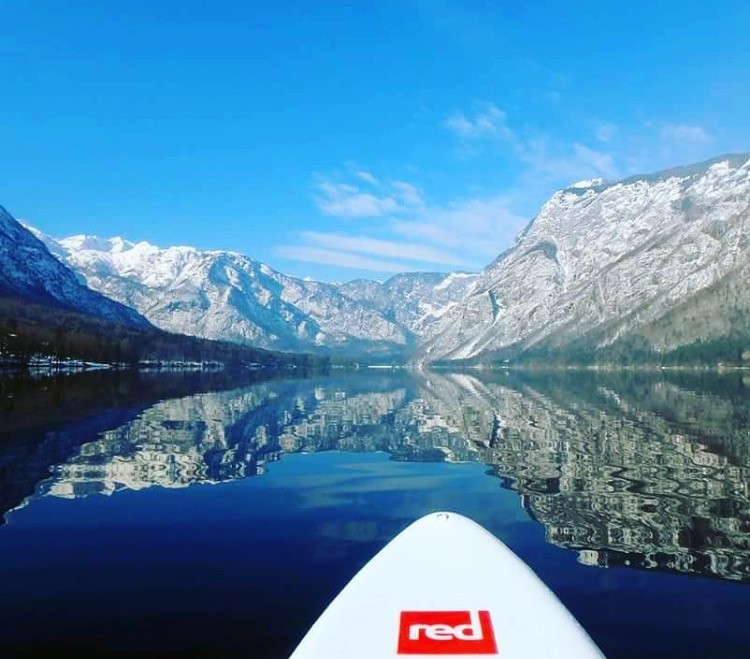 Welcome to the authentic, Slovene paradise of Lake Bohinj. Looks rather idyllic, right?! Praised for its mirror-like, blue-green waters, rustic mountains and probably the most important, lack of crowds, the Lake is no-doubt a blissful escape from whatever day-to-day job you may be doing. Standing as the largest lake in Slovenia, there are ample choices for you to start a REDventure. Its brooding and mystical feel, encouraged by tall mountain faces wherever meets the eye, will transport you into an alpine beauty real-life dream.
3. Piran, Slovenia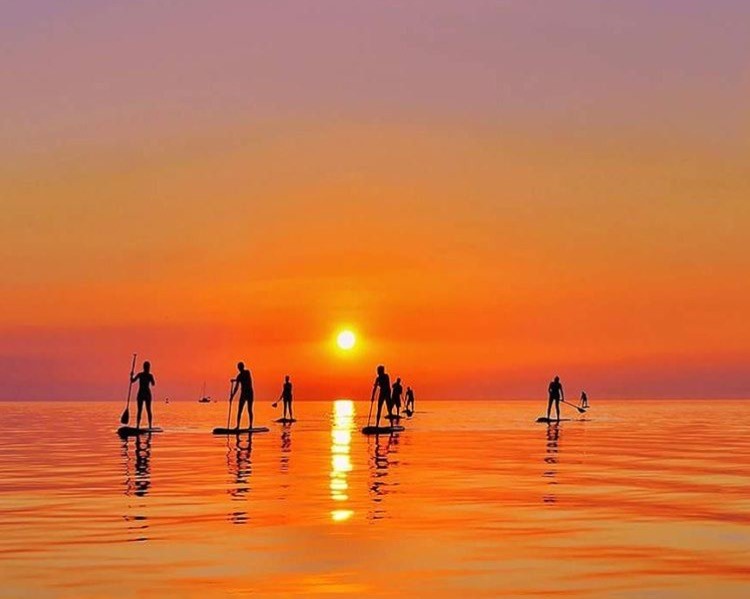 An image that could quite easily be from California, yet the picturesque town of Piran, has managed to get quite a name for itself over the years. Described by many as 'stepping into a postcard', the town's close proximity to the sea and rich history, lure in eager travellers looking for that escapism all year round. Lined with narrow-cobbled streets, fresh-produce market stalls and smiley locals, one couldn't feel more at home. Sampling the local cuisine, surrounded by the harmonic sounds of the sea, will be one of those memories that stay with you for years to come. A paddle as awe-dropping as this, is the one we all crave here at Red Paddle Co HQ. Go on, make us jealous and #exploreyourworld in the charming town of Piran.
4. Lake Bled, Slovenia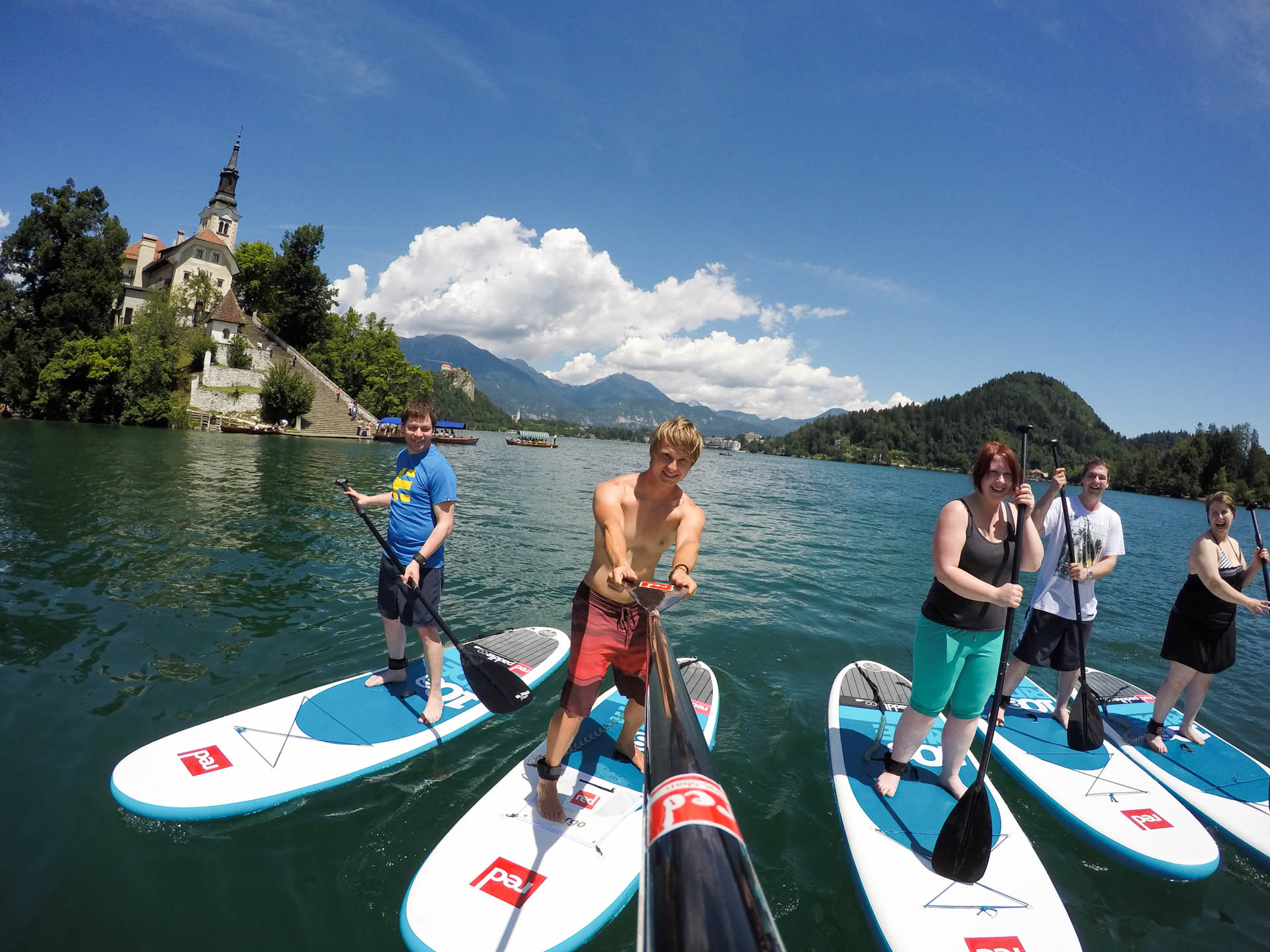 Standing as Slovenia's most popular resort, Lake Bled draws everyone in from romantic- honeymooner's to keen backpackers, whom all come for the same reason, the true alpine- rugged beauty that stretches over 2km long. As is the case with a lot of popular tourist destinations, the prices can be a little higher to the other suggestions above, but people still visit and will continue to do so, especially after our recommendation ;) Just like Lake Bohinj, why not join a SUP tour and learn about the lake's history in the process!
The emerald-green waters will no doubt, make you desire the usual – inflate, escape, explore!
…See you there!
Get the right tool for the job by checking out our range of boards!
Be sure to catch us next week to inspire you to #exploreyourworld!
If you don't already make sure you follow us on:
Facebook – https://www.facebook.com/Redpaddle
Instagram – https://www.instagram.com/redpaddleco
Twitter – @redpaddleco