Return to blog
Discovering the Rustic Charm of Croatia
Responsibility
Posted by Jess Davies
I may be biased, but Croatia is in fact, my favourite place to visit. With its crystal-clear turquoise waters, breath-taking architecture, delicious seafood and all-round natural beauty, this country always has a special place in my heart. Having spent 6 weeks, 2 summers ago, backpacking around the Dalmatian coast, I was blown away by its rustic charm and spent many a balmy day soaking up the Mediterranean sun transfixed by its sublime sapphire waters. Join me as I go back in time on my epic adventure around Croatia and get all the insider tips on where to take your SUP this summer!... Setting in the mood in 3...2...1...
Dubrovnik, Croatia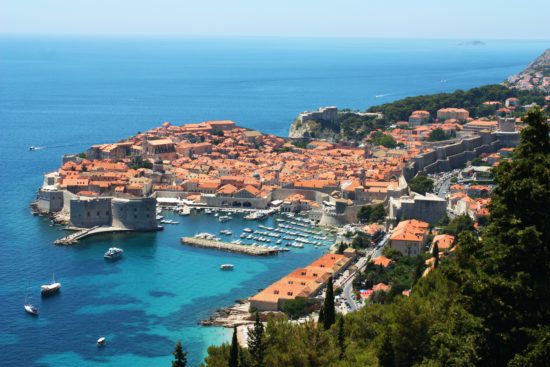 Not only famous for its scenes in Game of Thrones, but Dubrovnik, has to be my personal favourite spot on the whole Dalmation Coast. The city itself is encompassed by ancient walls and its hard to think anyone would ever become jaded of its perfectly-shiny marble streets, baroque architecture, and of course, the inviting Adriatic Sea that is already luring me in from the image above. Dubrovnik really feels like you've taken a step back in time and despite, it becoming quite the tourist destination over the years, you can still find yourself in awe of the sophisticated city. Although, the harbour area is in active use, it is perfectly safe to get on the water onboard your 10'6" Ride to explore the surrounding area and see all sorts of underwater life!
Bacina Lakes, Croatia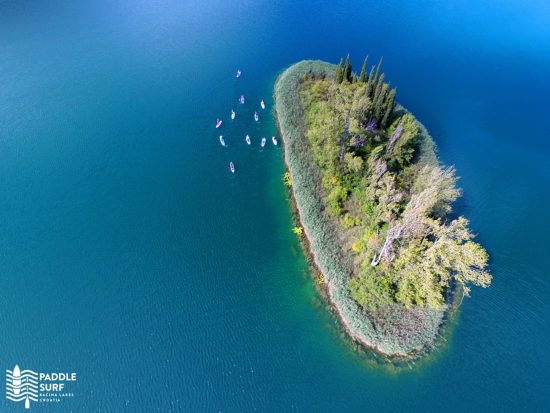 Quite an epic shot don't you think?! Paddle Surf Croatia organizes daily SUP tours of the beautiful Bacina Lakes that cover a total area of a whopping 138 hectares! Not forgetting, their SUP boat trip package to the island of Korcula, known as the 'greenest' island in the Adriatic sea. Get the ultimate experience from cruising in style in a top-of-the-range boat, to a serene paddle around the island on our 12'6" Explorer, finishing off the day in one of their abundant vineyards. Sounds bliss no?!
Split, Croatia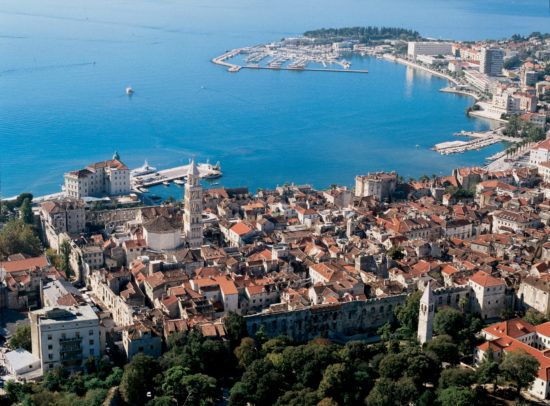 Croatia's second largest city, Split, is an elegant mix of tradition and modernity. The cobbled streets are lined with everything from cheap local eats to your more up-market fine dining experiences. For your evening entertainment, you can find anything from your home-from-home Irish pub or join in on one of their regular bar crawls, that will certainly give you a ridiculous amount of value for your money. If my memory serves me right, 25 euros, got you entry and a free bar for 3 hours, then discounted drinks for 10 more bars/clubs...let's just say a sore head was definitely present the following morning! What's special about Split is it still hasn't lost touch with its traditional feel...its dramatic coastal mountains seem to somewhat disguise the shabby high-rise apartments that reside in the suburbs. All in all, an awesome choice to travel to, for social purposes and to get out on your SUP and explore the rugged coastline it's so greatly praised for!
Hvar, Croatia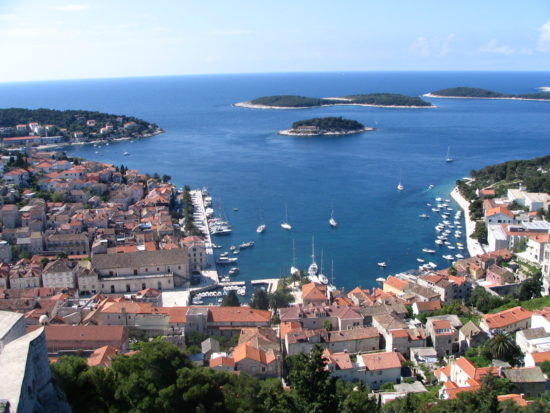 Praised for its glitz and glamour, my final Croatian hotspot is the beautiful island of Hvar. Similarly to Dubrovnik, its ancient 13th century walls encompass the gothic palaces and beautifully-shiny marble streets that fill the winding town, which somehow manage to squeeze in up to 20,000 people per day in high season! Having said that, you needn't worry about it being too crowdy, I actually visited Hvar in peak-summer and still managed to get a real feel of the exquisite town without the craziness of the summer crowds putting me off in any way. There are many majestic swimming spots all along the waterfront and for those of you with itchy feet, may want to find yourselves hiking to the top of the island for one epic view! Hvar may be slowly becoming a place for well-heeled guests, but I can assure you as soon as you get out SUPing on the water and look back at the Venetian like town, you'll soon be pinching yourselves!
Catch me next week for more travel inspiration to brighten up your Wednesday! :D #wanderlustwednesday
Happy Paddling!
Jess
If you don't already make sure you follow us on:
Facebook – https://www.facebook.com/Redpaddle
Instagram – https://www.instagram.com/redpaddleco
Twitter – @redpaddleco