Return to blog
NEW Gift Wrapping service and offers this gifting season!
Red Original
Posted by Ross Montandon
Wow what a year 2021 has been for us all! It's been a big old year here at Red Original and we're very pleased to get going into the Christmas holidays. A chance to kick back, unwind and enjoy time with your friends and families in whatever form. Some of us we will be firing up another legendary Christmas themed Zoom quiz, whilst others will be giving the emergency chairs their annual outing.
Gift Wrapping Service
To help keep things as festive as we can this year, we're offering a gift-wrapping service this Christmas to reduce the time you spend looking for the end on the Sellotape, giving you more time to enjoy some Christmas adventures.
We've pulled out the stops to offer a natural and attractive way to gift wrap your Red Original order*. All gifts are placed in one of the following sized bags, with red & gold acid-free tissue paper covering the top. The bag is then secured with a shiny gold sticker.
A natural kraft gift bag
A matte black paper gift bag (for large items)
Red wrapping paper for oversized items.
We can even add a personalised note onto a hand-written kraft paper gift tags, which will be attached to your gift on request by our team of Christmas Elves! Just leave the details in the notes section of your order. Where possible orders will be shipped in a plain cardboard box so it will help keep the contents a surprise.
Simply add your item to your basket and select the additional wrapping option with your preferred shipping method at the checkout and we can do the rest!
Leaving you to perfect your mulled wine and mince pie recipe or even better lace up those boots, inflate that board or sling that active jacket on and head outside. We're not just wrapping your gifts this Christmas we're giving you the gift of time!
Unfortunately as they already come ready to ship in their own box we are unable to offer the gift wrapping service on our cool bags.
*Excludes Cool bags and only available for orders placed on after the 12th November 2021 and before 2pm 23rd December 2021. Only available for UK orders.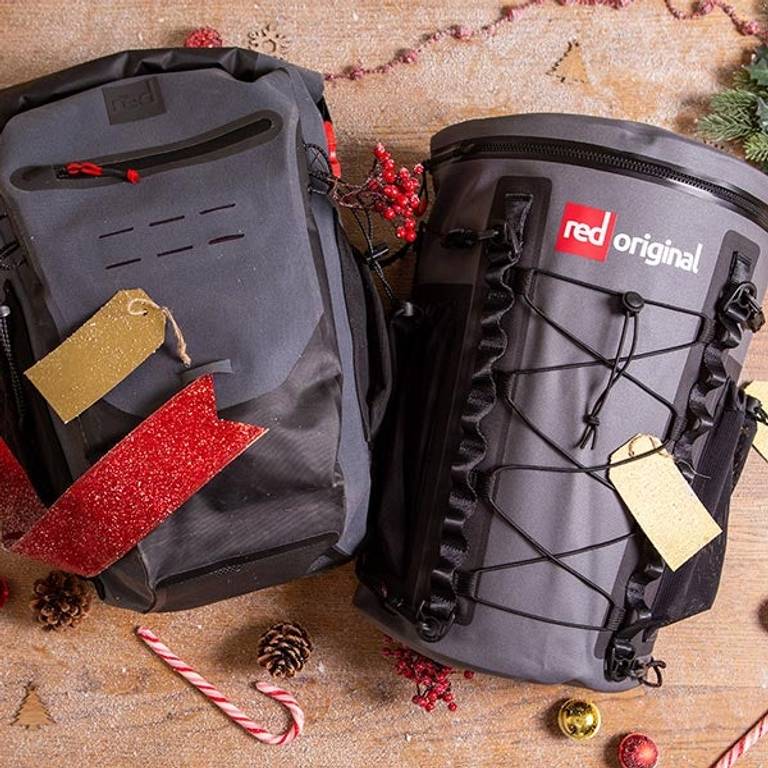 Extended Returns
We hear you, buying clothing for Christmas is always a juggle. That nephew who had that unexpected growth spurt or the uncle who's lost a few pounds due to his new love of running during lockdown. To take the stress out of returns, we've extended our returns policy so any items placed between 1st November and 31st of December will be eligible for a refund as long as we receive them back by the 31st January 2022.
FREE Drinks Bottle on Orders Over £150
As a little gift from us to you, all orders over £150 (placed between 15th November and 31st December 2021) will be entitled to a FREE Insulated Drinks Bottle - Just add over £150 worth of gear into your basket AND a drinks bottle for the discount to be automatically applied.
Not available with any other offer or discount. Terms and Conditions apply please see HERE