Return to blog
How To Plan The Perfect Spring Cookout
Posted by Luke Green
With temperatures warming and the sun starting to re-emerge, it's a great time to start planning your first cookout of the year. If you're looking to organise an awesome outdoor experience for your loved ones, then take a look at our top tips for a great spring cookout in 2023.
Clean Up Your Grill
Before you get started with organising anything for your spring cookout, you've got to make sure that your grill is spick and span. Make sure you thoroughly clean off any grease on both the exterior and interior, as well as the racks. It's also a good idea to check that the burner tube hasn't got any blockages to make sure gas is flowing properly. A thin object such as a paperclip or drill bit is ideal for this job.
Plan For The Weather
As nice as it is to have the sun and warm weather reappearing, it's important to remember that spring weather can often be unpredictable, which means you need a backup plan. Have an action plan in place for moving everything indoors and turning your cookout into a cook-in, or better yet set up a gazebo to protect you from incoming rain. Having waterproof clothing to hand, such as the Red Original Pro Change Robe Evo, is also a smart idea to keep yourself warm and dry in the face of slightly chillier weather.
Consider Heating & Lighting
One of our top spring cookout ideas for you to consider is your use of heating and lighting. It's no secret that spring can get chilly, particularly during the evening and night, which is why heaters and lights can make all the difference in both keeping your guests warm and brightening up your night. A good lighting arrangement can make all the difference when it comes to turning a good spring cookout into an unforgettable one. Important aspects to consider are the positioning, beam angle variance and areas you would like to highlight. Water features and plantlife are great aspects to highlight with light sources to add a great aesthetic to your spring cookout.
Choose The Best Cookout Menu Items
If you want to hold the best spring cookout you can, you're going to need to be serving the best cookout menu items. No cookout would be complete without a great hamburger, but don't forget that variety is key. Hot dogs, pork chops, and the like can give you plenty of variety in the meat department, but remember that grilled vegetables like peppers, mushrooms, corn and potato are great ways to make your dishes way more colourful and maximise flavour. Make sure you've got your vegetarian and vegan options covered too so that you don't leave anyone out of the awesome food you'll be preparing. Making sure you have the right storage solutions for your food and drink is also a must, which is why we recommend taking a look at Reds selection of cooler bags and drinkware, in order to keep your refreshments nice and cool over the whole cookout.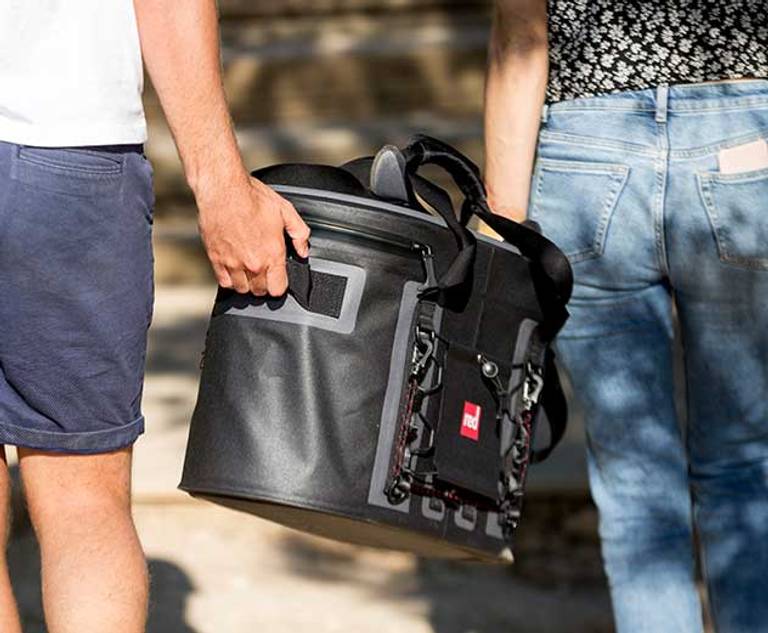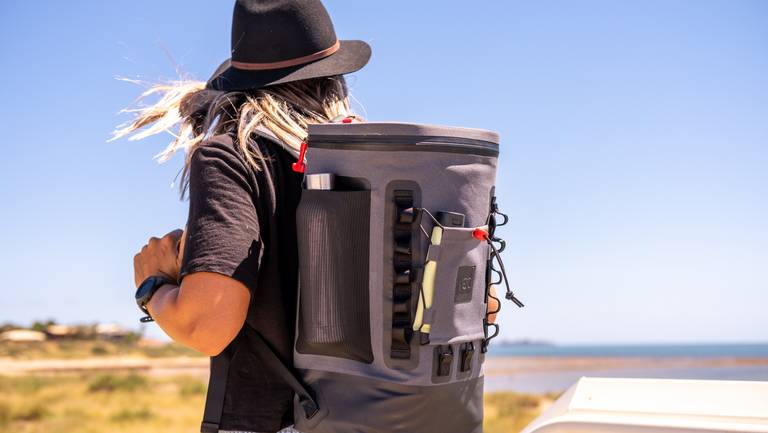 Add A Touch Of Flair
Now it's time to consider how to make this cookout your own, by adding your own flair and style to the event. One of our top spring cookout ideas when it comes to adding flair is promoting a theme. Themes are very easy to plan your cookout around, particularly if they coincide with a date or event such as Easter or a Birthday, but that can also be spontaneous. Consider what your guests might enjoy and what speaks to you as a host. You can also add flair by taking advantage of the environment - which will probably be your home. Growing a Herb Wall not only makes your garden look fantastic, but it also makes you look like a pro when you can pick out your own herbs for your dishes (just remember to wash them first!). Your chosen dishes can be a great way to add character as well, especially if you take a look at trying some international cuisine in addition to the traditional cookout menu.