Return to blog
Introducing The Red Original Pro Change Robe EVO
Red Original
Posted by Jasmine Butler
Introducing the Pro Change Robe EVO. A master in its class in both form and function, with lots of new features and colours to look out for.
At Red, we like to continually refine, improve, and evolve our products. We call it disruptive redesign - where we improve quality, experience and performance based not only on our market leading expertise but customer insight too. As people's usage habits evolve, we challenge ourselves to make our range even more user-friendly and at the cutting edge of the changing robe category.
Being changing experts, we've ripped up the style rule book on changing robes that has been around for years, and refined every detail making Pro Change EVO the cutting edge of its category and, unquestionably the best robe on the market in terms of quality, features, and usability.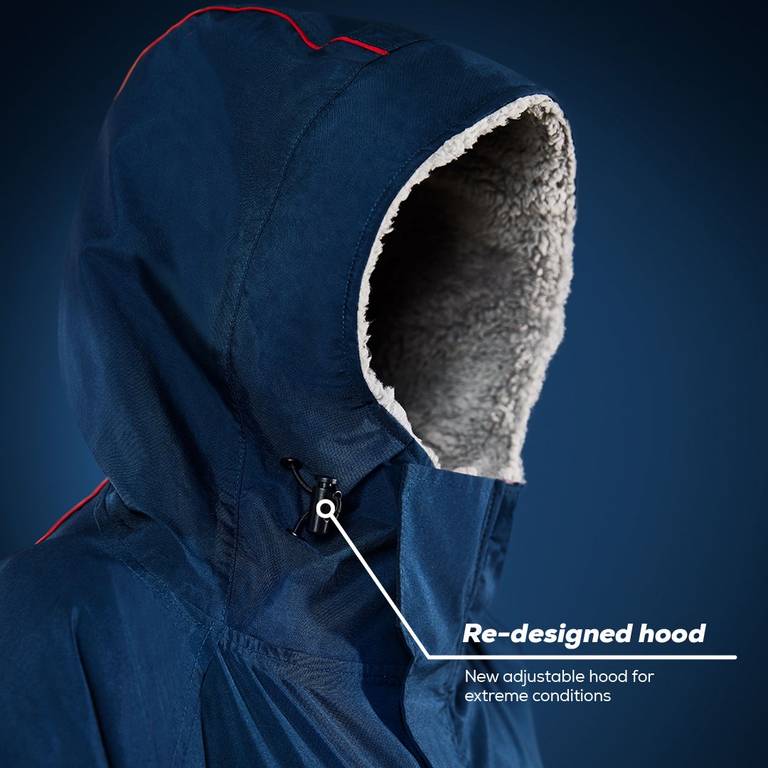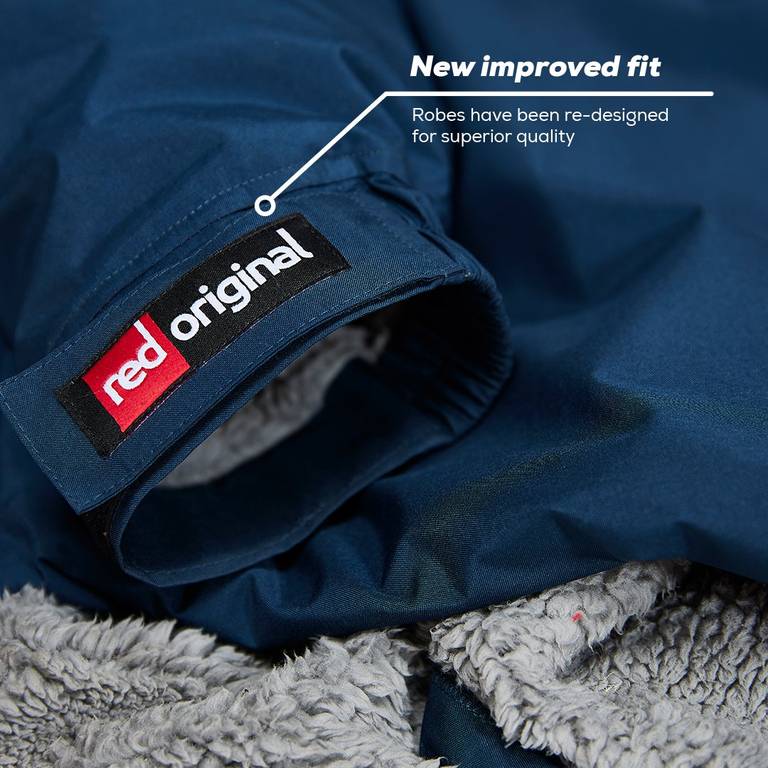 So what Exactly is NEW?
Stylish New Look
Subtle branding and considered features make this robe look like a regular stylish outdoor jacket, suitable for use anywhere, anytime. Available in our classic Pro Change colours and 2 new additions to the range - Parker Green and Fuchsia Pink!
Longer in Length
Overall robe length is increased to offer extra protection from the elements and concealment when changing.
Improved Hood Construction
Increased comfort when wearing, the new added toggles on the sides keeps the wind and rain out, and prevents the robe from feeling 'heavy' when wearing in wet weather.
Extra Protection from the Elements
With 5 poppers on the wind baffle instead of 4 for improved coverage. Easily do up in a hurry, or loosely popper to wear casually. These are also now concealed within the wind baffle to make a sleeker look to the design.
Improved Sleeve and Cuff Design
Tailored fitted sleeves and cuff makes the Pro Change Robe EVO less bulky and more comfortable to wear and ensures the wind and rain stays out without interfering with changing.
Pocket Storage Redesign
Inside: Added a new secure mesh zipped pocket for small items and valuables. Made from durable mesh so you can easily see and locate items.
We've also added a discreet underwear pocket to store underwear or bathers without needing to take them out of the concealed 'changing' area, keeping you and undies private!
Outside: Magnet closures on the outer hand warming pockets have been added, which help keep items such as gloves secure without having a zip rubbing on cold hands at the entrance to the pocket.
What's been kept?
You'll still find our high performance technical fabrics - Uniquely Breathable 8k/3k waterproof outer with PFC free DWR treatment, and moisture wicking insanely-soft liner, The EVO is super warm yet surprisingly lightweight to wear. Our Premium fabric is tactile, lightweight and packs down smaller (actually fits into our 10ltr Dry Bag) than Nylon alternatives, which are stiff and bulky by comparison.
And of course, as with any of our products, it is made with Red's no compromise approach to quality construction.