Return to blog
Kev Brady takes on Sri Lanka - Day 5
Brand
Posted by Maxine Smiles -Cooke
DAY 5: COLOMBO TO KANDY - Lakshman's House - 11/12/2016
The small fan above my bed not only kept me cool, but also created a white noise that drowned out all others in the eight-bed dorm. I slept like a baby. A group of five of us from the hostel waited around reading, drinking coffee and eating eggs on toast, killing time before heading to the train station. At 11:30, we managed to pull together three tuk-tuk's and asked them to race us to the train station. My two big bags and I came in second place.
The train arrived thirty minutes early and we all hopped on straight away. Every seat was taken within two minutes and the 30C heat outside was being intensified inside the carriage. As we pulled out of the station, the speed nor the air flow was what I had hoped for. It quickly became a very sweaty journey. Within minutes of leaving Colombo the scenery changed into lush green forest.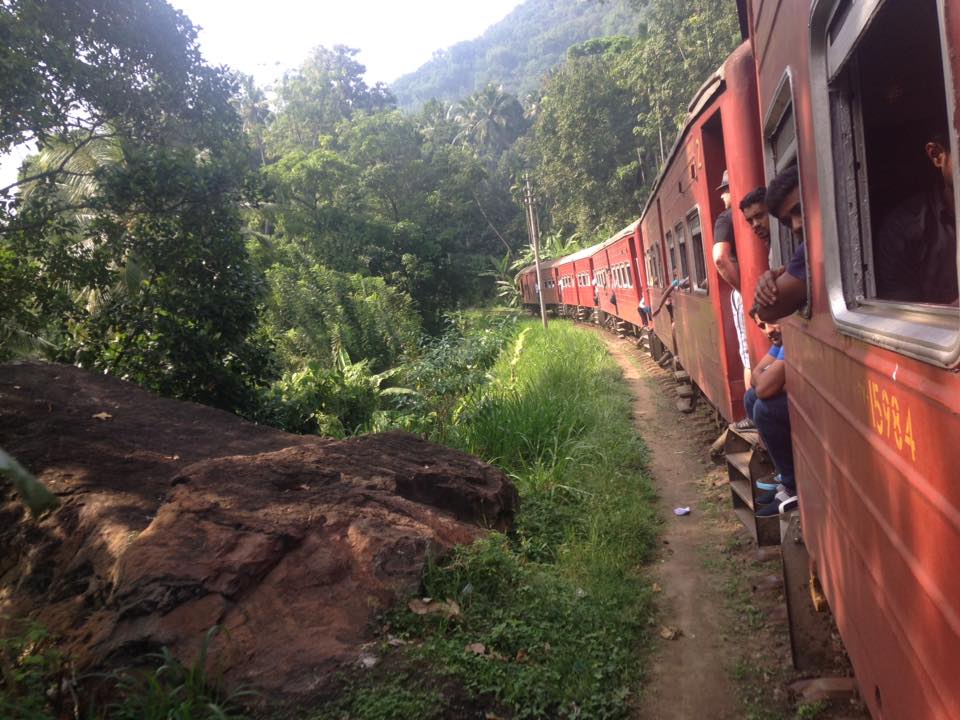 The trip was made more interesting by my Australian seat buddy regularly plying me with whiskey much to the amusement of the locals. For nearly four hours we steadily climbed the 500 metres towards Kandy and, just before we entered the city, I caught my first glimpse of The Mahaweli. Brown, wide and flat water with rocks scattered around. The banks were high with dense jungle. It looked raw and wild, despite being so close to a city, and I couldn't wait to get my SUP on it. But that was a long way off.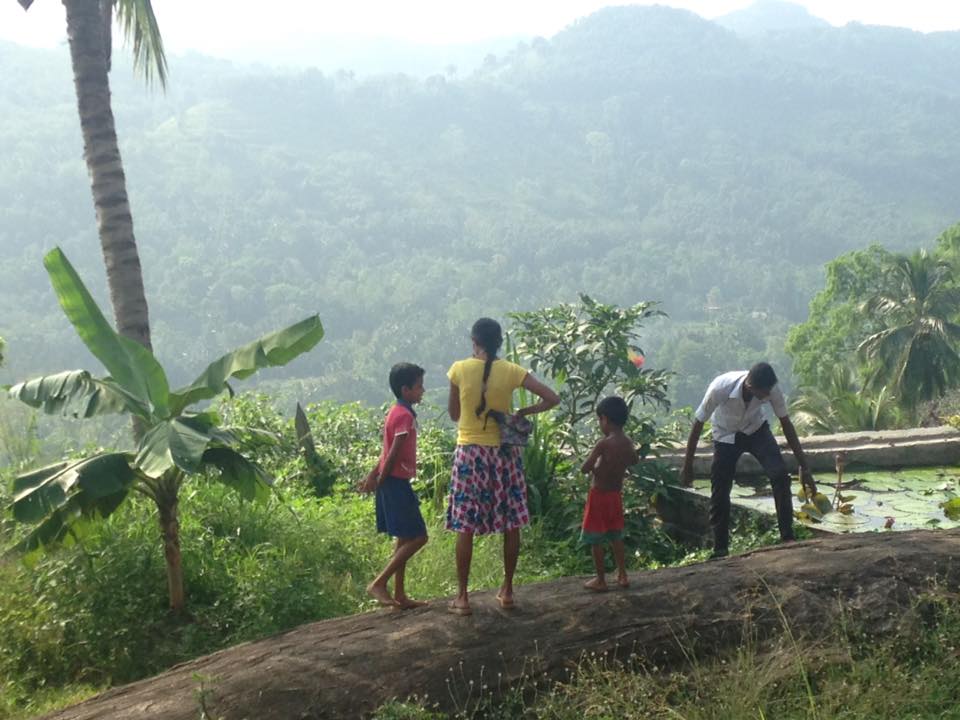 As we ambled out of the train station, I waved my 24 hour hostel friends off to their next hostel and I gave Lakshman a call. The ex-admiral asked me to hand the phone to a tuk-tuk driver and he would give him directions and make sure I paid a fair price. 10km with my head hanging out the side of the tuk-tuk like an excited dog, we undulated from the city of Kandy over the river once more. Lakshman was stood at the bottom of his driveway to welcome me. As I reached the house, a German shepherd began barking from the window looking like it wanted to destroy me. "Oh, that's Rover." Lakshman smiled "Don't worry, he's locked away for now". For now?
We went inside where there were uncountable amounts of photographs of Lakshman shaking hands with what seemed to be every high ranking member of government, three awards for bravery from the Navy and multiple sports trophies. This man had obviously led a very interesting and distinguished life. For the last few years he had also helped run the largest anti-piracy agency in the world, mainly in east and west Africa. I was astounded.
Lakshman immediately wanted to discuss my trip. I pulled out my oversized maps and finger traced the tiny blue line where I planned to begin walking. His wife, Indira, then walked in with tea and cake on a tray. We shook hands and exchanged pleasantries but her English wasn't as good as Lakshman's, and I knew zero Singhali.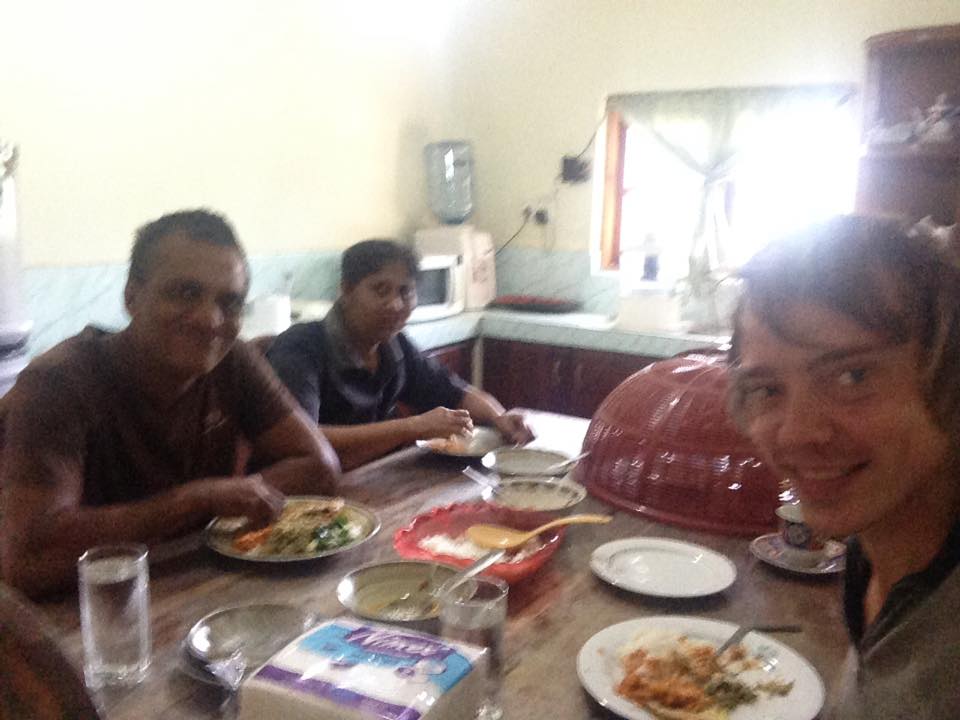 Lakshman took me for a walk around their beautiful garden showing me the many fruit trees that grew there. I was then taken upstairs where I had been given a whole section of their house with bedroom, bathroom, living area and balcony overlooking jungle and small roads. It was lovely. I joined them later in the evening for a fantastic meal made by Indira of rice, sambol (a delicious side dish of ground coconut, onions and chillies), dhal and chunks of chicken. As I took myself to bed, Lakshman warned me not to come down until 8:30am as Rover would be outside.
Until next time!