Return to blog
Gla Gla Race special: Meet GÖRAN GUSTAVSSON from Sweden
Stories
Posted by Jess Davies
Göran Gustavsson, 53, is a swimmer, a lifeguard and paddleboarder. Although spending most of his days working in a bank, his passion and hobby for paddleboarding has made him a very successful competitive paddle boarder, entering races across the globe. With 10 years of experience, and his successful title of coming 2nd at the non stop SUP11citytour race, Göran's love for the sport has landed him a spot at this years Gla Gla Race held in Lake Annecy.
Benoit Mouren, organizer of the Alpine Lakes Tours, caught up with Göran to get to know more about this adventurous paddler ahead of the Gla Gla Race on the 22nd - 23rd Jan.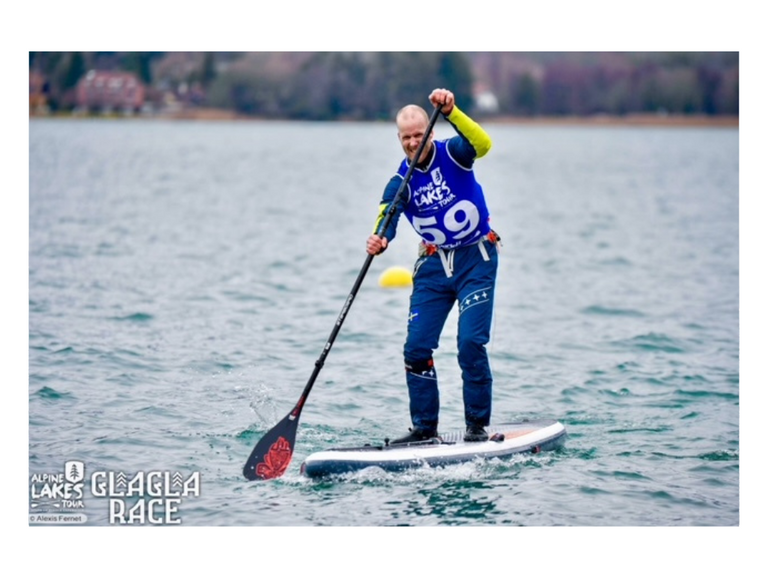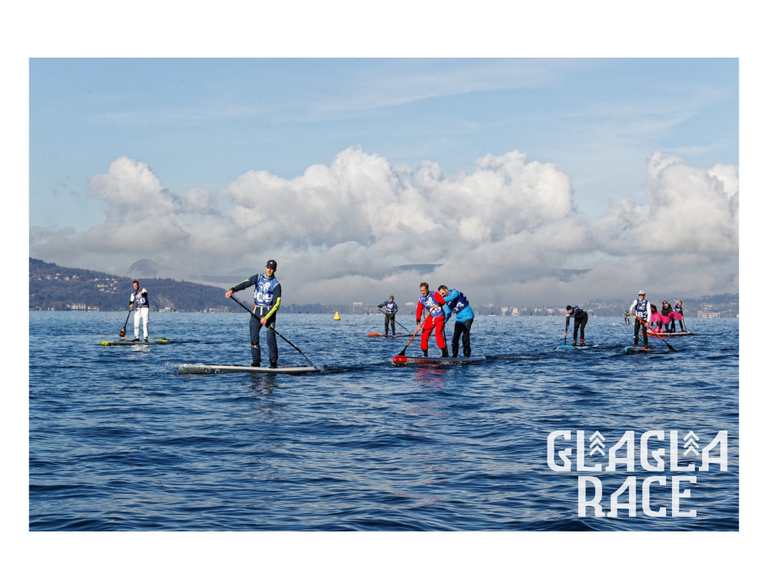 Question #1 : How long have you been paddling on a SUP for Göran ?
I've been paddling on a stand up paddle board for approximately 10 years now.
Question #2 : We are looking forward to having you back at this year's Gla Gla race. What is it that you like most about the race?
Well, I always look forward to coming back to the race, especially GlaGla because it's a special event with it being hosted in the middle winter and it is always super organised, which makes it more enjoyable and stress free.
It's an event that has large numbers of participants attending from all over Europe, which I do enjoy seeing those people every year. It's such fun because within all the years I've been there, I have taken part in the race on the Saturday, which meant that I can go skiing on the Sunday and Monday. Paddling on the lake with approximately 400 to 600 people from all over the world, is a very special thing as well.
Question #3 : How do you train , what do you wear when it's cold ?
I train and paddle on the lakes, on the sea and on the rivers in Sweden all year around.
I do swimming, long distance walks and in the winter I do cross country skiing. Normally I use the same clothes as I use when I do cross country skiing or running, and sometimes I put a dry suit on when the water is cold and if I paddle by myself I will always wear a PFD or lifejacket as well.
Question #4 : You are a Red Paddle addict. What do you like about this brand ? Which Red Paddle Board are you going to use for the GlaGla race ?
The best thing about Red Paddle Co is that they've been around for over 10 years now and they always try to improve and innovate the standard and the quality of their boards every year. What I like about using the inflatable boards is that you can always bring it with you on a flight or in the car or however you travel. When I take part in these global races, I always paddle the 12'6" Elite and that's what I'm going to paddle this year as well….it's one of the fastest inflatable race boards around!
Thanks Göran and see you soon at the GlaGla Race !
Fun Facts about Göran Gustavsson.
- SUP for over 10 years now everything from competition, adventure paddling to surfing.
- My favorite boards are the Elite 14 'Voyager 13'2 "and 9'6" Compact.
- I paddle 3-5 times a week mostly in rivers but also lakes and seas.
- Canoeing makes me relax, enjoy nature, see new places and experience things.
- My favourite competition is the SUP11citytour because it is a week of fun and hard work with a lot of paddlers from all over the world.