Return to blog
Paddling the Alpine Scenery of Germany
Responsibility
Posted by Maxine Smiles -Cooke
Think it's pretty safe to say, Autumn is well and truly upon us in the Northern hemisphere. Seems like just overnight, the temperature has plummeted and the winter woolies are beginning to make an appearance. That sways us towards the topic inspiration for this week's Wanderlust Wednesday's blog, Germany. Known for its grand expanse of mountains, alpine lakes and forestry landscape, we thought it would make a pretty accurate destination representation of where you can take your board in the forth-coming weeks. Using all of your REDventure imagery, join us as we paddle the historical country, not just famous for its scenic drives and fancy cars!
1. Lake Eibsee, Germany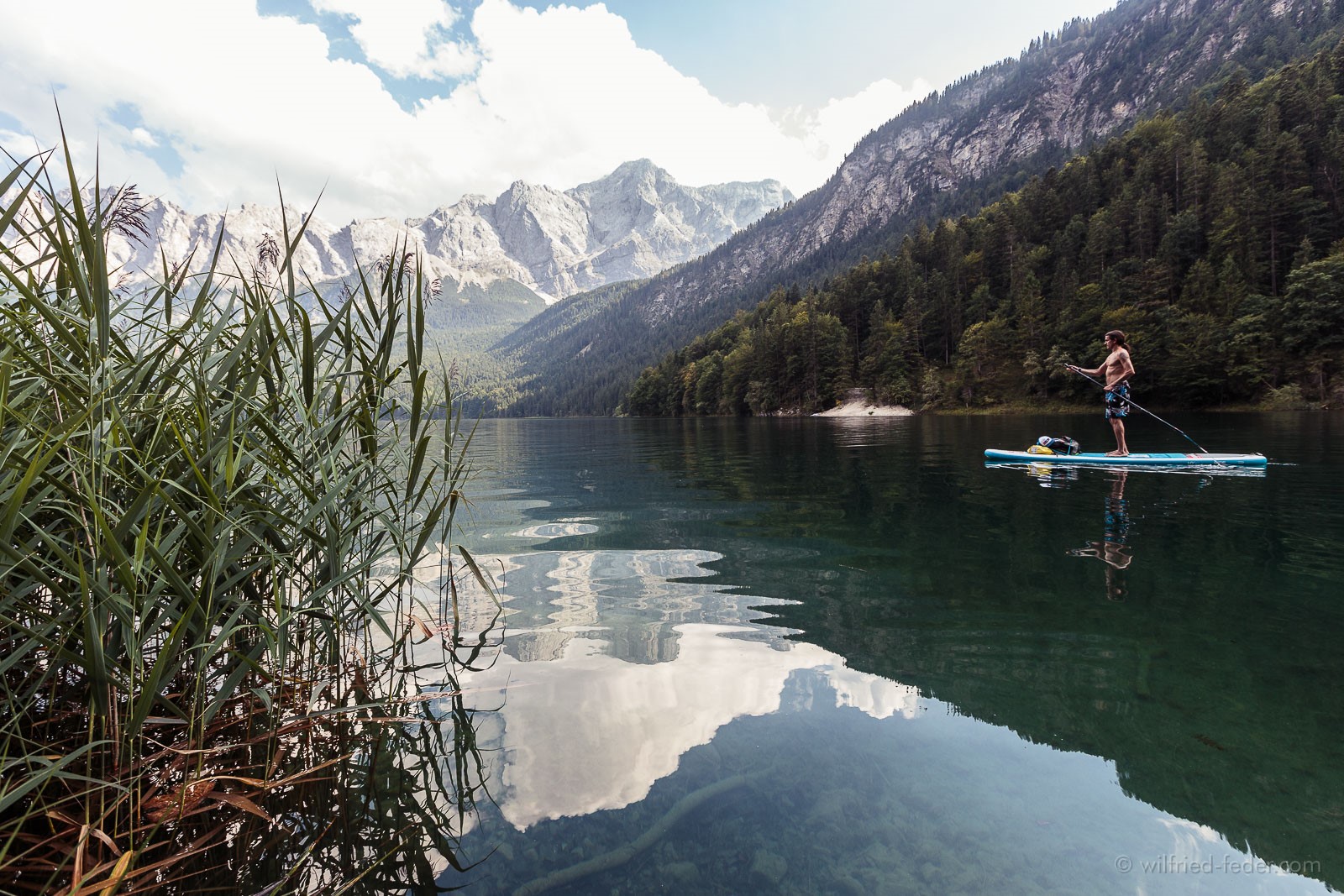 Image Credit: Wilfried Feder | wilfried-feder.com
Just a 1.5hr train journey away from Munich, Lake Eibsee is swamped with alpine woodlands, snowy mountainous backdrops and deep teal-green waters, safe to say, an autumnal dream vacation. Lying at the foot of the Zugspitze, Germany's highest mountain, the Eibsee is the ultimate paddle-boarder's dream. With panoramic views surrounding the lake and waters that are ever-changing colour, the serene location will simply blow your mind!
2. Lake Walchen, Germany
Image Credit: Wilfried Feder | wilfried-feder.com
Holding the grand title of Germany's largest alpine lake, the Walchensee or Lake Walchen is again located, just 47 miles from the historical city of Munich. Sailing and Windsurfing enthusiasts descend to the lake in their masses, craving that dosage of crisp fresh air and all-round natural beauty. Walchensee itself is a contemplative, typically upper Bavarian village surrounded by glorious mountain scenery. Visitors can also travel up the 5,680 foot Herzogstand mountain, via the cable car service which offer extraordinary views of the lake.
3. Lake Kochel, Germany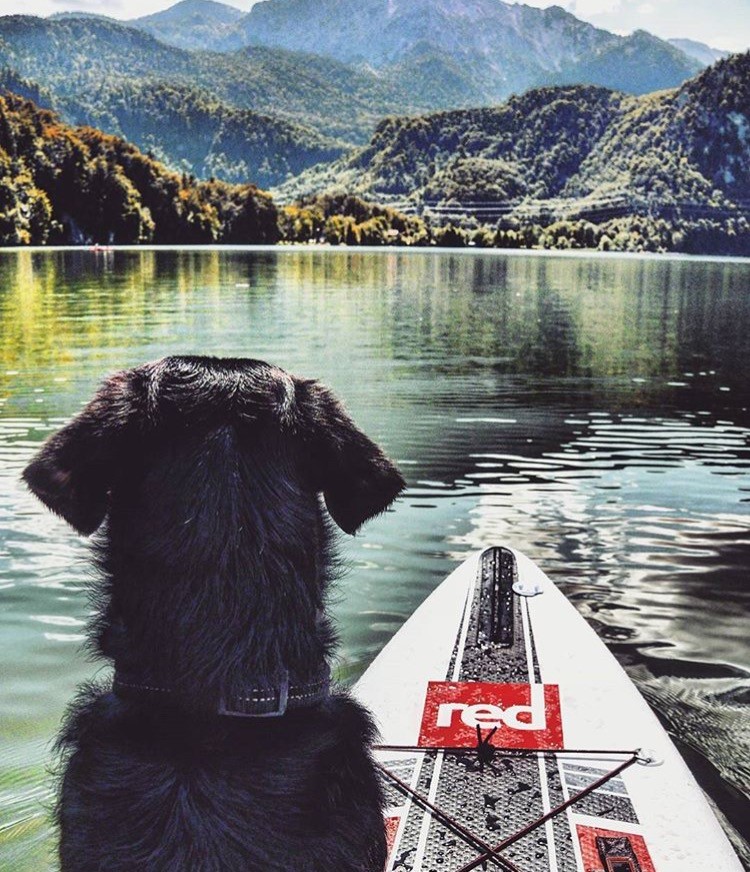 A major attraction for the sporty adventurers and local artists, Lake Kochel sits on the edge of the Bavarian Alps, sprawling an area of around 6 sq km, about 40 miles south of Munich. Surrounded by the picturesque Herzogstand and Heimgarten mountains, the lake sees a constant surge of visitors all-year-round. During the summer time, locals can be seen to flock to the cool waters for a leisurely swim or in this case, a REDventure paddle. Others can be seen to recline on the expansive lawns with a good book or a picnic. With a range of lakeside villages encompassing the Kochel, visitors get the chance to experience real Bavarian charm in a beautiful montane setting.
4. Berlin, Germany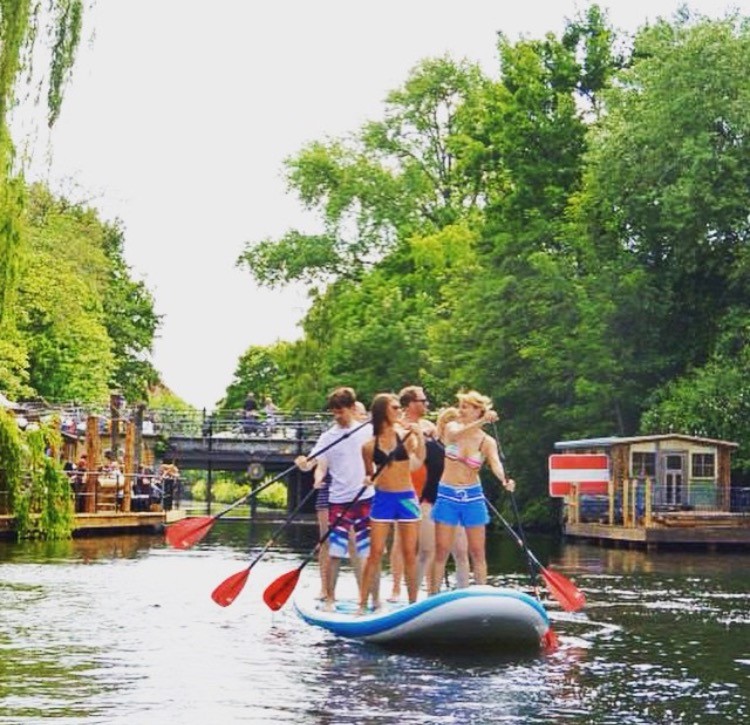 Finishing off in the German capital itself, Berlin is certainly a very hip, up-and-coming, vibrant city for all ages. Not simply known for its German historical stance, cool clubbing spots and endless streets of bustling restaurants and bars, but it's range of lakes (80 to be precise!) and canals that are highly-rated by locals and tourists. What seems unlikely with Berlin's heavy history, runs a thread of bucolic peace, water. With a network of 80 lakes, that together make up just a fraction of the 3000 lakes found in the surrounding region of Brandenburg, a high-flying-city-goer will still be able to find a secluded spot for a soul enhancing REDventure paddle.
…See you there!
Get the right tool for the job by checking out our range of boards!
Be sure to catch us next week to inspire you to #exploreyourworld!
If you don't already make sure you follow us on:
Facebook – https://www.facebook.com/Redpaddle
Instagram – https://www.instagram.com/redpaddleco
Twitter – @redpaddleco