Return to blog
Top 5 Benefits Of Choosing A Multi-Person Paddle Board
Posted by Alex Clasper
Any kind of paddle boarding is always great fun, however SUPing on a multi-person paddle board comes with its own set of benefits. So if you've been considering investing in a multi-person paddle board, the following guide might just help you make your decision. These are just a few of the main advantages that come with owning a multi-person paddle board:
More Sociable
In our eyes, the only thing that could make a SUP adventure even better is sharing it with your favourite people. A multi-person paddle board makes SUPing a highly sociable experience, enabling you to discover new locations together whilst chatting and having a laugh along the way. With the Red Paddle Co 17'0'' XL Ride Multi-Person Inflatable Paddle Board, you can make it an 8-person party, with plenty of space left over to bring additional kit using the cargo tie down points. Pack up plenty of snacks and beverages in our Waterproof Cooler Bag, attach it to the multi-person paddle board, and you've got yourself an incredible day out on this giant inflatable SUP!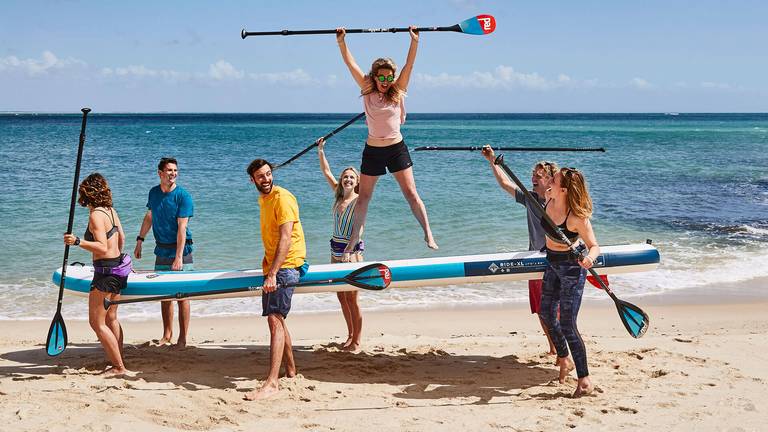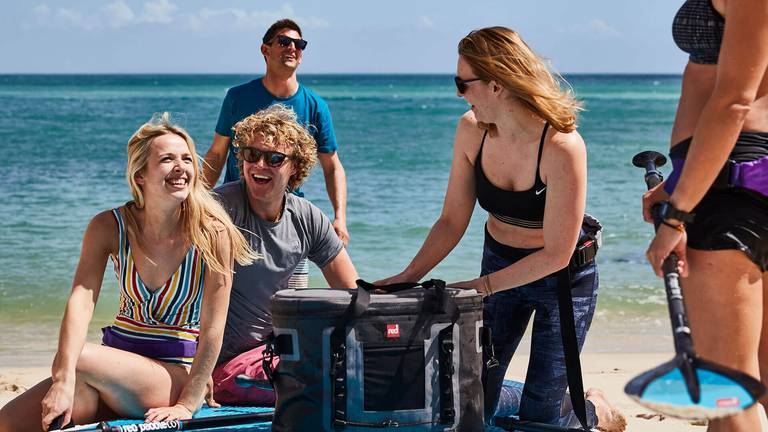 Perfect For Beginners
If you would like to introduce someone to paddle boarding then a multi-person paddle board is a great way to do so. Going out on the water with more experienced SUPers enables beginners to build up their skills, with the support of another person. It's also a great way to pick up tips and tricks from other paddlers in order to build up your paddling skills, even if you're a bit more experienced then beginner level. As a multi-person paddle board is wider and larger in size, it also offers a greater level of stability, which is helpful for beginners who are looking to nail the basics.
Versatile
Another hugely beneficial characteristic of multi-person paddle boards is their versatility. Head out on a chilled adventure with our 2 person 15'0'' Voyager Tandem Inflatable SUP, race with your team on the 22" Dragon Multi-Person Inflatable SUP, or have a fun-filled group outing with the massive 17" Ride SUP that we mentioned earlier. From casual exploring to elite competition, a multi-person paddle board is perfectly suited to a huge range of SUPing activities, and this is just one of the reasons we're such big fans here at Red Paddle Co.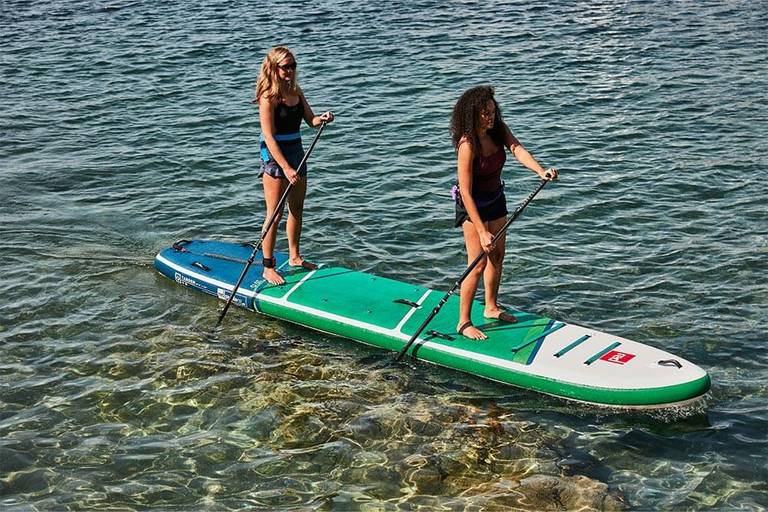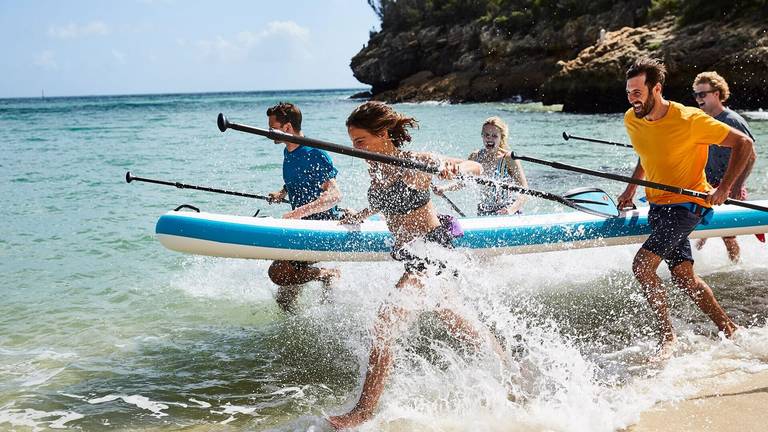 More Space To Carry Kit
A multi-person paddle board is ideal for weekend adventures, not just because it enables you to paddle as a group, but also due to the fact that it provides more space for carrying additional kit. At 8″/200mm thick, the 15'0'' Voyager Tandem has a huge volume for bringing a few luxury extras with you (including a four legged friend!). Similarly, the 17'0'' XL Ride SUP has plenty of space on the main deck pad or at the front for carrying the belongings of all the group. Packing your gear into a Red Paddle Co Waterproof SUP Deck Bag will enable you to attach it easily and securely to the board using the reliable luggage tensioning system. For longer adventures where you may need additional storage, our Waterproof Kit Bags and Dry Bags are lightweight and perfect for keeping belongings organised, dry and secure.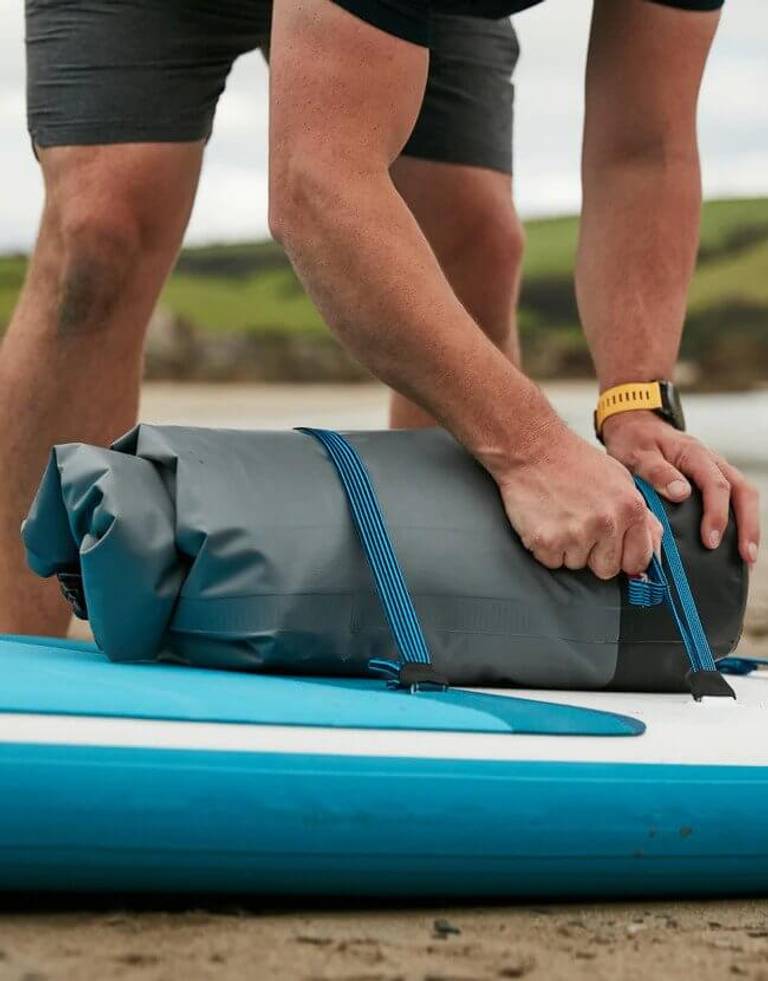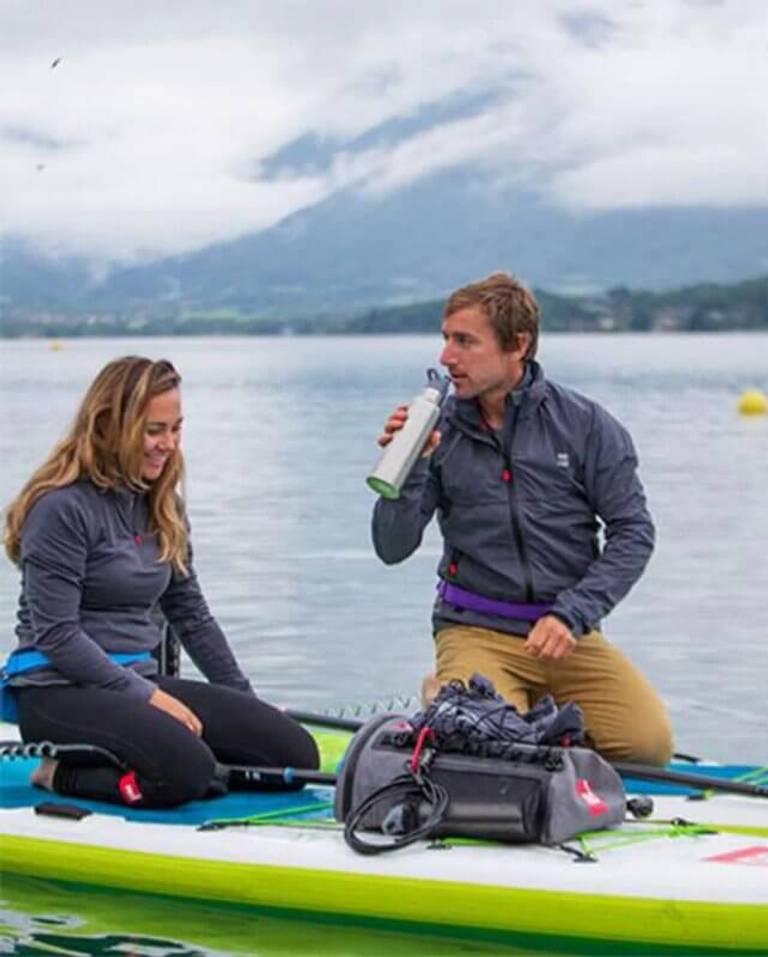 Share The Load
Whilst all Red Paddle Co inflatable SUPs are easy to set up and transport, it never hurts to have an extra pair of hands! Our 8 person paddle board has several valves so that you can share the job of inflation, speeding up the process and giving you more time out on the water. It also has multiple grab handles so that everyone can help out with carrying it to the water which will lighten the load. When it comes to racing, a multi-person paddle board allows you to share skills and knowledge, whilst setting up and getting ready to race as a team, rather than single-handedly.
For guidance choosing the perfect multi-person paddle board to suit your requirements, please don't hesitate to get in touch with the team today.