Return to blog
Beginner's Guide To Lake Swimming In Summer
Posted by Luke Green
Open Water Lake swimming is a fantastic way to reduce feelings of anxiety and depression while boosting blood circulation and improving your immune system; the benefits of lake swimming are endless. What better time to plunge into the water for your first swim than during the summer?
We've put together a helpful guide to answer all your questions on open water lake swimming including your pre, during and post-swim FAQ. Get ready to explore the fresh, lapping waters and warm sunshine with our top tips…
Pre-Swim
Where can I go lake swimming?
WOWSA or Outdoor Swimmer are great places to find a supervised open water lake swimming venue and enjoy group swims. But if you'd prefer to discover free bodies of water on your own, it's important to monitor weather conditions, water temperature, surface conditions and the presence of water safety charities such as the RNLI. Follow #wildswimmingusa on Instagram for inspirational destination ideas.
What gear do I need for open water lake swimming?
A bright-coloured silicone hat, dry bag or tow bag and goggles are all a must for open water lake swimming - the rest is down to preference. During the warm summer months, you may want to hang up your full-length winter wetsuit and opt for a swimming costume or shorty. If you tend to get a bit chilly, simply add some neoprene gloves or socks.
Interested in early morning or evening swimming? Add a safety light to your dry bag for increased visibility. No matter the time of day, ensure you wear water-resistant sunscreen during your open water swim; UV rays not only beam down onto your skin but also reflect off the water. Broad-spectrum sun protection will prevent skin damage (burning/blistering), redness and skin cancer.
How is lake swimming different to pool swimming?
As opposed to the still water and the designated lanes you experience during pool swimming, with open water lake swimming you have to be aware of plants, wildlife and reduced visibility. In lane swimming, we often measure success based on our speed, but in lake swimming performance is judged on distance and endurance - swimming safely and controlling your breathing are important.
What time of year can I go lake swimming?
Any time of the year! Open water lake swimming isn't just reserved for summer months - it can be enjoyed all year round, just check the weather and water conditions before diving in.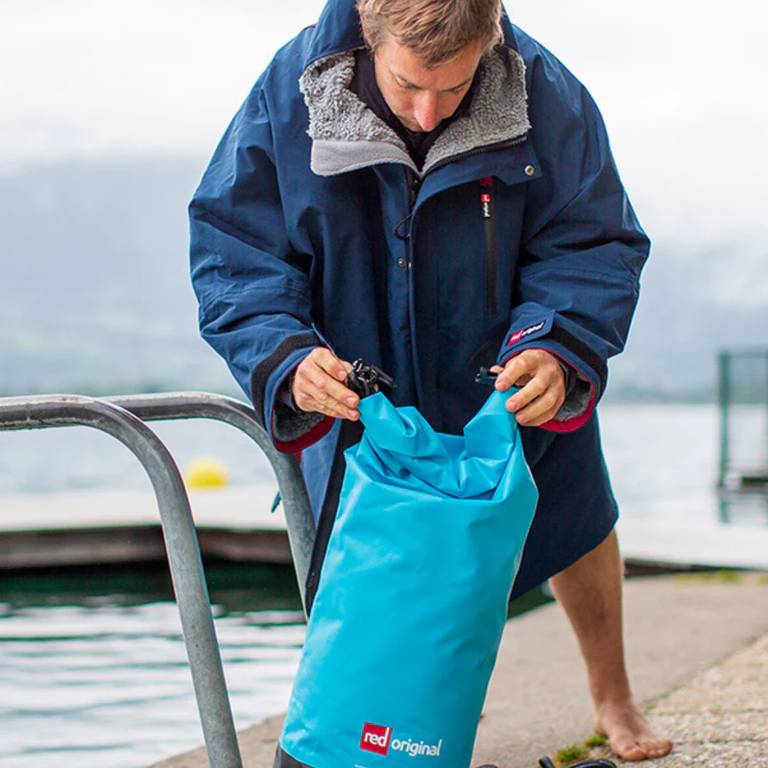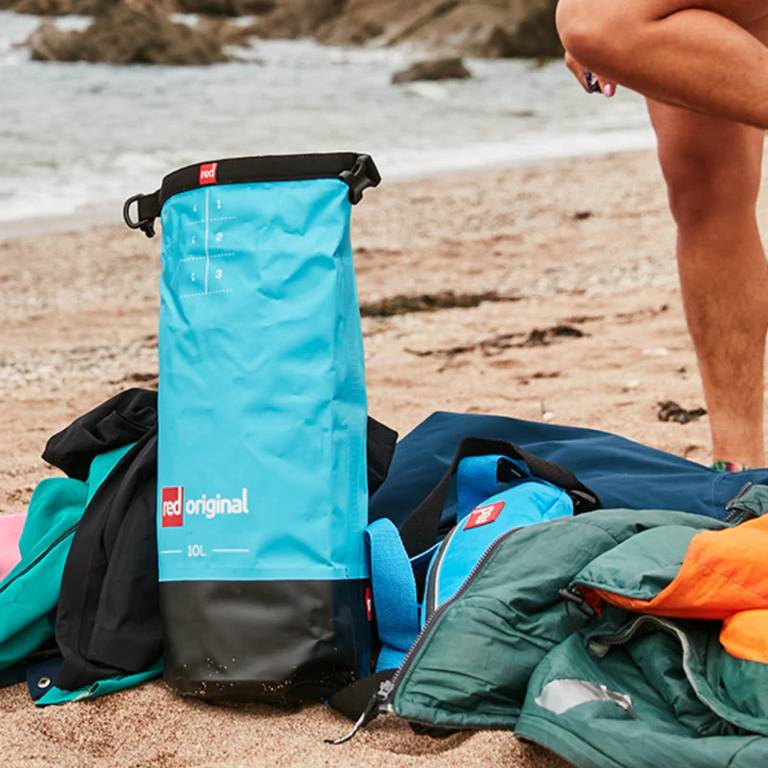 During Your Swim
What should I look for before I start lake swimming?
Always assess your surroundings! At commercial swimming points there will be a designated swimming area that is continuously monitored for your safety. Otherwise, it's important to check for three key hazards before your swim: drop-offs, strong currents, boats and other water activities that could create swell or crash into you. Top tip: Attaching a coloured dry or tow bag will help you stay visible to others.
Blue-green algae can appear in freshwater bodies such as lakes, but some kinds can be toxic to humans and lethal to animals. Before you swim, check for visible signs of green-brown flakes and a grassy scent.
What route should I take?
If there isn't a visible route already, we'd recommend following the shoreline, pin-pointing landmarks to guide you. To reduce fatigue, look at tide times before setting off; swim into the waves on your way out, so you can ensure they push you in on your way back to shore.
What should I do in an emergency?
If the worst does happen, you'll want to be prepared. In case of an emergency, call 999 (UK) or 911 (US) and ask for the coastguard. It's important to invest in a waterproof pouch for your mobile phone, so you're ready for any emergency.
We'd recommend a 100% waterproof, compact and leakproof pouch that easily attaches to your body for quick access.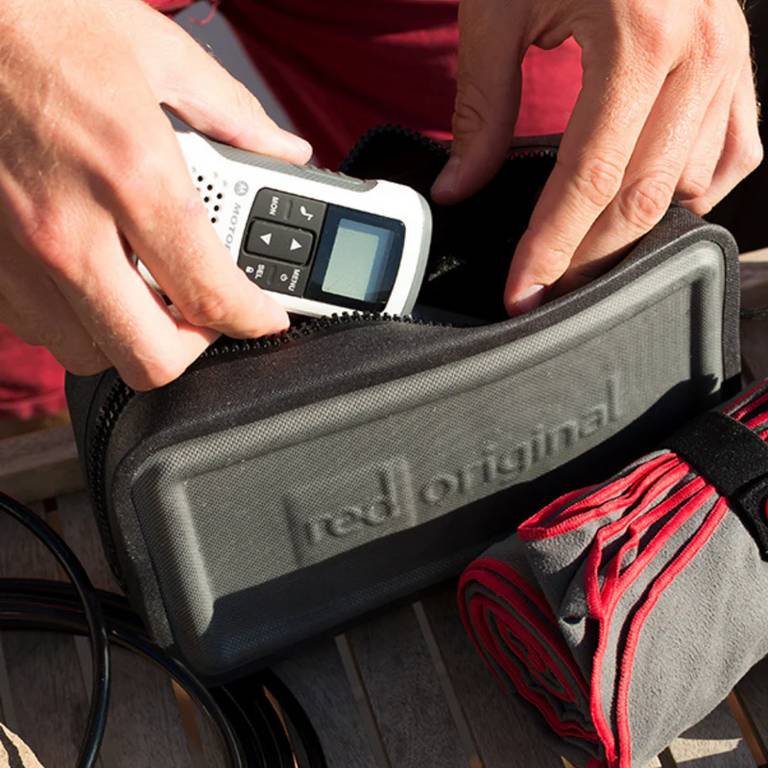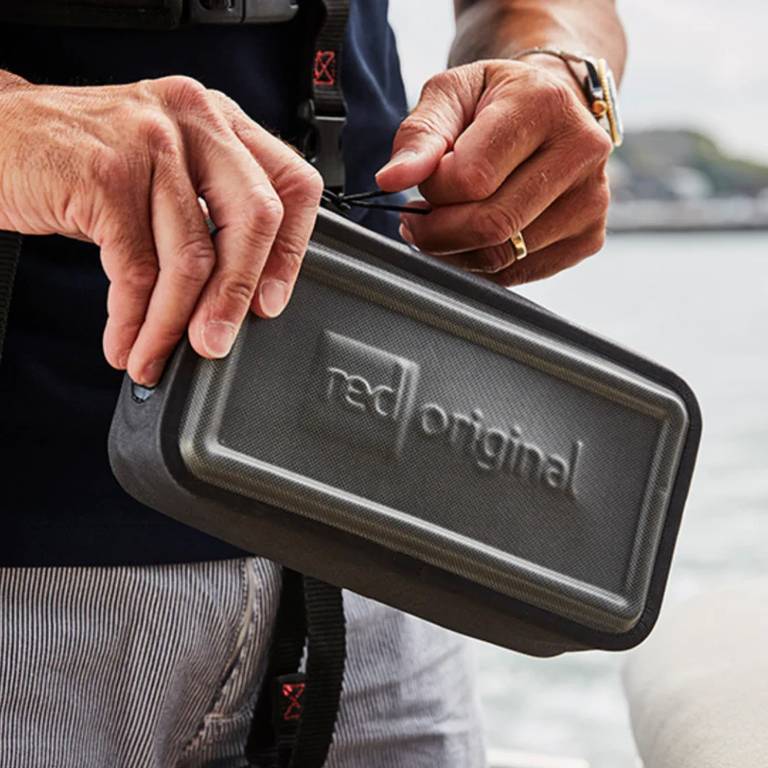 Post-Swim
How do I warm-up or cool down after my swim?
Pop on your changing robe to prevent heat loss after you've left the water. For optimal warmth, choose a moisture-wicking fleece-lined design with a hood and internal pockets for easy changing.
Open water swimming is a full body workout, so it's important to keep hydrated, we'd recommend packing a durable anti-rust water bottle that can contain both hot and cold drinks, whilst surviving the wet elements.
How do I clean my swimming kit?
To reduce the likelihood of an invasive species transferring between bodies of water and pro-long the life of your gear it's important to wash your kit after use. For best results, wash with an outdoor hose rather than in your bathroom to prevent the invasive species from entering your home water system.
Lake Swimming Summer Kit List:
Swimsuit or short wetsuit
Bright swimming hat
Goggles
Sunscreen
Waterproof dry bag
Warm clothes
Light or whistle