Return to blog
Red's Top 10 Gifts Under 50 For Christmas 2022
Posted by Alex Clasper
In need of some gift inspiration this festive season? The following guide is here to help you tick a few boxes off your Christmas shopping list. From performance sports clothing to winter accessories and water sports kit, we've rounded up our top 10 gifts under 50 for Christmas 2022. These are the gifts that have made it onto the list:
Looking for the perfect gift for the water sports fan in your life? This super soft Towelling Change Robe is a practical and thoughtful choice. Made from 430gsm premium 100% cotton, the towelling robe helps users dry quickly and stay warm whilst providing plenty of space for changing out of wet kit effortlessly. Ideal for loved ones who enjoy spending time in the water or at the beach, the towelling robe is available in men's, women's or kid's sizes.
One of our top 10 Christmas gifts under 50 for any active people in your life is the Red Original Performance T-Shirt for men and women. Made using Dri-Release™ technology which stops sweat clinging to fibres and keeps wearers feeling fresh, this lightweight t-shirt also benefits from UV protection. A great fit for activities both on and off the water, whether that's heading to the gym, the beach or the coffee shop, this is a practical gift that your loved ones will get plenty of wear out of.
In this day and age where we know the problem with using disposable plastic bottles, everyone needs a good quality reusable water bottle. This is one of Red's best Christmas gifts under 50 that's bound to please anyone in your life. Red's Stainless Steel Water Bottle isn't just any water bottle, it's actually double award-winning. The anti-rust and anti-corrosion design makes it durable in all outdoor environments, and the insulated construction keeps drinks hot for 12 hours or cold for 24 hours.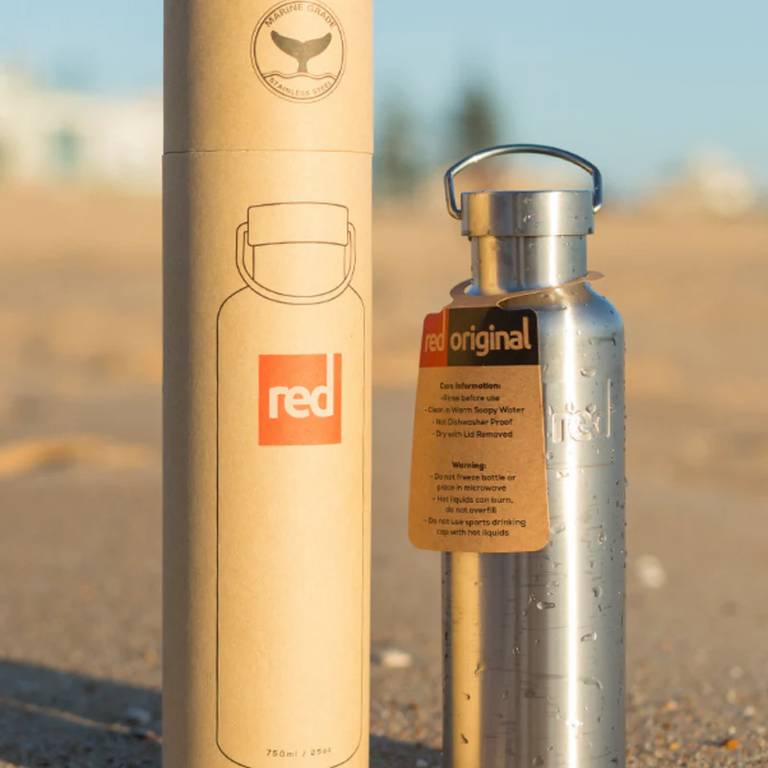 Merino Beanie
One of our cosiest gifts under 50 that's perfectly suited to the winter season is Red's Merino Beanie that's made from responsibly sourced Merino wool rib knit. Merino wool is naturally super soft and moisture wicking, and the beanie design also benefits from excellent stretch and fit. Responsibly produced in the UK, an additional 3M reflective yarn twist is highly reflective in low light conditions making it suitable for outdoor activities 365 days of the year.
Crisp and understated with a comfortable and relaxed fit, our Estuary T-Shirt is made from 100% organic 180 gsm cotton that's been responsibly sourced. This is one of the most versatile gifts under 50 for him or her, as its stylish design makes it equally well suited for use in urban environments as it is for use in the great outdoors. The t-shirt is available in a choice of black or white to suit different style preferences.
A SUP leash is an essential piece of safety equipment for any paddler and so will be a practical choice of gift for any keen paddle boarders out there. A Coiled SUP Leash is suitable for flat water paddlers and racers, and Red's design features dual pivot points to reduce twist, as well as a handy integrated key pouch. If you know someone who uses their SUP in surf conditions then they'll need Red's straight leash which also features a comfortable neoprene cuff.
Another one of our best Christmas gifts under 50 pounds has to be the Red Original Roll Top Dry Bag, available in 10L, 30L or 60L capacity. A versatile bag for keeping valuables 100% dry, this waterproof bag is perfect for use in a range of outdoor activities such as sailing, paddle boarding, kayaking or a day at the beach. An easy-to-use roll top closure seals the bag securely, whilst a multi use D-ring on the base enables it to be used with the padded carry strap or left to drip dry if the bag gets wet.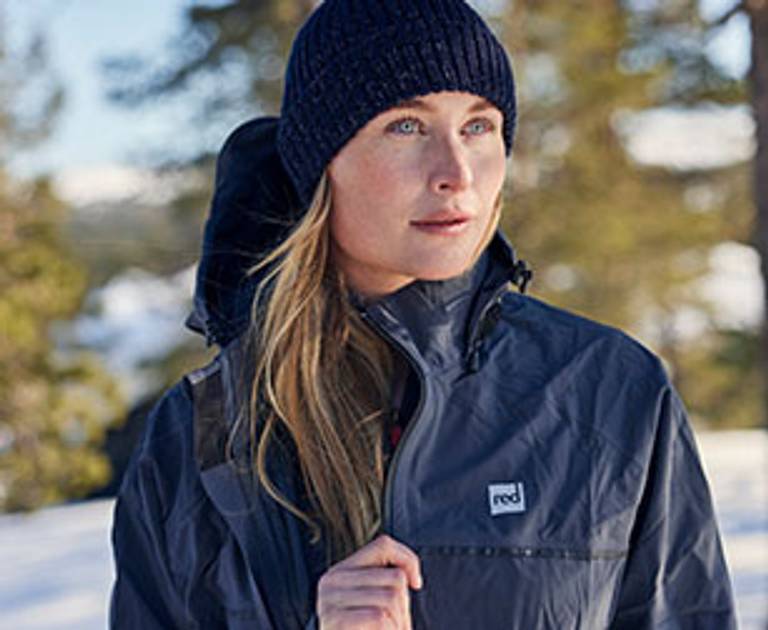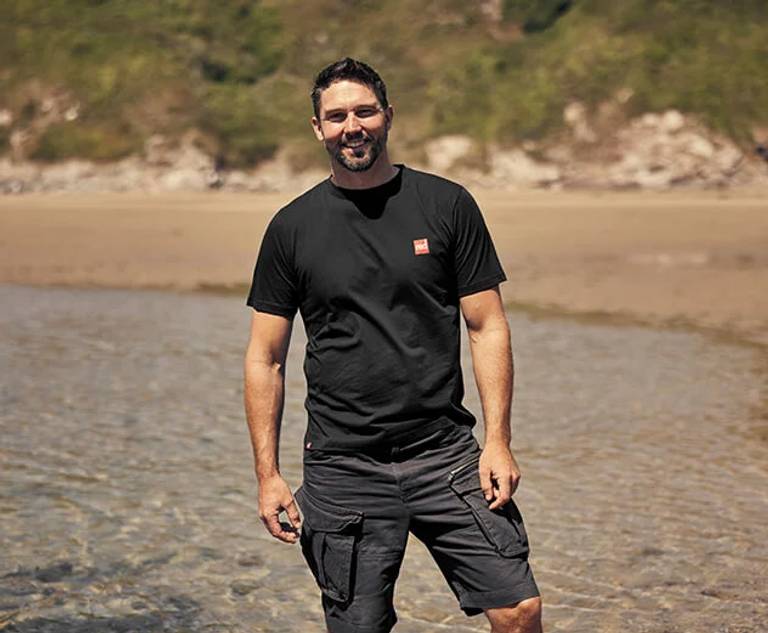 Another great gift idea for paddle boarders is our Travel SUP Paddle Bag. This provides a secure and practical way for SUPers to carry their paddles with them. The bag features a water-resistant padded lining and offers storage space for protecting up to two 3 piece paddles. An ergonomic carry handle makes for comfortable and easy transportation, whilst there is also the option to add a shoulder strap. Red's protective SUP Paddle Blade Cover is another practical option if you're searching for paddle boarding Christmas presents under 50 pounds.
Pro Change Robe Stash Bag
Do any of your loved ones own a Red waterproof changing robe? If so, the Stash Bag has to be among your best gifts under 50 for them. This innovative bag enables users to store their change robe (up to an XL Pro Change EVO) securely, and the bag compresses to a compact size using an air dump valve. Added storage with the front mesh pocket is ideal for storing valuables like phone and keys, whilst a padded detachable carry strap ensures that the bag is always comfortable to transport, enhanced by its lightweight nature.
Merino Headband
One of the best gifts under 50 for those who like to stay active throughout the winter months is our super soft Merino Headband. Itch-free, moisture-wicking and temperature regulating, the Merino wool keeps wearers feeling fresh whilst providing just the right amount of warmth in cold conditions - it's particularly good for keeping ears warm when hiking or running. The reflective yarn detailing provides visibility when exercising during winter evenings or mornings.