Return to blog
What Equipment Do You Need For Hiking In Summer?
Posted by Alex Clasper
Picking a stunning route with the best views is essential for planning the most epic summer hiking trip, but what equipment do you need for hiking in summer? This is an important question to think about in order to maximise the safety and enjoyment of your next expedition in the sunshine. From the best clothing to crucial safety items, carry on reading below for your essential summer hiking equipment list:
Breathable Clothing
If you're asking the question of 'what equipment do you need for hiking', there's no doubt you'll be wanting to know the best clothing items for hiking in the heat, as this is crucial for ensuring the safety and comfort of your trip. Breathable fabrics are the go-to here. As a minimum, you should wear a UV protective performance t-shirt, however on days with very high UV you should consider wearing a long sleeve performance top to keep your skin covered. For most hikes, a pair of lightweight, moisture wicking shorts will be suitable for wearing on your bottom half. Again, it might seem counterintuitive, however on very hot days you may want to consider wearing long, breathable trousers for the extra coverage (as well as protection from prickly brambles!).
Emergency Rain Jacket
A rain jacket might not be the first thing that comes to mind in answer to the question of 'what equipment do you need for hiking in summer'. However, as we know all too well in the UK, you can't always rely on the weather during the summer. You should always pack a lightweight waterproof jacket among your other hiking equipment in case of showers. The Red Original active jacket has underarm vents for cooling, whilst providing a 5k waterproof rating. The jacket comes with an attached pack down pocket, making it easy to store for hiking.
Hat & Sunglasses
When exercising in the heat, wearing a hat is essential for keeping the sun off your head and face in order to keep you cool and prevent the risk of heat stroke. Opt for a wide brimmed hat or sports cap made from breathable material to provide the right amount of coverage, whilst ensuring you remain comfortable. Pairing your hat with a lightweight neck gaiter is important for keeping the sun's rays off your neck, and you don't want to forget a good quality pair of shades for protecting your eyes. Make sure to cover any exposed skin with sunscreen, and bring plenty with you to reapply throughout the trip.
Drinks & Snacks (Plenty Of Them!)
It's always important to stay hydrated before, during and after exercise, however particularly when you're battling with higher temperatures. That's why, when thinking about what equipment you need for hiking, the importance of bringing plenty of water can't be over emphasised. You want to drink approximately 1.5 litres of water for every 2 hours of hiking, and so you'll need to make sure you bring enough in water bottles/ dispensers. If you know that your route has water sources along the way, you can cut down on pack weight by carrying enough water to reach the first refill station in a reusable water bottle. You'll also need to pack plenty of high energy snacks. Fruit, nuts and granola are all great options for keeping your energy levels topped up.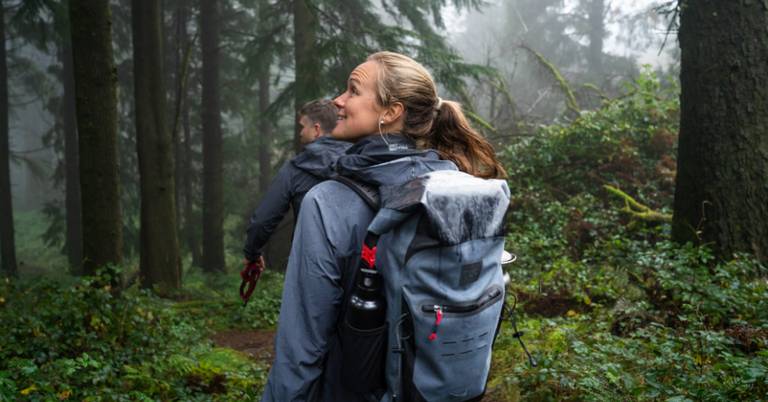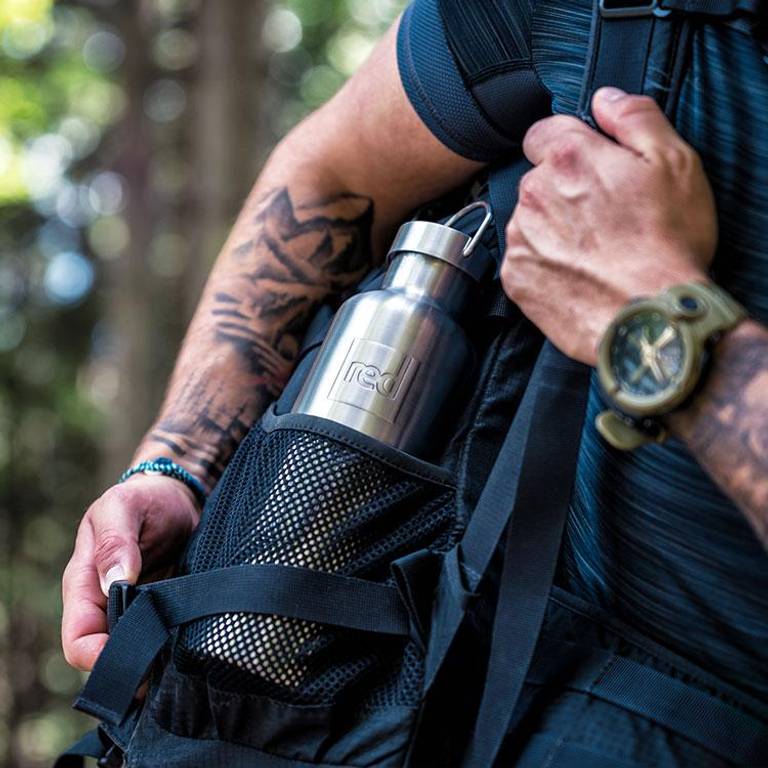 First Aid Kit
Accidents can happen to even the most experienced of hikers. It's not worth getting caught out and so always make sure to pack a first aid kit. Make sure to include antiseptic wipes, plasters, sterile gauze dressings, tweezers, bandages, medical tape, insect relief treatment and painkillers. It's always best to be prepared in this way, rather than underprepared.
Summer Hiking Boots
When discussing the topic of 'what equipment do you need for hiking', footwear is undoubtedly one of the most important considerations to make - after all, you'll be on your feet all day meaning you need the correct support. The best summer hiking boots should be lightweight and breathable, without compromising on waterproof protection, durability and ankle support. Boots made using Gore-Tex technology are perfect for summer as they allow sweat to escape, whilst preventing moisture from getting inside the boot.
Lightweight Backpack
You need somewhere to transport all this hiking equipment in comfort and ease, which is why it's so important to choose the right backpack for trekking in the warmer weather. If you're heading out on shorter day hikes, the Red Original 30L waterproof backpack is perfect for transporting the essentials with ease. It's made using lightweight CYCLEPET fabric that protects against the weather, whilst cooling foam adjustable straps and an airflow back panel ensure you stay comfortable and supported when carrying kit in hot weather. If you're heading out on an overnight or multi-day hike then you'll need to ensure your backpack has a big enough capacity for carrying a sleeping bag, mat and tent.
Phone & Torch
Don't forget to bring your phone. This will ensure you can call for help in the event of an emergency, whilst allowing you to capture some fantastic snapshots of your adventure. Even if you're only planning a day hike, it's also a sensible idea to bring a torch. This is important for safety in the event that you end up staying out longer than expected and start to lose the light. You can store essential valuables and items like this in a waterproof dry pouch that attaches securely and comfortably around your waist.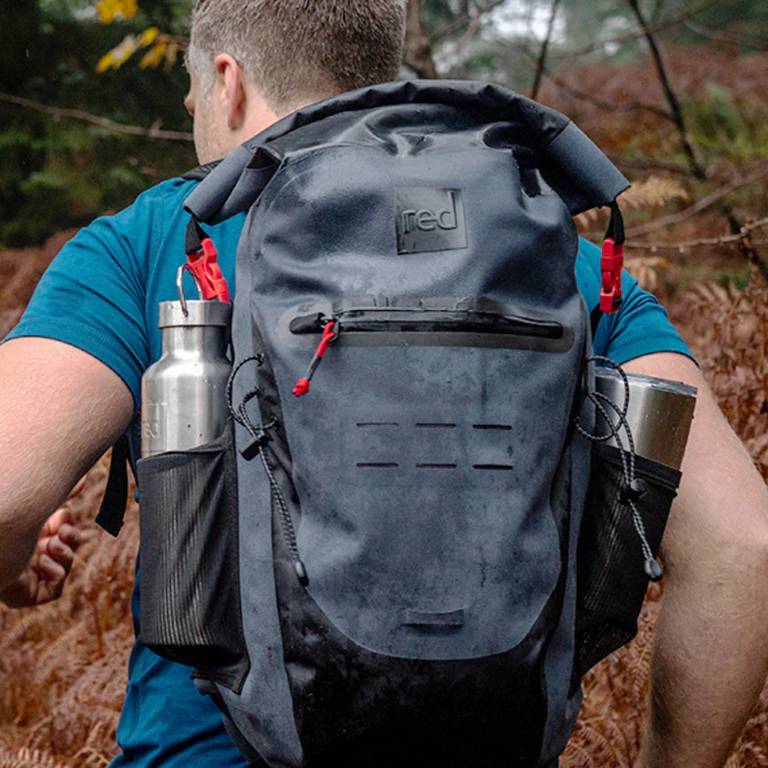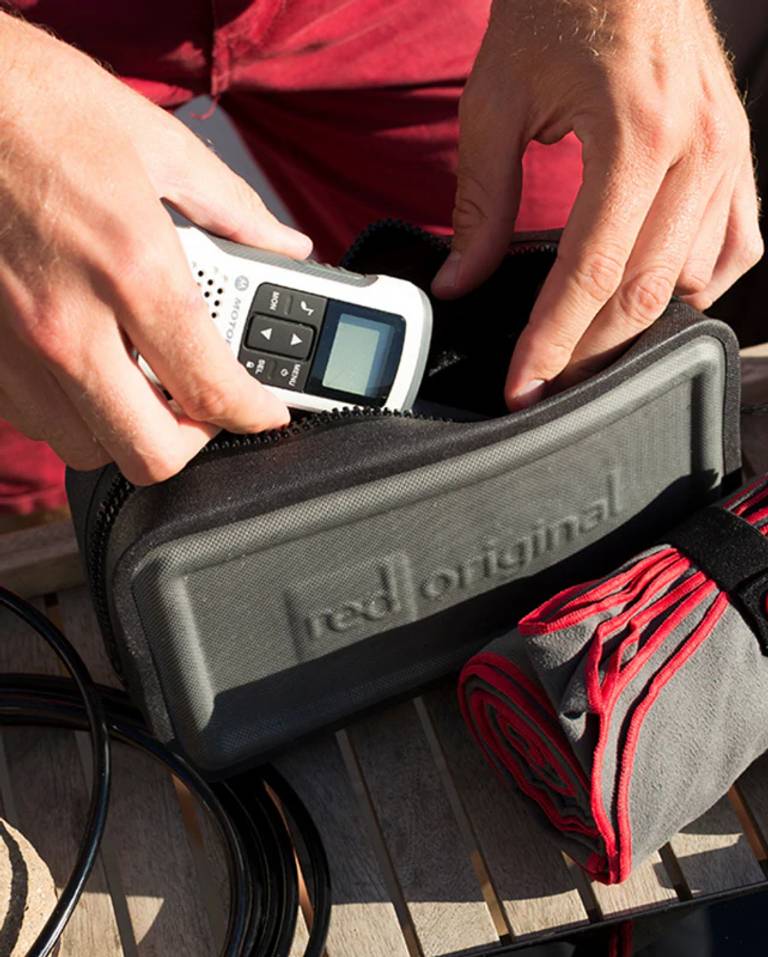 If you'd like further recommendations on the topic of 'what equipment do you need for hiking in summer' please don't hesitate to get in touch with the team at Red.