Return to blog
Kev Brady takes on Sri Lanka - Day 6
Brand
Posted by Jess Davies
Day 6 - Lakshman's House Preparation - 12/12/2016
I lay under my mosquito net, curtains and windows wide open allowing in the tranquil sounds of the jungle and temple prayers. After a trip to the toilet, I was horrified to see a spider nearly the size of my hand fall down from under the bowl. It fought the water furiously and I briskly walked out of the bathroom hoping it would be gone when I returned much, much later. I wouldn't say I'm arachnophobic as I can deal with them when necessary, but I do not like spiders. If they're in a web, fine. But the aggressive looking ones that strut around houses aggressively freak me out a bit. Especially, when it's a Sri Lankan Brown Huntsman.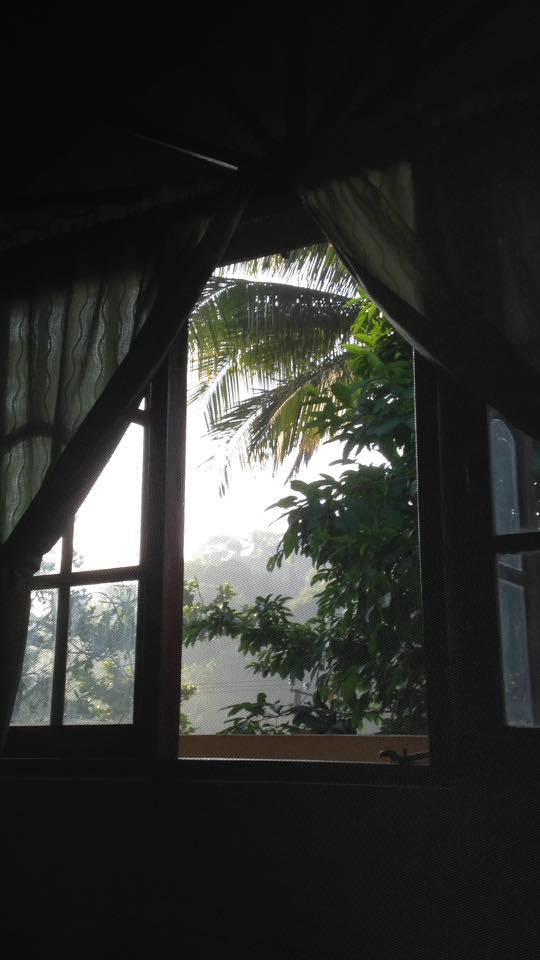 Lakshman shouted my name from the garden and I looked over the balcony to see him stood there with Rover. We briefly chatted and I said "Shall I come down and meet Rover?" I'm better with dogs than spiders. As I got to the bottom of the stairs, Rover came at me stopping two feet away barking angrily at my face. He didn't calm down until Lakshman took him away. Good guard dog. Shortly after he was locked away, I joined them for one of the tastiest breakfasts I have ever eaten. Rice, curried pumpkin, spinach and jackfruit, which I genuinely thought was beef and they were pulling my leg.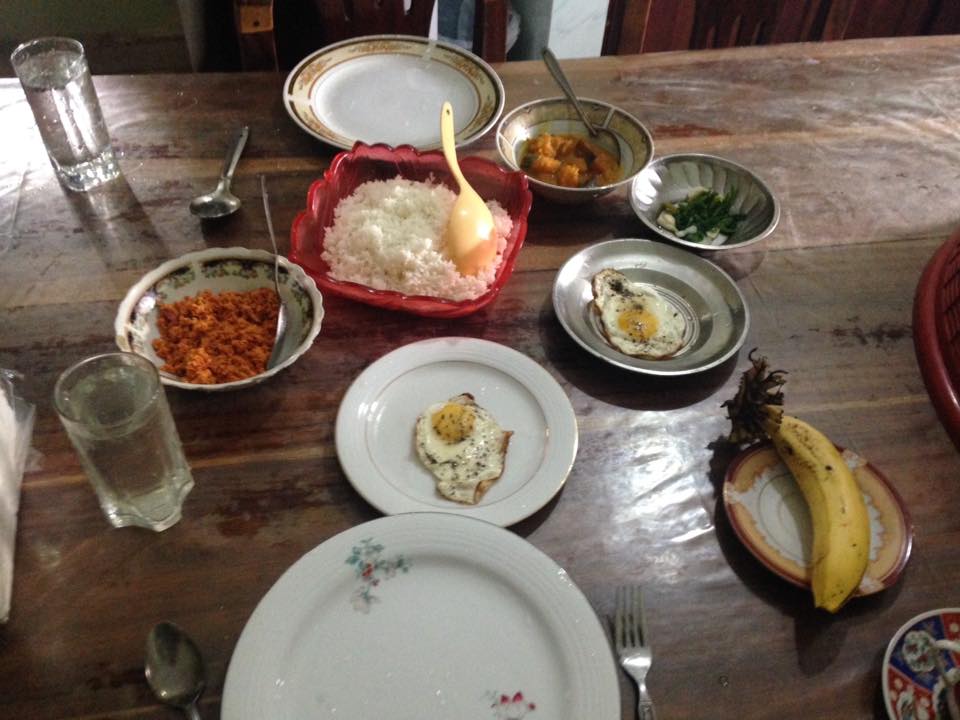 The rest of the afternoon was spent organising my gear and writing. I went for a short walk in the sunshine down to the bridge over the Mahaweli. I stared up and down stream for a few hundred metres. I could see people playing and washing on the rocks and small rapids. What a pleasure it would be to meet these folk while paddling past, I thought. Excitement was beginning to build inside me.
On my return, I sat down with Lakshman to talk logistics on how to get to the source. My plan was to leave my SUP near the Kotmale reservoir, google maps was telling me that the two tributaries to the Mahaweli above were unpaddleable due to shallows, rocks and waterfalls. From there I would take a bus to Ambewela, the nearest village to the source, and begin walking back to my board. I estimated this to be around a 50km hike. Lakshman made a few phone calls and arranged a place close to Kotmale reservoir to safely leave my board and found out the buses I needed to take - 6 in total! Tomorrow would be a long day.
Lakshman invited me on a few mile walk around the area. We climbed a large hill which was peaked with a large rock. The sun was just setting behind the jungle covered hills in the distance. Young boys everywhere were flying kites, or trying to get their kites down from trees. It was a beautiful landscape. On our route back Lakshman wanted me to see a Buddhist temple as he and Indira are Buddhists. We passed a group of women and young girls carrying baskets of flowers. He said they were taking the flowers to the temple to worship, so I asked him - 'why flowers?'. He said tomorrow the flowers will have wilted, dried and will be gone. This is to remind us that our lives are the same and we must not spend it doing bad things to one another.


As we reached the temple, I removed my shoes and climbed the stairs. Built into the side of a huge rock, it was very dark. A large statue of a Buddha lying down was in the final room. As I stood there, the group of women we passed came in and began carefully and very deliberately, arranging the flowers in front of Buddha. One of them came to me and asked "would you like some flowers to lay down and worship?". I thanked her as she gave me a handful of white and yellow flowers. I lay them down doing my best flower arranging impression (florist was actually one of the results on my careers advice test when I was 15).
We walked back in almost darkness and the sight and sounds of birds was now replaced with large bats going out to feed and the high pitched croaks of frogs. Before another amazing meal cooked by Indira, Lakshman taught me a lesson on the table tennis table, comfortably beating me 4-2.
Until next time!