Return to blog
8 Winter Hiking Safety Tips For The Cold-Weather Adventurer
Posted by Luke Green
Hiking during the winter is great fun, however it does come with its own set of hazards. Colder temperatures and adverse weather such as snow and ice can all make winter hiking more challenging, but also more hazardous. In order to keep yourself safe (and warm!) on your next adventure, be sure to consider the following winter hiking safety tips:
Check The Weather
One of the most important winter hiking safety tips to remember is to check the weather before you head out. It's important to check the weather forecast in detail in order to plan your trip accordingly, and to make sure that you know what gear you need to bring. Where possible, you should aim to hike on days when the weather is dry and when there is good visibility. Ice, snow and heavy rainfall will make conditions more hazardous, and so where possible, it's always best to avoid hiking in these weather conditions.
Set Off Early & Give Yourself Enough Time
During the winter, you've got less hours of daylight to complete your hike and so it's essential to bear this in mind when planning your trip. Setting off early is a really important winter hiking safety tip as this will give you the time you need to complete your trip before you lose visibility. It's also a sensible winter hiking safety tip to consider shortening your usual routes in cold weather. Adverse weather conditions can slow you down, making a regular hike a lot more challenging than usual. Bring a torch with you, just in case you are delayed and end up completing your hike in low light conditions.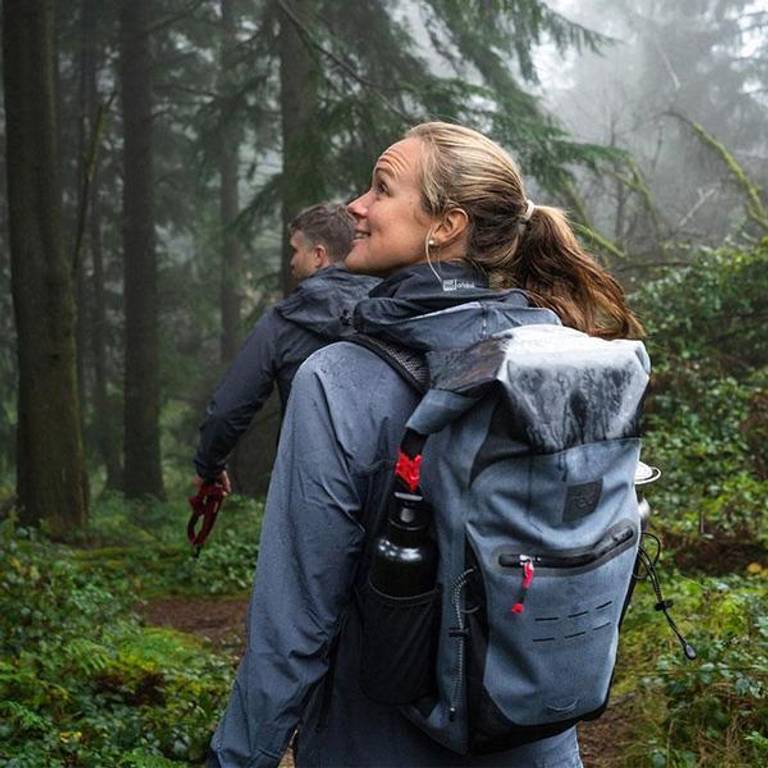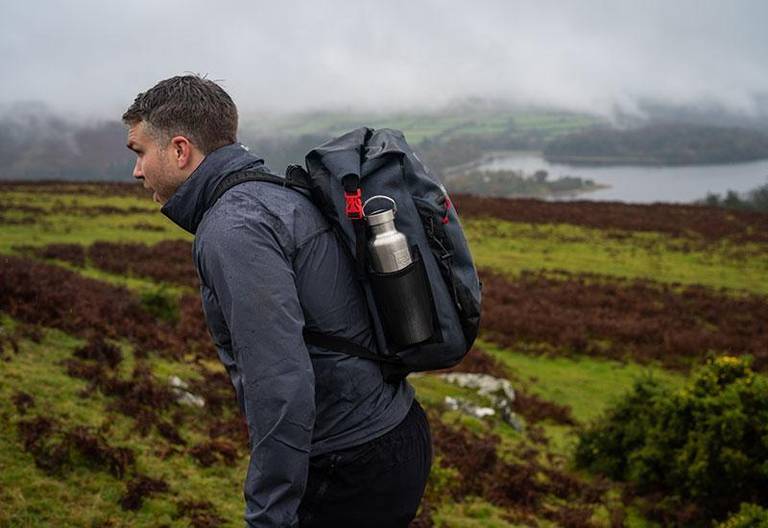 Dress For The Weather
One of the most important winter hiking safety tips that you need to remember is to wear the appropriate clothing for the weather conditions. When it comes to choosing the right clothing, our top winter hiking safety tip is to layer up. Start with a base layer, adding top layers and an outer waterproof layer. Wearing our Performance Top Layer over our Performance T-Shirt is a great way to keep yourself warm on your hike. Both are made using moisture wicking fabric which keeps you warm whilst allowing your skin to breathe, keeping you comfortable as you power through your hike. For a lightweight, waterproof outer layer, make sure to pack our Waterproof Active Jacket that benefits from watertight YKK zips and a reflective trim that makes you more visible in low light conditions. On top of your layers, don't forget a scarf, hat, gloves and waterproof winter hiking boots of course!
Don't Hike Alone
Hiking with a friend is an important winter hiking safety tip, however it's also an essential safety tip for hiking at any time of the year. Hiking with a friend or in a group is essential for helping you stay safe, as well as being a lot more enjoyable. Make sure that you're always in sight of each other so that you can call for help in the event of an emergency.
Take A Phone In Case Of Emergencies
Aside from walking with a friend, another crucial winter hiking safety tip is to always bring a phone along with you. This is important in ensuring that you can raise the alarm in the event of an emergency. Keep your phone in a Waterproof Dry Pouch to ensure it is kept dry and secure, whatever the weather. Made using YKK's Watertight AQUASEAL® zipper, our Waterproof Dry Pouch features a double velcro strap system for secure and easy attachment. You can also store other valuables alongside your phone, such as keys and wallet.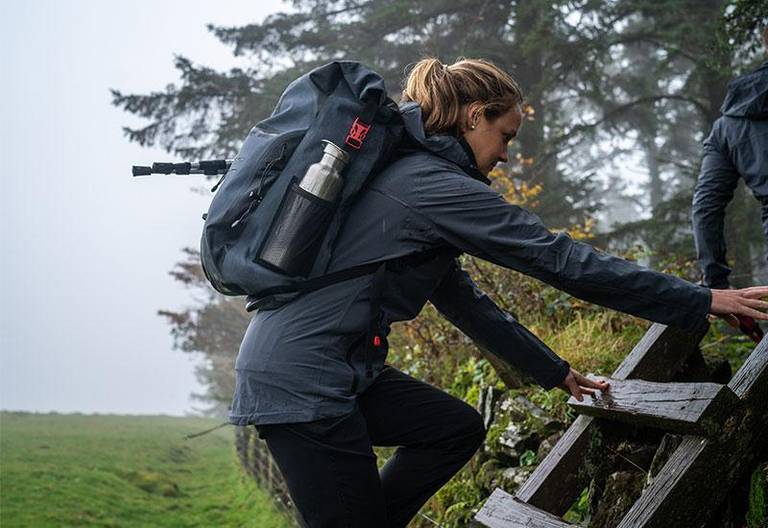 Pack Plenty Of Food & Drink
When the weather is colder, it can be more difficult to remind yourself to keep drinking water. However it's just as important to stay hydrated in winter as it is in the summer. You should also take a hot drink in an insulated drinks bottle in order to help keep you warm. Bring plenty of high energy snacks to keep you going. To be on the safe side you should bring enough food and drink to keep you going overnight in the event of a real emergency. This is a simple winter hiking safety tip but one that will prove very important, should you run into trouble.
Bring Emergency Supplies
Bringing a hiking first aid kit and other emergency supplies is also an important winter hiking safety tip. It's always best to be prepared for emergencies when hiking, however particularly when the cold weather presents more hazardous conditions. Make sure to bring a first aid kit and other supplies, including a multi-use tool and whistle. Using the Red Original Waterproof Backpack which is 30L in capacity will provide you with plenty of room to carry all the supplies you need securely and in comfort. Lightweight and durable, airflow foam straps, a padded back panel and adjustable chest straps keep your back supported whilst reflective details make you more visible in low light conditions.
Stick To Footpaths & Know Your Limits
Following the main footpaths is another essential winter hiking safety tip to remember. Even if you've walked a particular route before, adverse weather can cause you to become disorientated quickly and increase the hazards on your route. That's why it's always best to stick to the main footpaths during the winter, but also to know when to turn around. If you feel the weather changing or you start to lose energy, don't try to push yourself beyond your limits as this could put you in danger.